Iconic Images For Your Most Epic Moment
Wedding Photography Services
There's nothing better than professional pictures to remind you of your incredible day! Count on amazing wedding photography to let you revisit the experience over and over again. Rad as hell photos tell your story, combining candid shots with elegant poses to build a gallery that brings you back to one of the most important events in your life.
In order to tell your love story, you need a wedding photographer who can accurately capture your personalities with amazing photos.
An experienced wedding photographer can be in the right spot at the right moment to capture the excitement and the emotions.
They'll give you the rock star treatment while deftly using the tricks of the trade to creatively capture the aesthetic you're going for – no matter what it is.
Our expert crew of Vegas photographers get it right every time and know how to crush it for you on your special day.
Clients often say the images are so good they look like they're straight out of a magazine!
Photographers You Can Trust
60 minutes of photography for couples only $750 and each additional hour $500.
Friday, Saturday, Sunday bookings require a minimum of 3 hour package.
Unapologetic
Your style is our specialty. Bring it on, we got you.
Intimate
We'll get up close and personal at your elopement or micro wedding.
Easy as Hell
Why does everyone else make this so difficult?
Personalize With Unique Add Ons
P

Bouquet and Bout delivered to your hotel - $350

P

Behind the Scenes Service - 30 Pieces of Content - Starting at $350

P

Videography, subject to availability - $900 for 1 hour includes 2 min highlight video

P

Vintage Vegas Prop Box (Includes Shake and Spray Champagne Photo Op, Vintage Vegas Sunglasses to keep, Just Married Shot Glass to keep, Old School Veil, Streamers, 3 Poloaroid Photos) - $300
We came across Electric Sugar right after we decided on a Vegas elopement and I'm so glad we booked with them! They took care of everything – venue, flowers, photography, all of it. All we had to do was show up.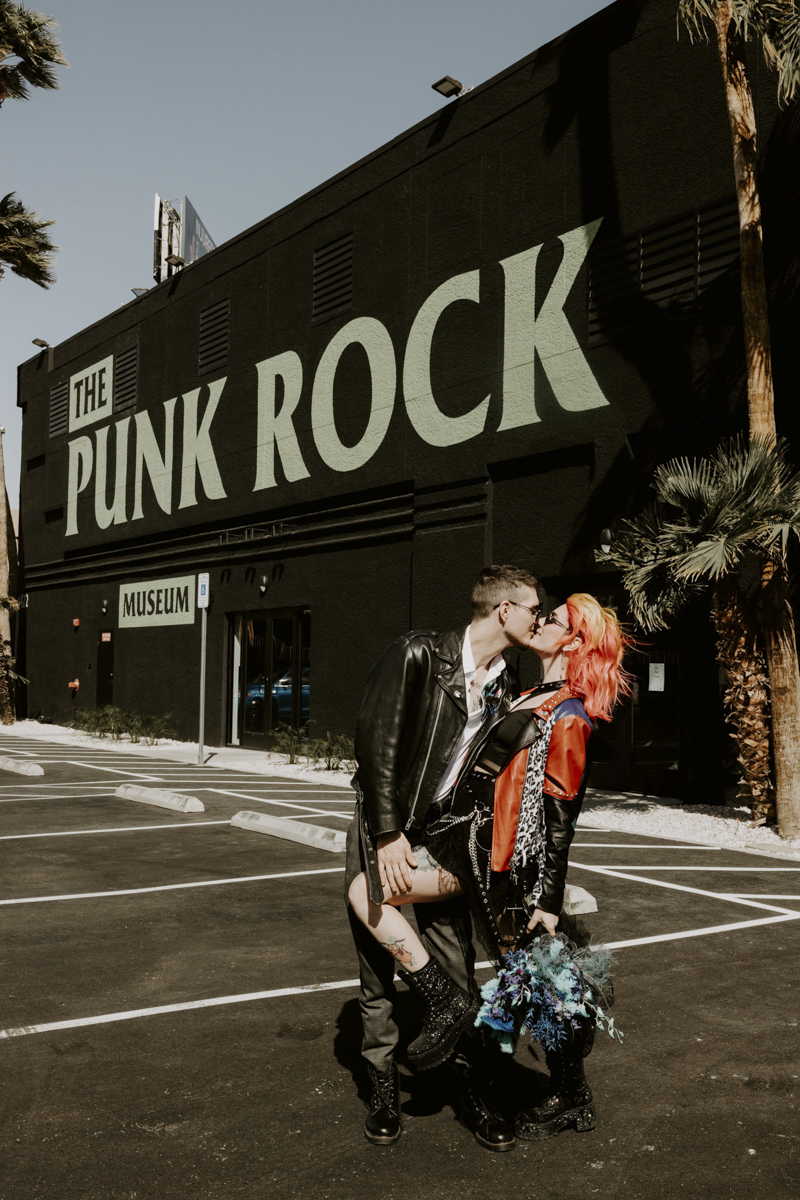 Eclectic
Wedding Venues
If the perfect backdrop for your wedding is hand-crafted, spray-painted or made locally, our Eclectic Venues will let you cash in on the Electric Sugar Elopements street cred.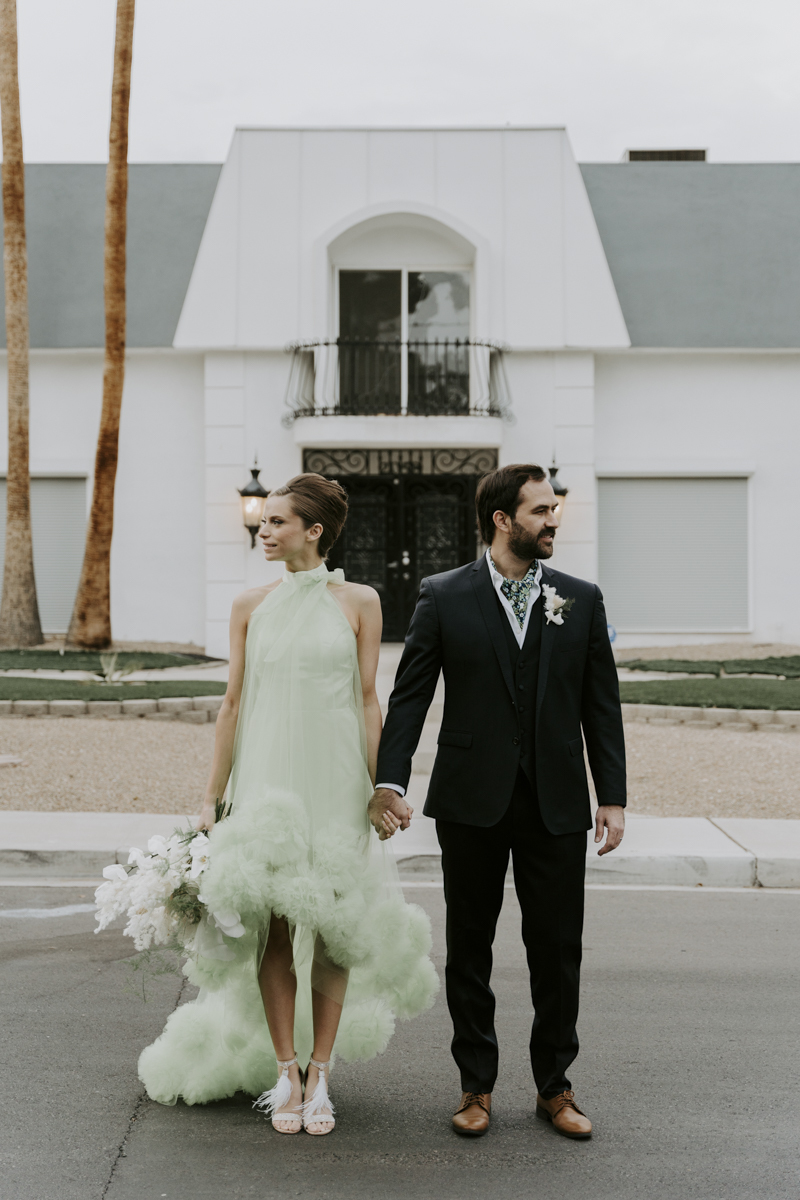 Vintage
Wedding Venues
History buffs, wunderlusters and nostalgic couples will love the collection of Electric Sugar Elopements Vintage Venues offering old school Vegas Vibes, Rat Pack Era style and authenticity you can't buy at a merch stand on the Strip.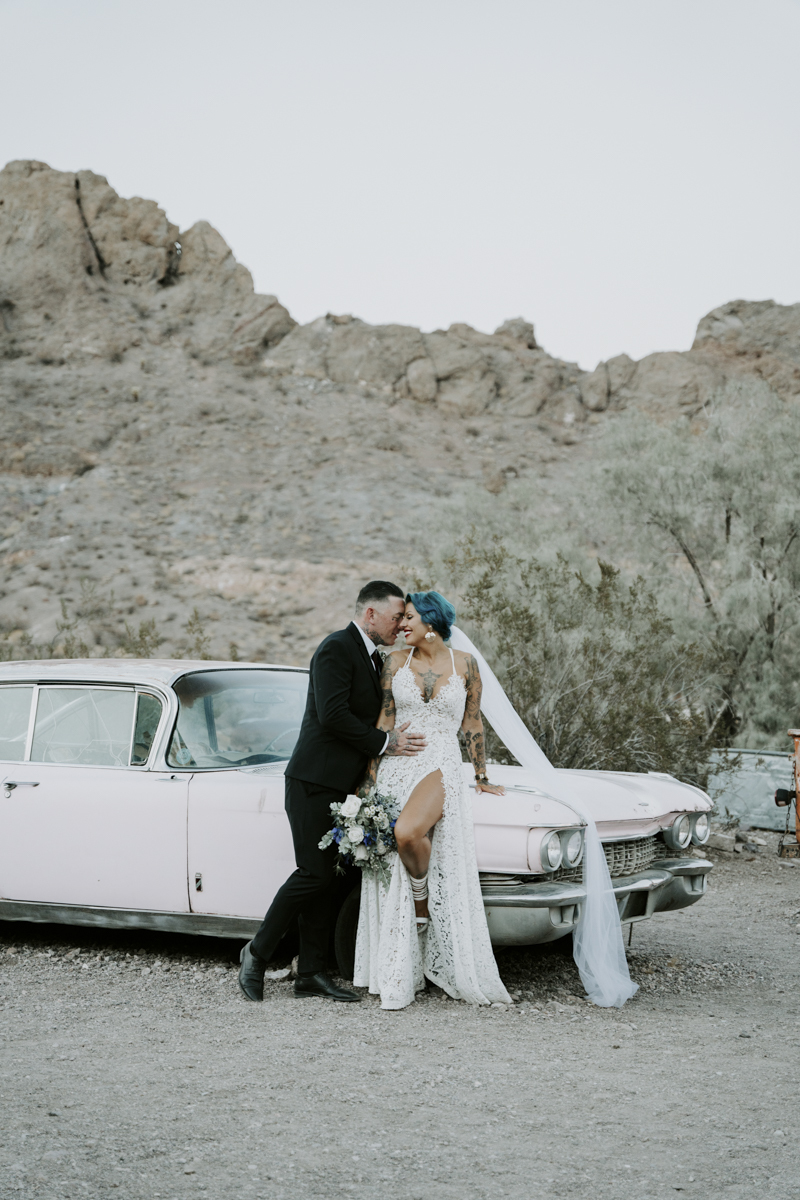 Scenic
Wedding Venues
If you're coming to Las Vegas to put a ring on it and to explore the beauty of the Mojave Desert, Electric Sugar Elopements has you covered! Our Scenic Venues offer some of the wildest places in the west!
Want it all?
Looking for more than just rad wedding photography? We also do badass complete weddings which include a modern officiant, florals and your choice of awesome add ons.
Get the Inside Scoop
'Till death do them part…
Cassie + Travis
Cassie and Travis dated in high school but then lost contact for 20 years. When their paths crossed once again they had grown as individuals and were ready to share their lessons and adventures with each other forever. A little rain on their wedding day at Red Rock Canyon couldn't dampen their spirits or hide their obsession for each other.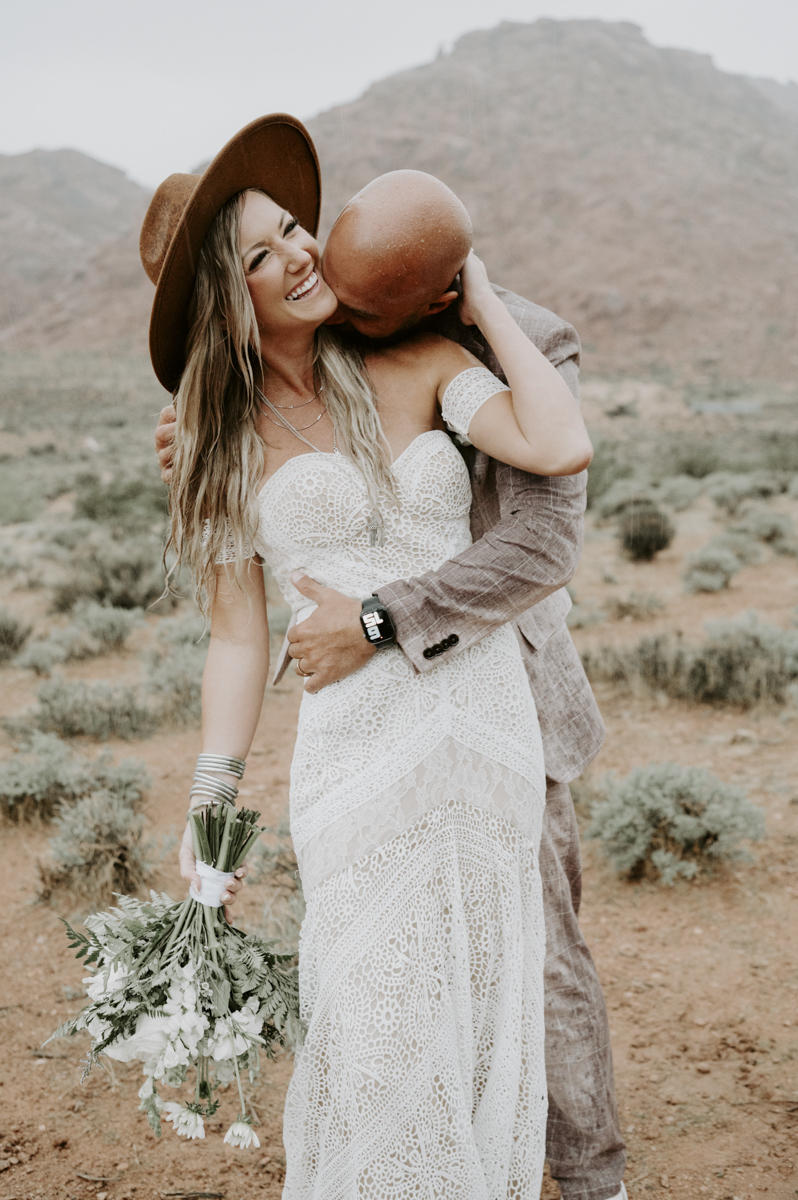 Emma + Thomas
Emma and Thomas got to know each other on a week-long holiday with mutual friends. They enjoyed each other's company but it took Thomas a few months of messaging Hannah after the trip to convince her to hang out with just the two of them. Pictures from their wedding at Eldorado Canyon show just how much Thomas and Hannah enjoy laughing together.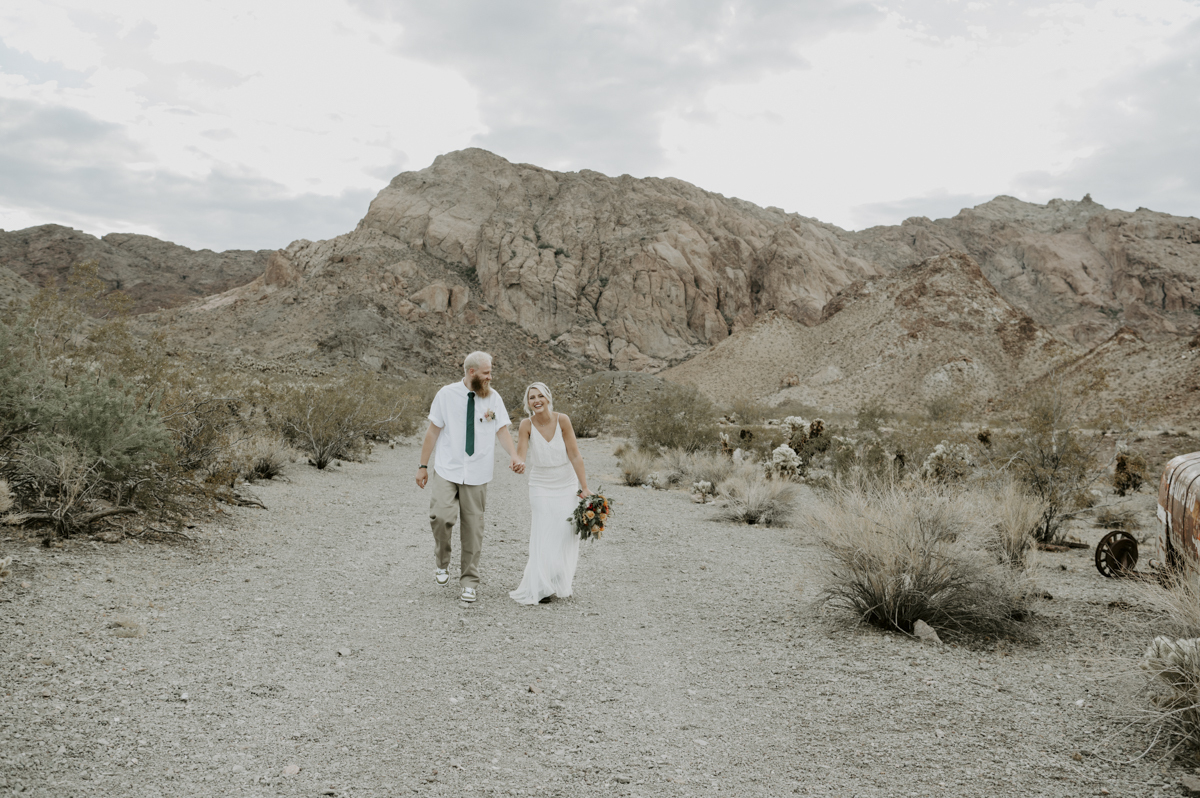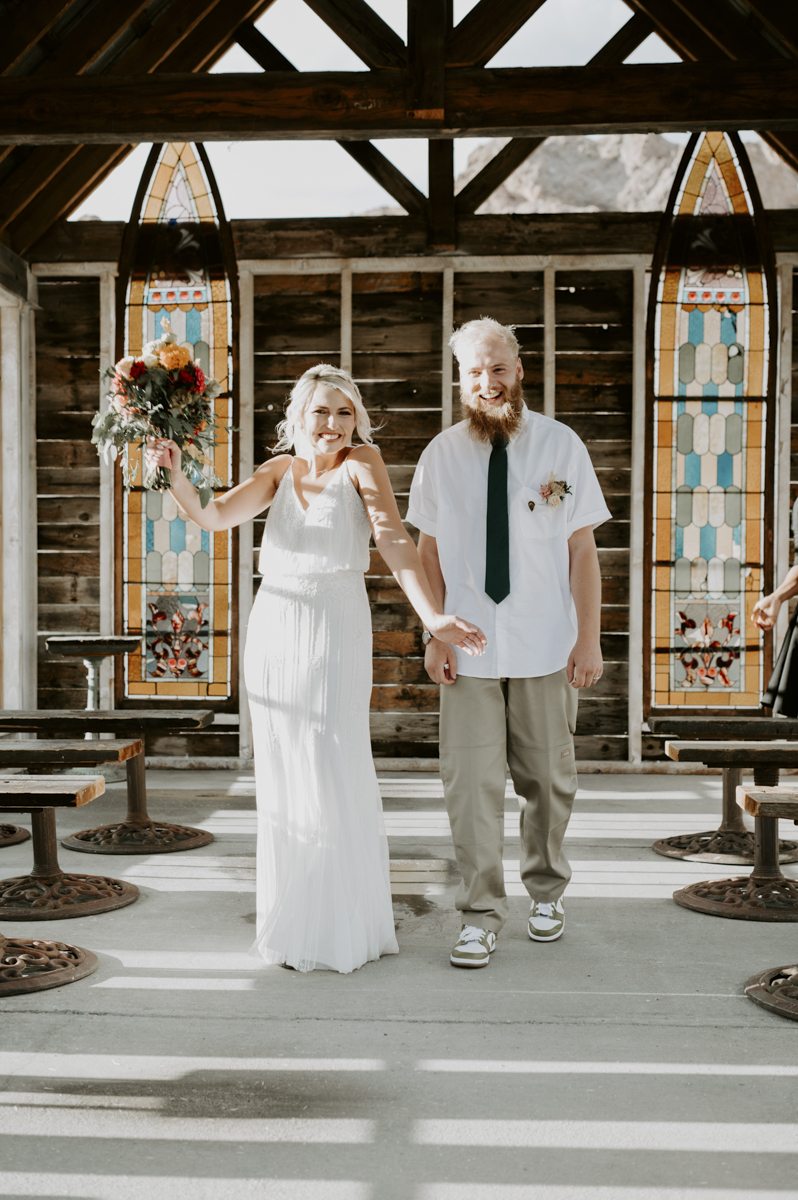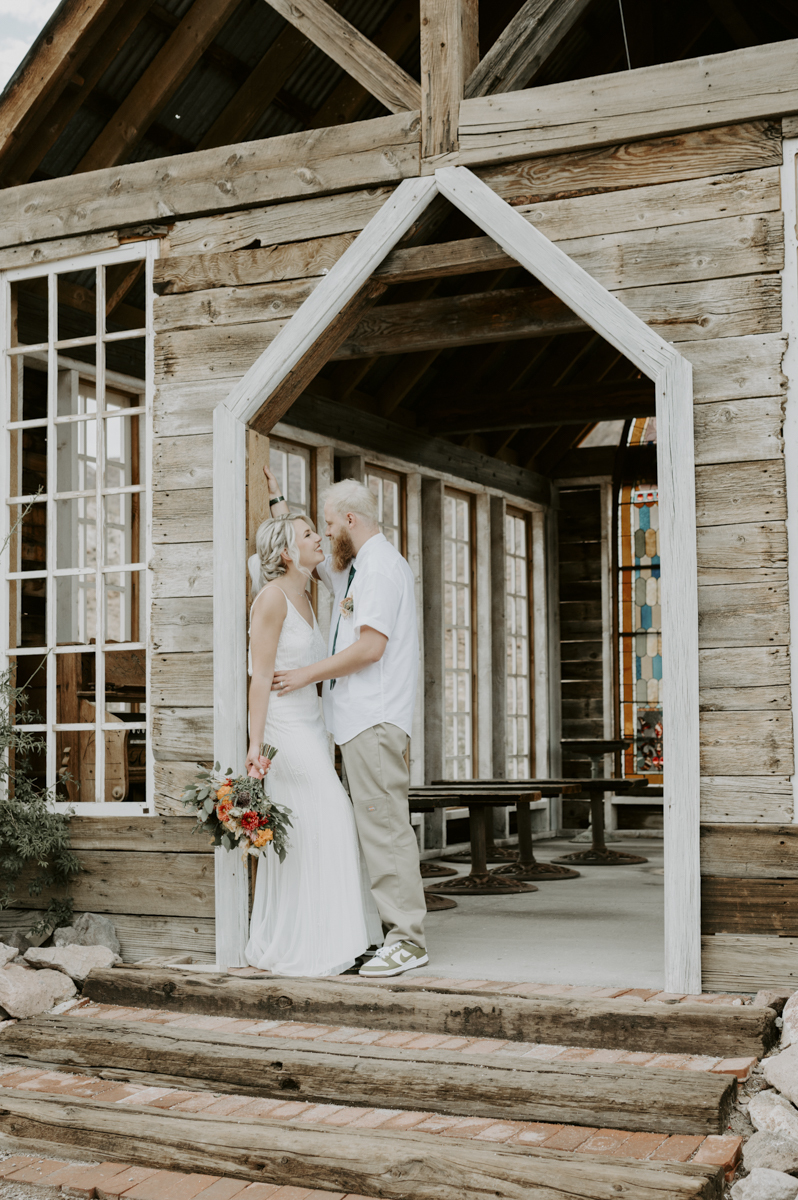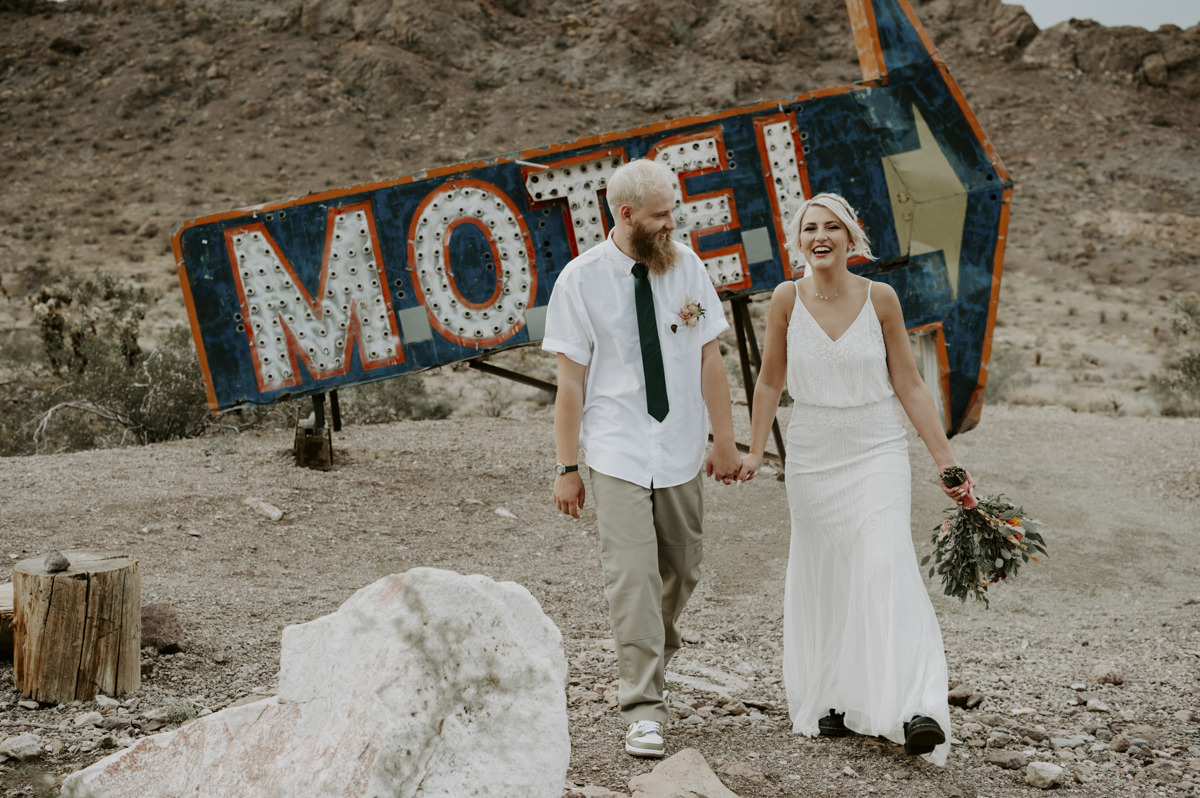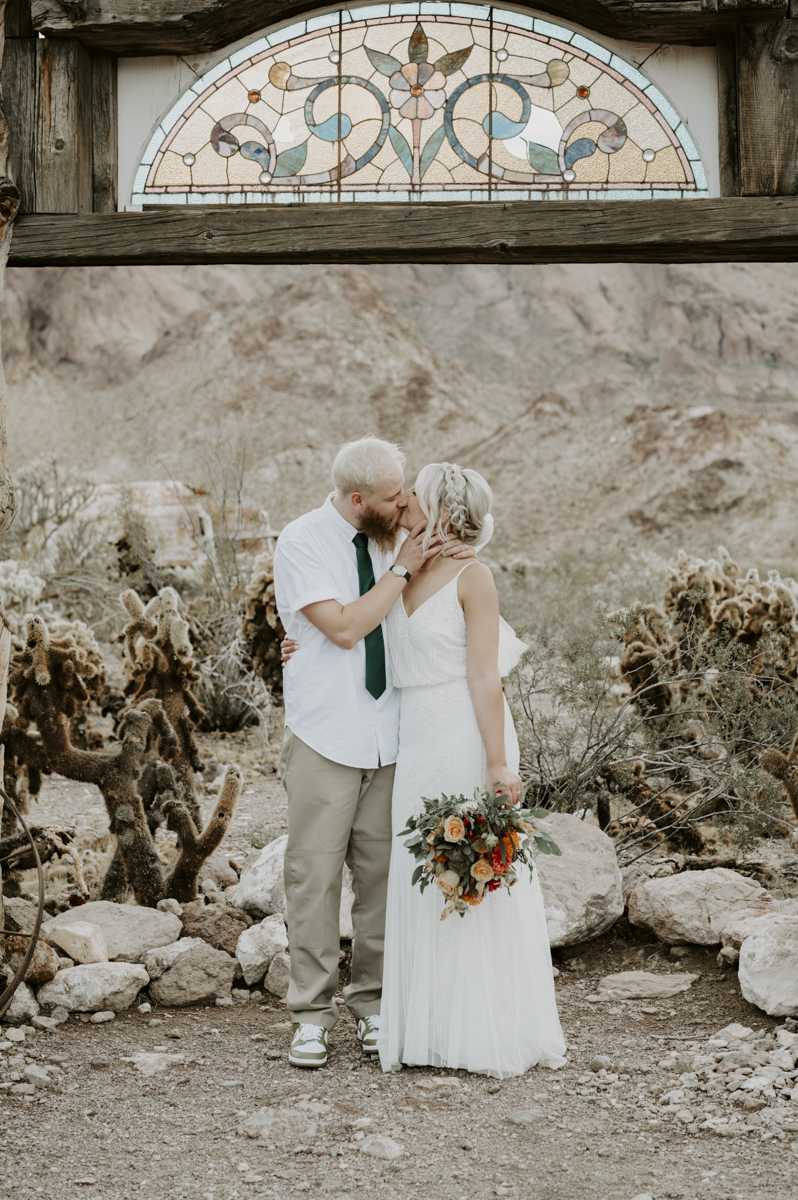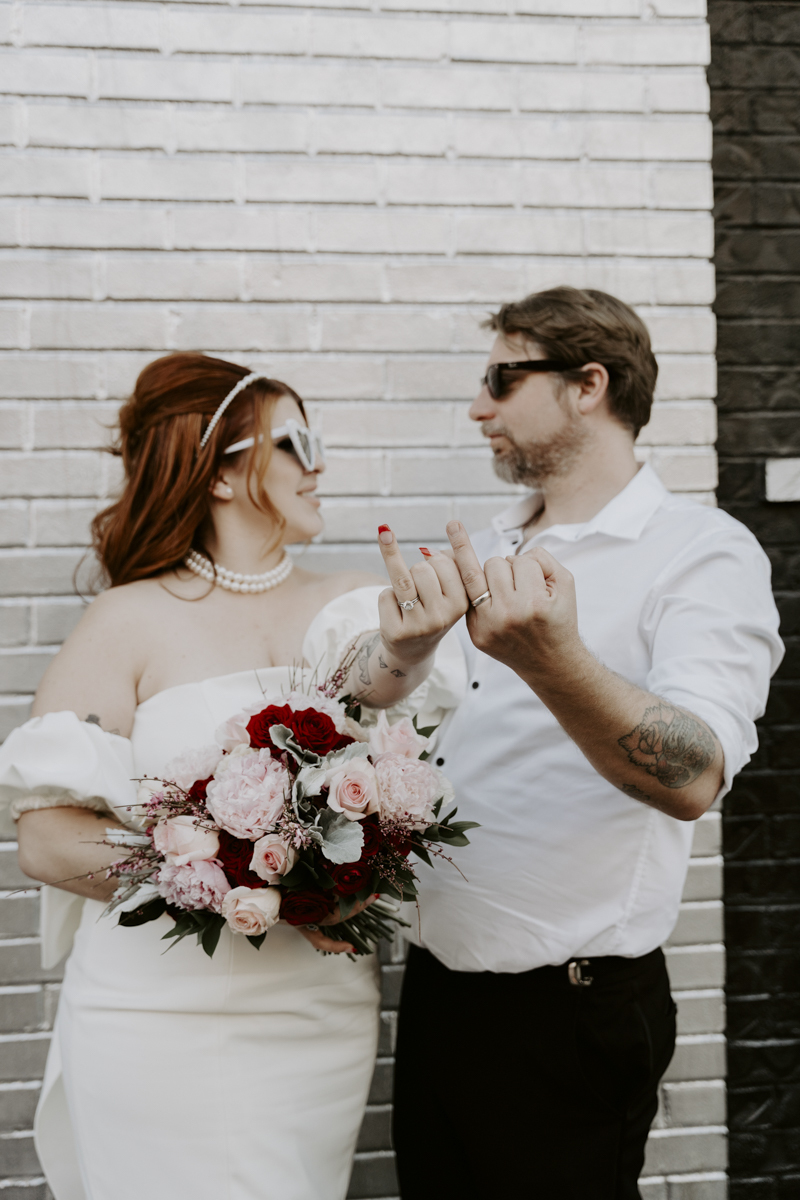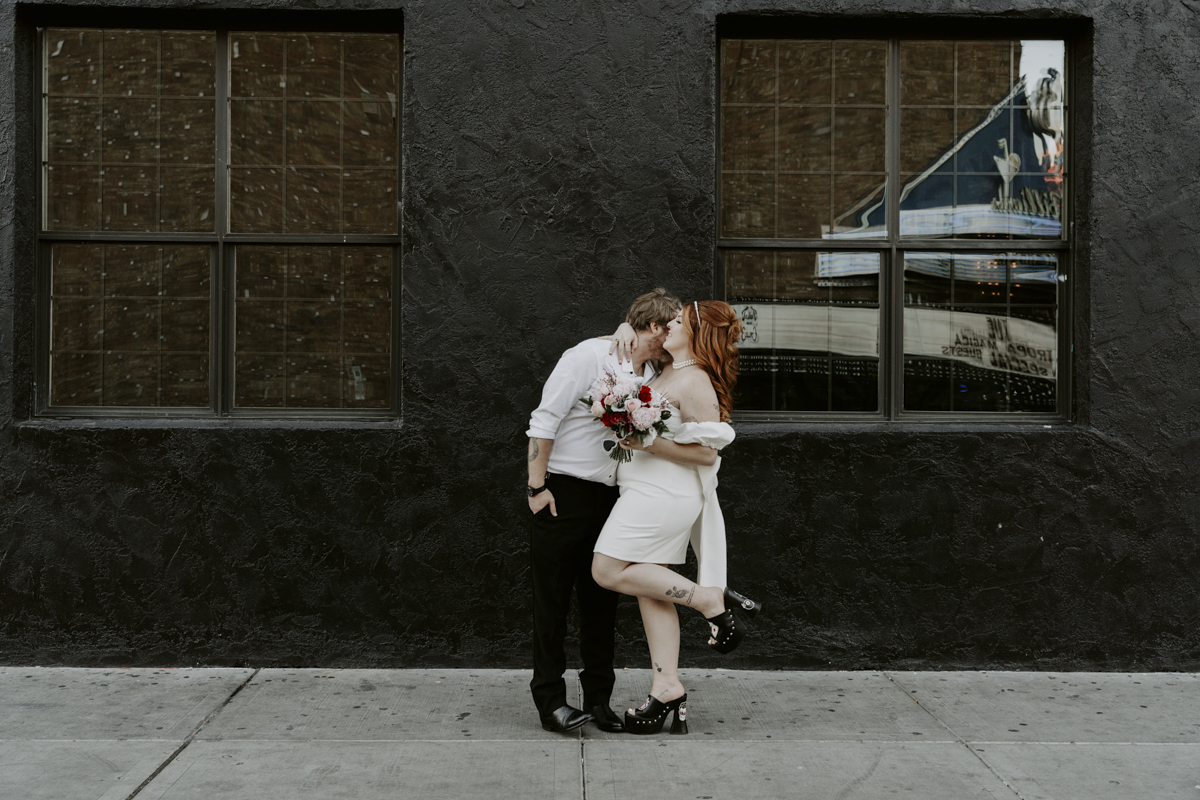 Hannah + William
Hannah worked at the bank William used. They were platonic friends for 3 years but it wasn't until the two of them matched online and went on a first date that they fell instantly in love. They decided to double their fortunes on a trip to Vegas to see a Taylor Swift concert by getting married at A Little White Chapel.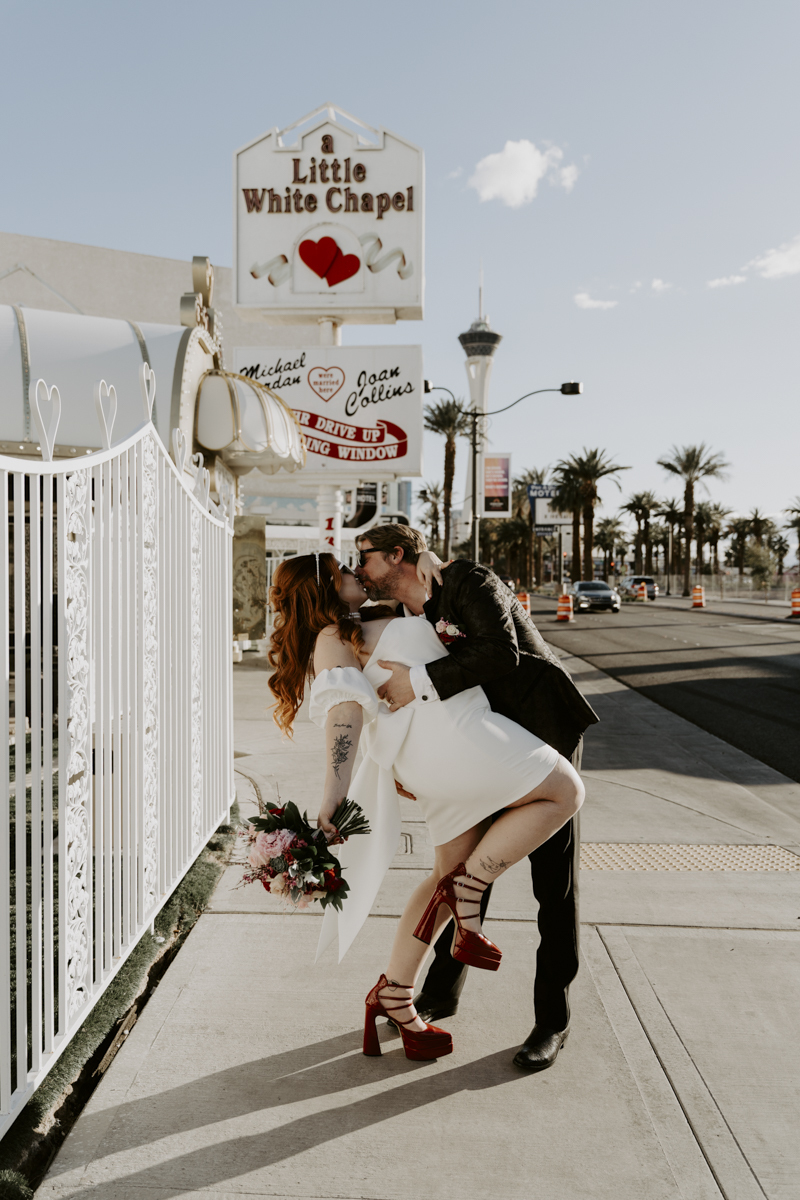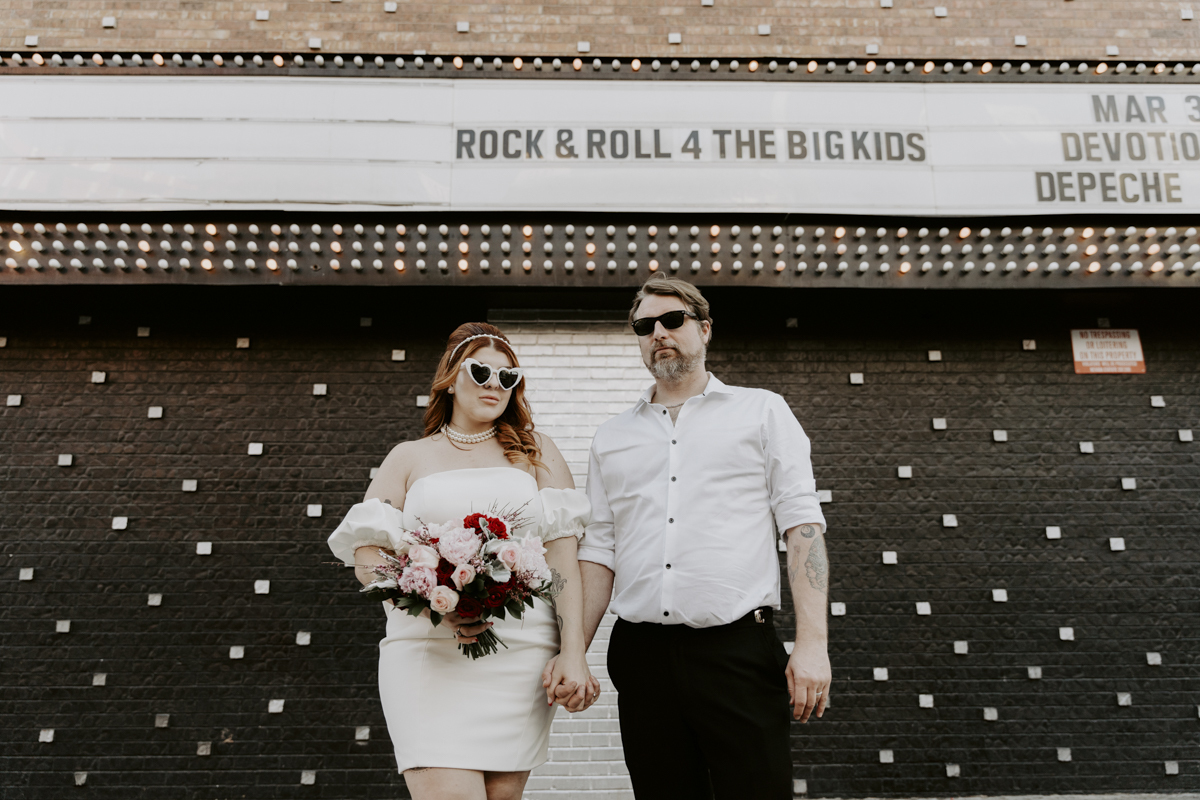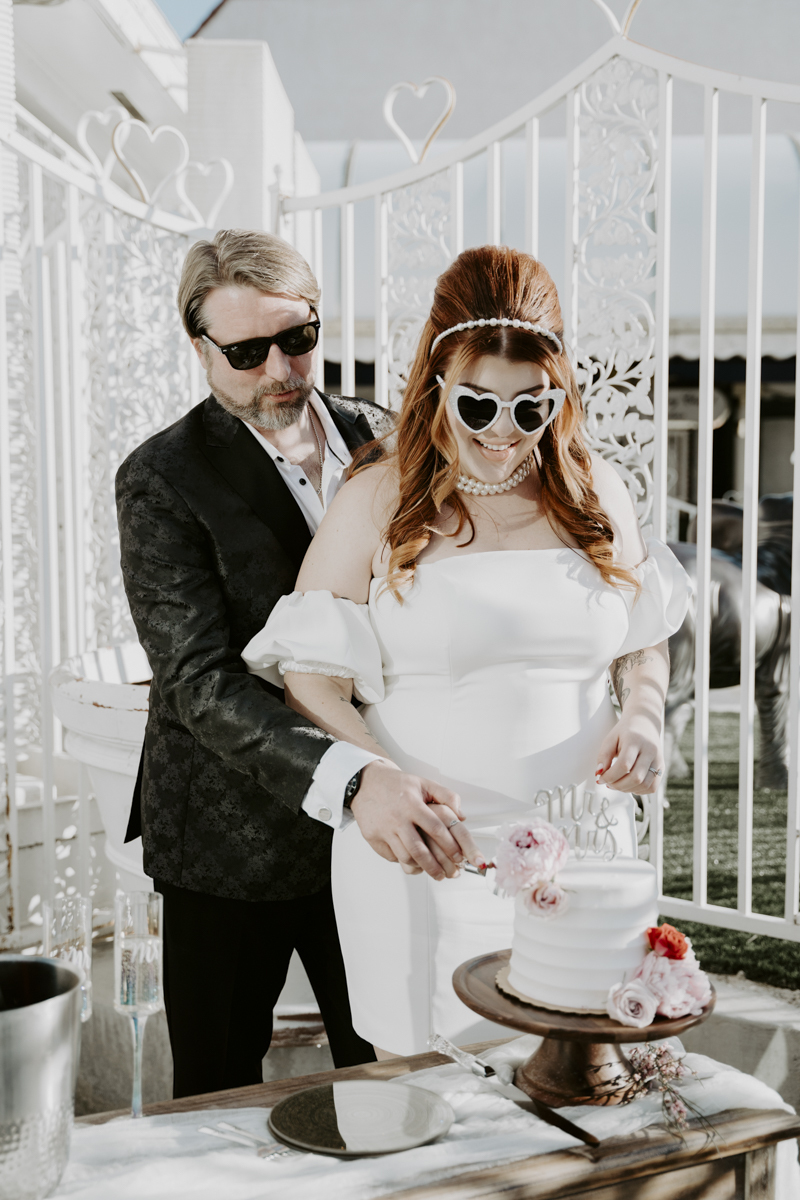 Frequently Asked Questions About Wedding Photography
How much is a wedding photographer?
When booking a wedding photographer by a set amount of coverage time, the average hourly price of a wedding photographer ranges between $300 and $800. This rate includes allowances for time spent before and after your wedding doing prep work and post-production work. For a professional wedding photographer worth their margarita salt, this is a good range. At this price point you can expect a pro that nails it every damn time.
What is usually included with a wedding photo package?
A wedding photography package is built to give the couple a storytelling experience. These are some of the common elements a couple would expect to be included in their wedding photography package:
· Time coverage of 1, 4, 8 or unlimited hours
· Editing and retouching
· Print release
· Digital gallery of images
· Prints
· Additional shooters
· Travel fees
· Additional shoots requested for engagement, pre-wedding sessions, etc.
Of course, specific wedding photography packages will vary by the photographer.