Disclosure: This post may contain affiliate links. Please see our full disclaimer to learn more.
When you bring together people from different parts of your life, like your friends, family and coworkers, it can be a little awkward.
Games are a great way to break the ice, help everyone get to know each other and have some fun.
I'll admit, engagement party games can be really freaking corny sometimes.
Anyone who's found themselves sniffing a brown bag trying to guess what the hell's inside knows exactly what we mean.
To help you avoid boring the life out of your guests, here are some games that are actually pretty fun.
1. Ring Hunt
Ring Hunt is basically an Easter Egg Hunt but way more challenging and with better prizes.
You'll get a bag of plastic rings and hide them throughout the venue, then you can play two different ways.
First, you can do a coordinated hunt where you have everyone look for the rings at the same time. This can be really fun, especially after a few drinks.
The other option is to keep it an active game through the party and let people find them as they can. Playing this way heightens the competition.
Either way you choose to play, keep some small prizes, like gift cards, mini champagne or cute candles, as a reward for finding the ring.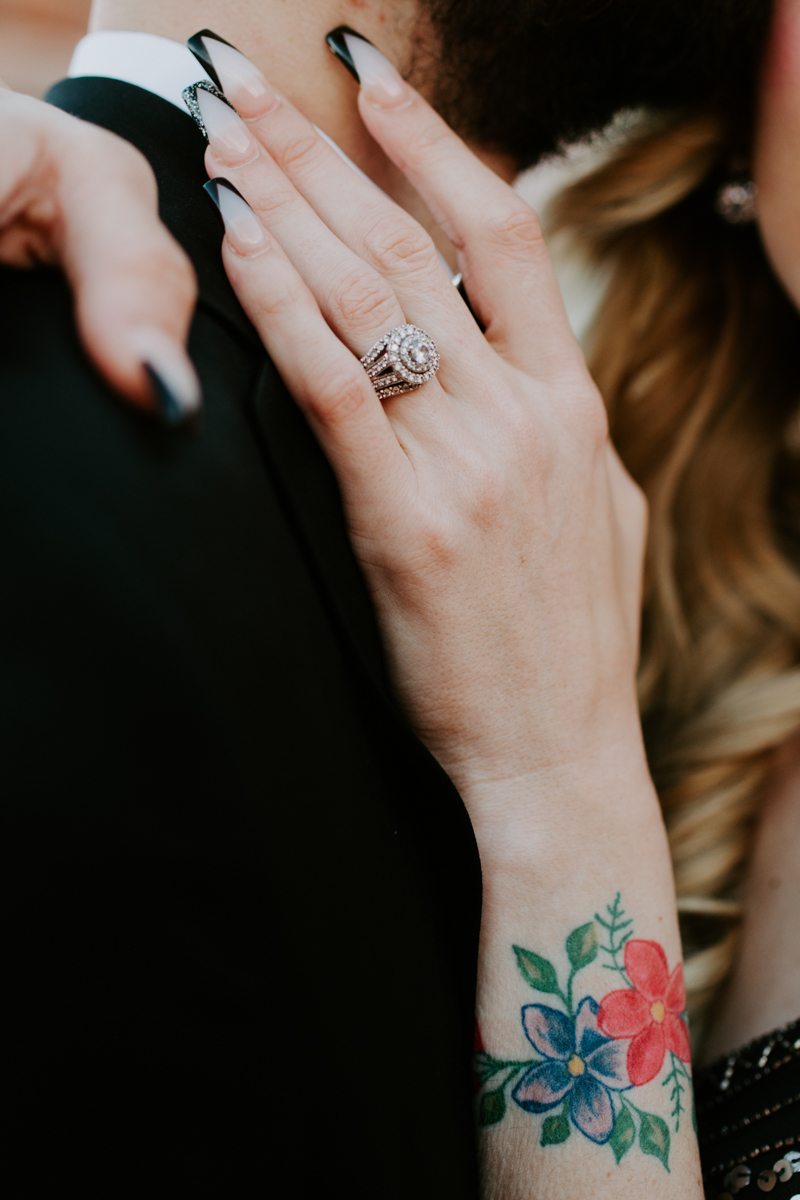 2. The Nearly-wed Game
The Nearly-wed Game is styled off the Newlywed Game show from the 1980s. You'll need to have a friend prepare this one because you don't want to give yourself an unfair advantage (unless you do!).
Basically, they'll put together some questions like, "What is their go-to karaoke song?" or "What is their favorite candy bar?"
Then you and your partner will be given a dry-erase board. You'll both answer the questions about yourself and your partner and see if they line up.
You can also play with other couples at the party. Whoever answers the most questions correctly wins.
3. Bridal Jeopardy
If you're crafty, this game is for you.
You'll DIY a Jeopardy board full of facts about the couple. Then set up either buzzers, bells or just let people raise their hands to answer.
Standard jeopardy rules apply. Whoever earns the most points wins — and if you don't answer in the form of a question, you lose points!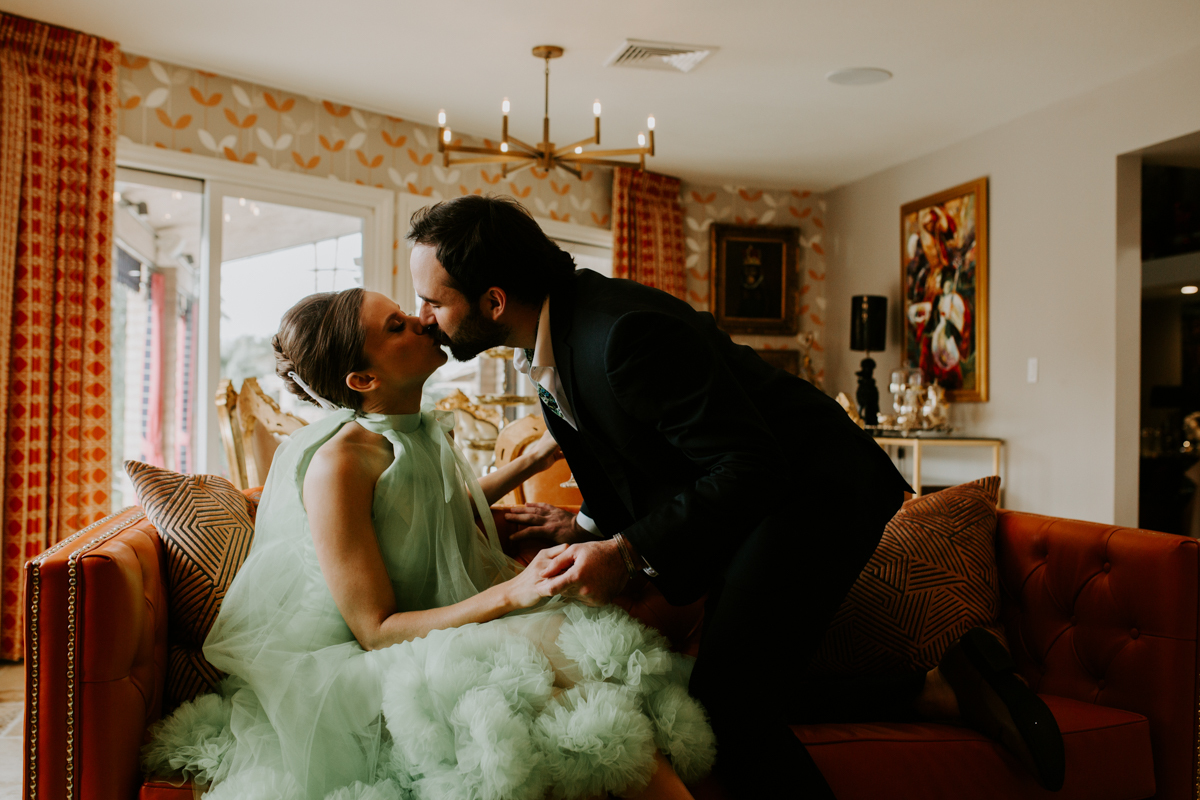 4. Memory Lane
Hand out cue cards and have each guest write down a memory. Then mix them into the bowl and read them aloud and everyone will guess who wrote the card.
This game is pretty damn fun, especially when you encourage your guests to share everything from embarrassing memories to touching recollections. It's a great way for everyone to get to know one another.
5. Engagement Charades
Charades is always one of the most fun engagement party games.
Playing is easy — just be sure all your guests submit wedding-themed topics.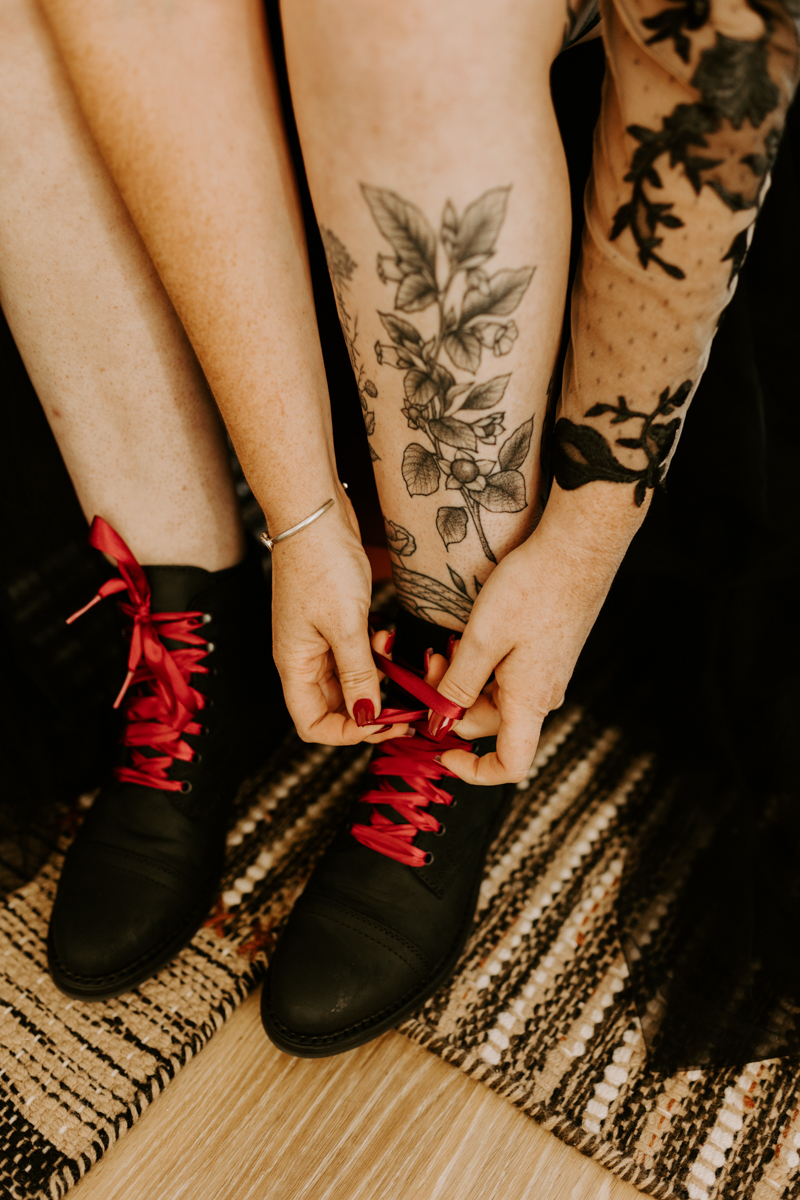 6. The Shoe Game
If you don't have the time to set up a whole nearly-wed game, the Shoe Game is a great alternative.
The couple sits back to back and takes off their shoes. They will each give the other one of their shoes.
Then the audience will ask them questions like, "Who made the first move?" or "Who is messier?" The engaged will either raise their own shoe or their partner's shoe without seeing each other's answers.
Have the game filmed so you can watch it with your soon-to-be-spouse later!
7. Wedding Practice
We highly recommend playing this one after a few drinks.
Wedding practice is essentially a relay race through all the different traditions of a wedding. You'll make a course where you line up things like a cake, bouquet, wedding attire and more.
Then you'll divide the party into two teams and have them race through these traditions. Have them cut the cake and feed it to one another.
Then have them toss a bouquet through a hoop.
Next, have them quickly put on some thrifted wedding attire. Get creative! The more tasks there are, the funnier the game can become.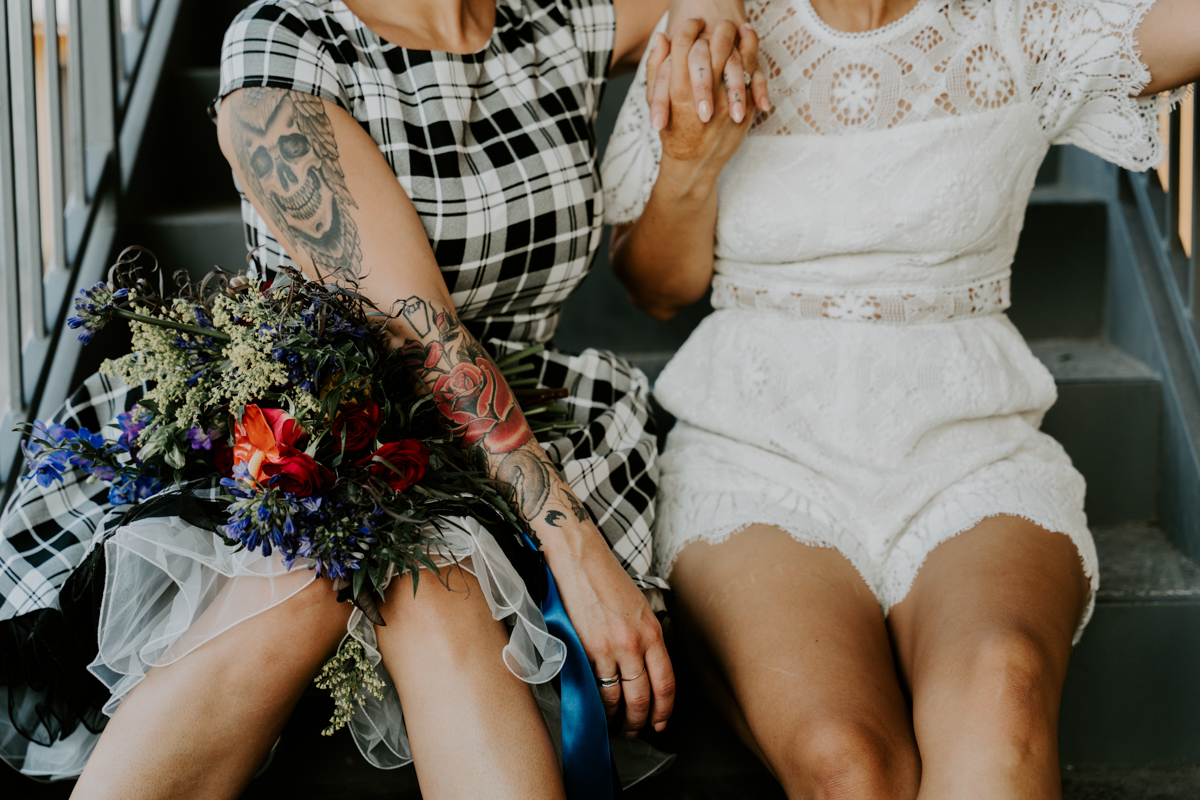 8. Tie the Knot
Tie the Knot is more of a laid-back game for when you're winding down.
You put out a bowl of cherries (soaked in vanilla vodka or whiskey). Then set a timer for two minutes.
Have people race to eat the cherries and tie the stems in knots (with their fingers, unless you know a lot of people who can do it with their tongues…!). Whoever ties the most knots wins a prize!
9. Mad Libs
Make a Mad Libs of the couple's story.
Leave plenty of blanks for people to fill in with funny details.
Once everyone is done filling in the card, read them aloud and let the comedy ensue!
10. Bridal Bingo
Lastly, we're taking a classic Bingo game and giving it a wedding twist.
Add categories like "cake" or "engagement ring." You can design them however you want. You can even put photos in them to add that extra touch!
Hand them out at the beginning of the engagement party and have your guests play throughout the party. Obvs, whoever calls Bingo first, wins a prize!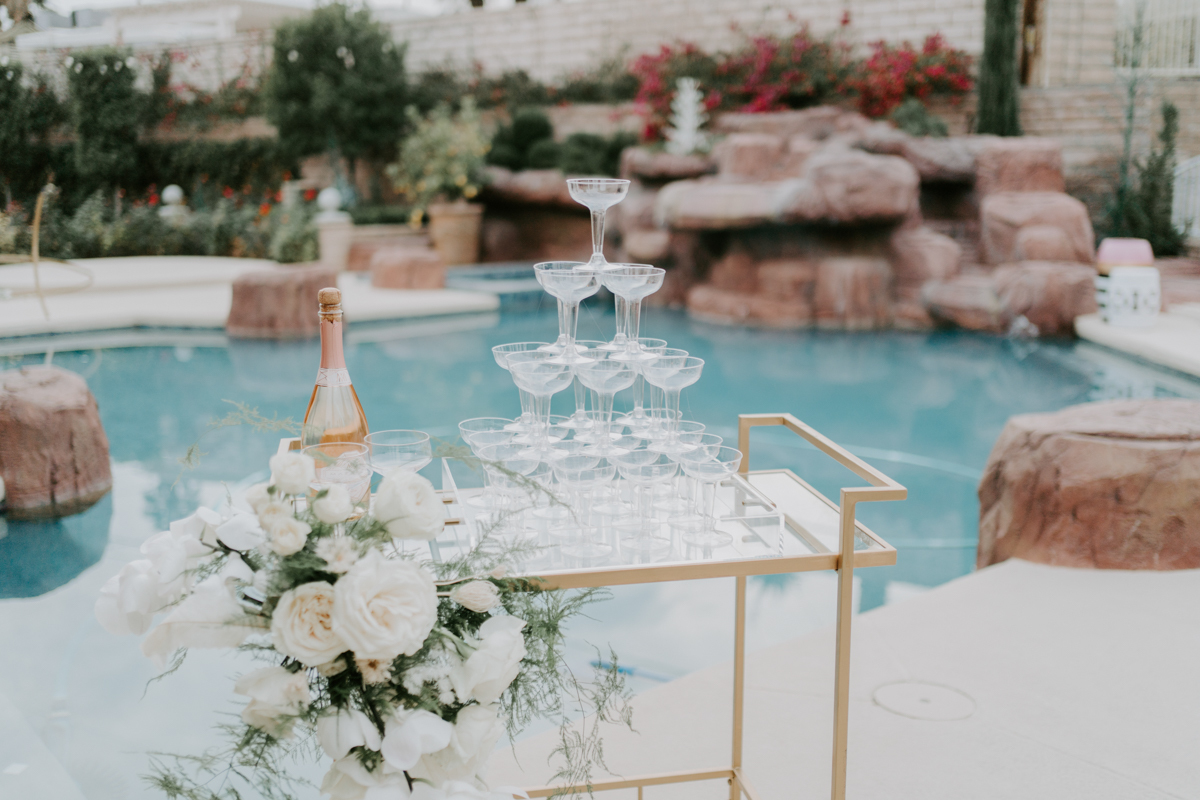 Engagement party games don't have to suck! These 10 games are pretty fun and most don't require a lot of planning.

McKenzi Taylor
For couples with personality wanting an offbeat, boundary-pushing wedding, McKenzi Taylor is fast-becoming America's go-to elopement and micro-wedding expert. Electric Sugar Elopements barged onto the scene in 2021, with the company drawing on McKenzi's 15+ years as a wedding photographer, 5+ years as a successful wedding coordinator, and standing as a board member for the LV chapter of WIPA. Her 'let's do this differently' attitude to weddings has helped over 700 couples get hitched in style around Las Vegas, San Diego and Black Hills, and has led to her being featured in small and major media outlets, such as the New York Times.