Disclosure: This post may contain affiliate links. Please see our full disclaimer to learn more.
Does the idea of carrying a wedding bouquet of roses down the aisle seem boring?
Or maybe you're allergic to flowers and don't want to sneeze your way through your wedding ceremony.
Or possibly you're on a tight budget and would rather spend your money on matching tattoos than expensive fresh flowers. 
Whatever the reason, it's okay if a flower bouquet doesn't float your boat. There are plenty of bridal bouquet alternatives out there that are funky and fun.
Lantern
Feathers
Balloons
Broach Bouquet
Faux Fur Muff
Bridal Clutch
Pampas Grass Bouquet
Vintage Fan
Paper Flowers
Parasol
Kissing Ball or Pom-Pom
Hoop or Diamond Wreath
1. Lantern
Carrying a lantern down the aisle in lieu of flowers, especially during an evening wedding ceremony, is one sure way to bring on a vibe.
With the glow from a lantern candle casting shadows and warm light, you'll create an ethereal aesthetic that will be hard to forget.
If you don't want light in your lantern, pick up some of your favorite greenery — maybe a succulent or eucalyptus. Or add in some battery-operated string lights for ease.    
Plus, it's a budget saver. You can pick up a lantern for a reasonable price, avoiding the often hefty costs of live flowers. You can keep the lantern in your home after you're married as a keepsake, and even add some mementos to it from your big day for a special touch.
Take a look at some of these unique lanterns on Etsy.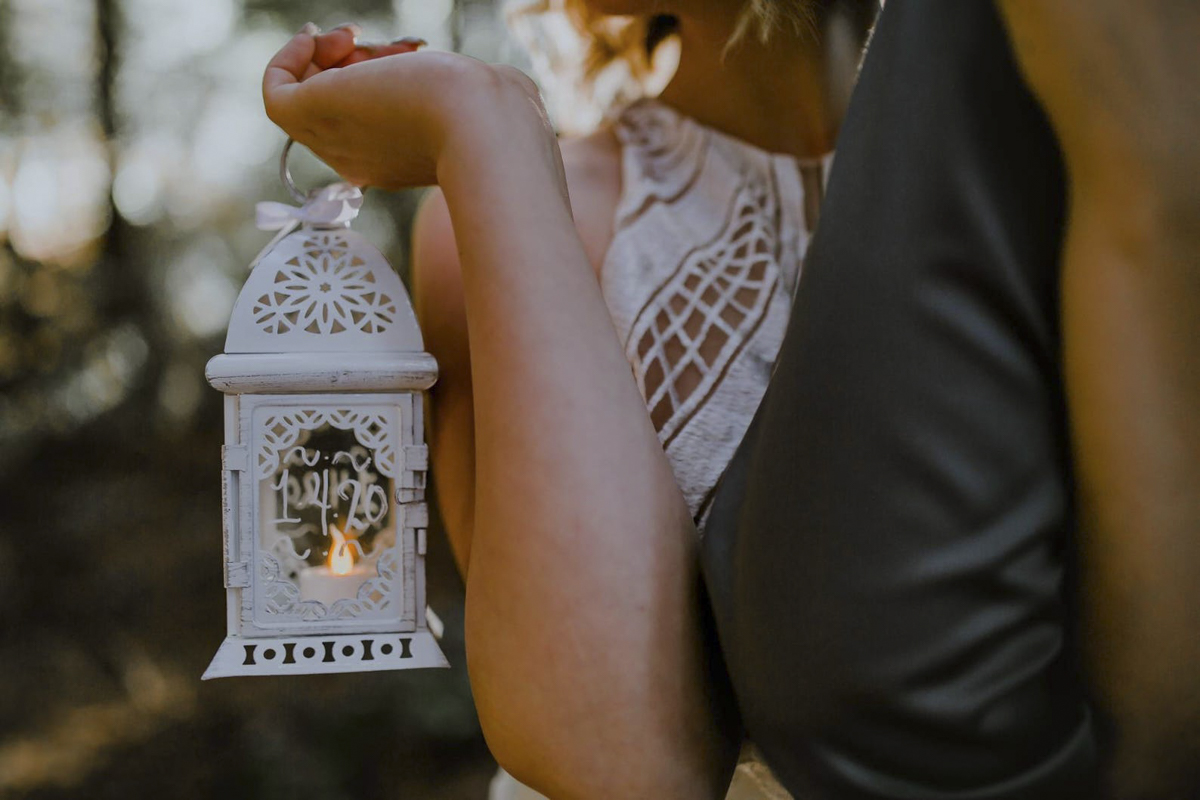 2. Feathers
Think "The Great Gatsby," the roaring '20s and glamour. One great alternative to a fresh flower bouquet is the art deco feather bouquet. The options are limitless really.
Carry one huge ostrich feather adorned with beads and lace, or group multiple feathers into a bouquet. 
Feathers can bring elegance to a dress or, depending on your vibe, a sense of whimsy and fun.
Etsy features plenty of great options for a feathery touch.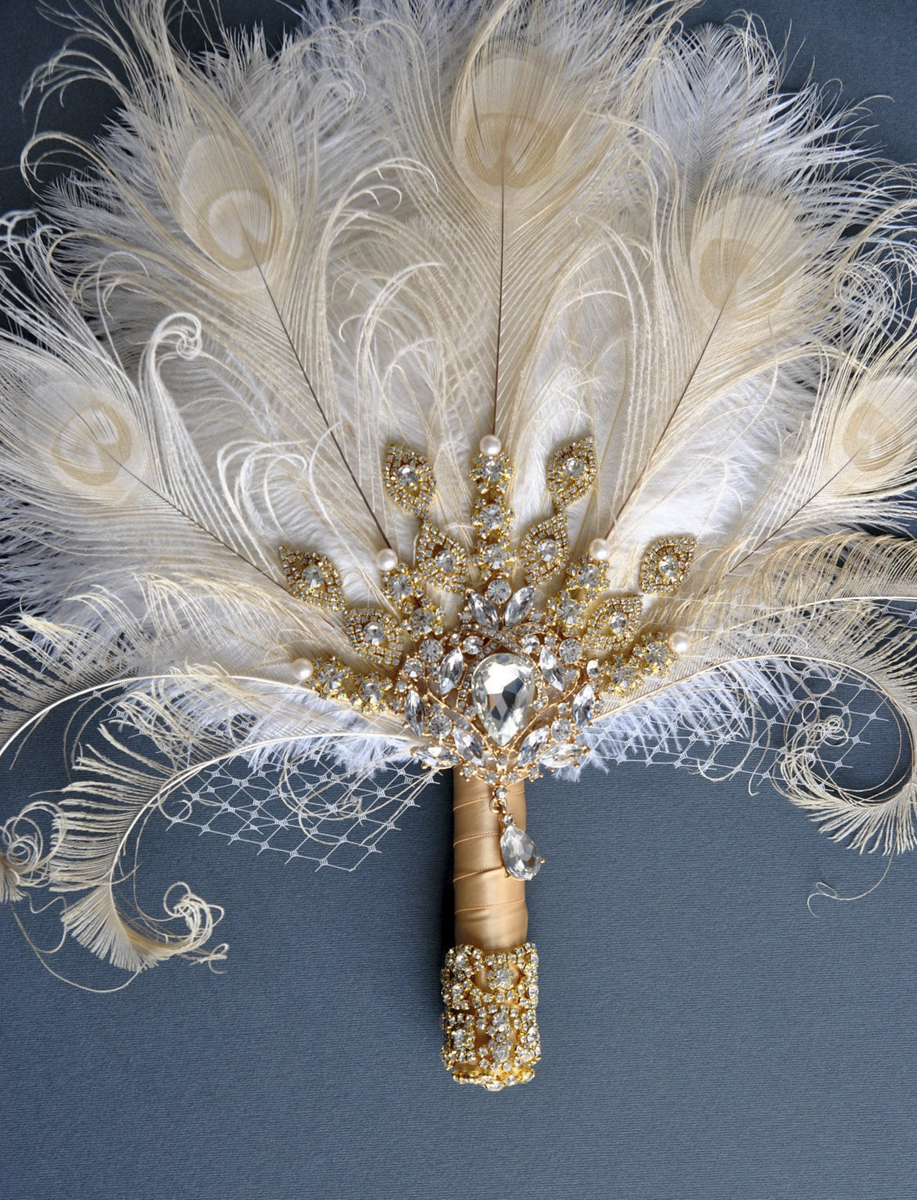 3. Balloons
It's hard to give up a chance to carry a balloon. There's something about them that makes you feel like a kid and a queen all at the same time.
Choose red hearts or black hearts, depending on the vibe you're going for. Or pick a rainbow of colors to celebrate your love.   
4. Broach Bouquet
If you love vintage vibes and you have a sentimental streak, a brooch bouquet would be perfect for your wedding.
A brooch bouquet usually includes vintage jewelry (and other types of bling if you like) gathered into a bouquet setting. This is a great way to fulfill that "borrowed" tradition.
Maybe your grandma has a piece of jewelry you've always loved. Borrow it for the bouquet. How about your dad's cufflinks and your great aunt's stunning sapphire (think something blue) pin?
It will not only be gorgeous, they're completely unique to your family and your experience.  
These brooch bouquets on Etsy are a great place to start.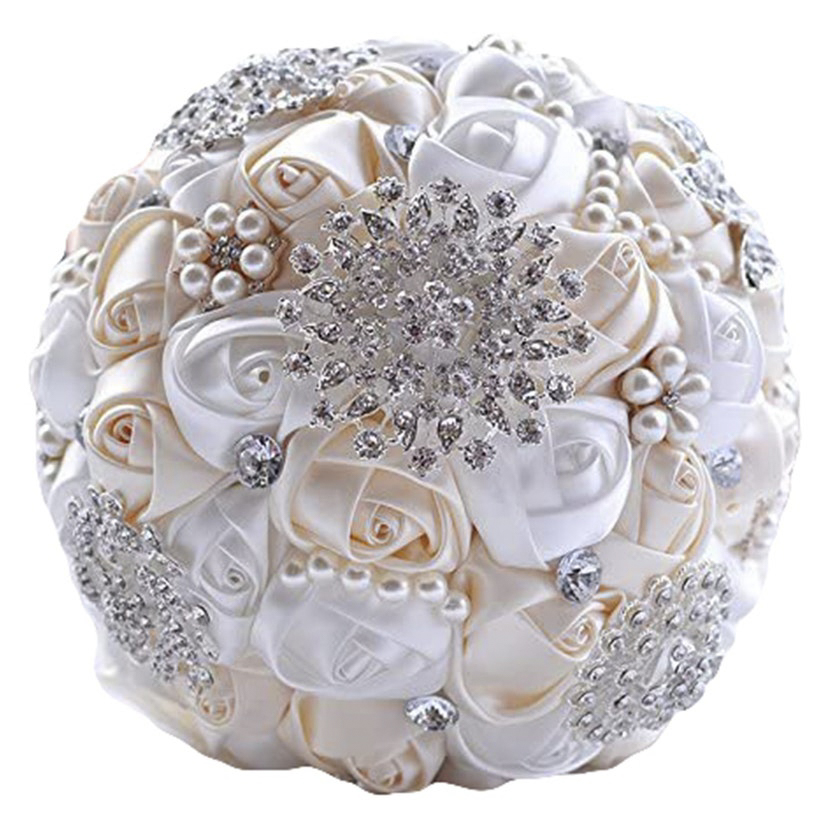 5. Faux Fur Muff
Whether you create a royal Russian-style wedding complete with a Cinderella wedding gown or you prefer a winter sports-themed celebration filled with ice skating and sledding, a winter wedding is something special.
The gently falling snow and the crisp air will stay in your guests' minds for years to come. 
If you're thinking of a winter wedding — and you really should because they're super cool and different — a faux fur muff is a great option. Muffs actually come with a great history.
They were introduced into the fashion world in 1570 as a combination purse and hand warmer for women.
(See, even women in 1570 were frustrated they didn't have more pockets to put stuff in.) In the 17th century, they were actually used by both men and women.
That changed later and today they're once again mainly used by women. 
Here are a few muff options to get you thinking.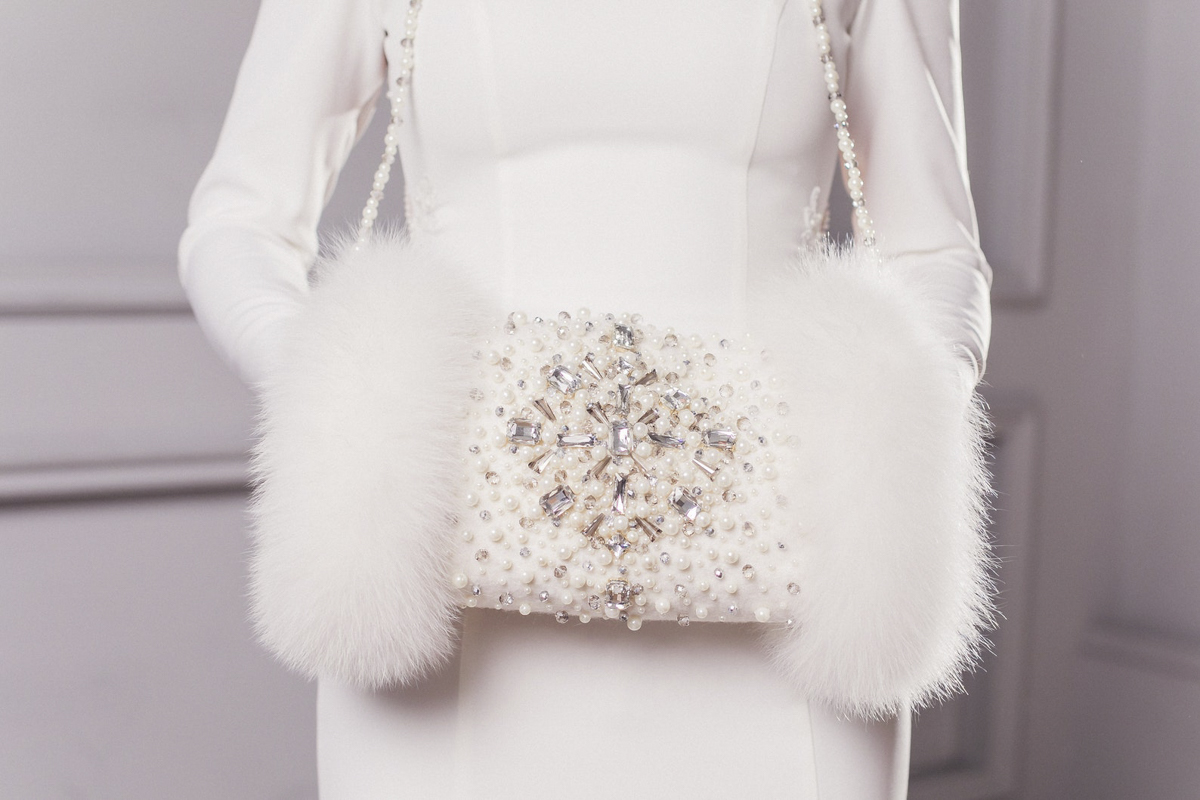 6. Bridal Clutch
Want somewhere to keep a copy of your wedding vows? How about your lipstick, lash glue or bobby pins for quick touch-ups? Thinking you may want some mints on hand to keep your breath fresh throughout the night? Your cell phone for quick selfies?
There are a lot of reasons to choose a clutch as the bouquet alternative for you. Plus, it opens the door for you and your partner to really show off your style.
Do you both ride Harleys? Carry a Harley-themed clutch. Are you into antiques and vintage stuff? Spend a Saturday checking out the vintage stores in your area.
Or better yet, call up Grandma and ask if you can borrow the clutch she carried in her youth. 
Not sure what style you like? These clutches on Etsy will give you a place to start.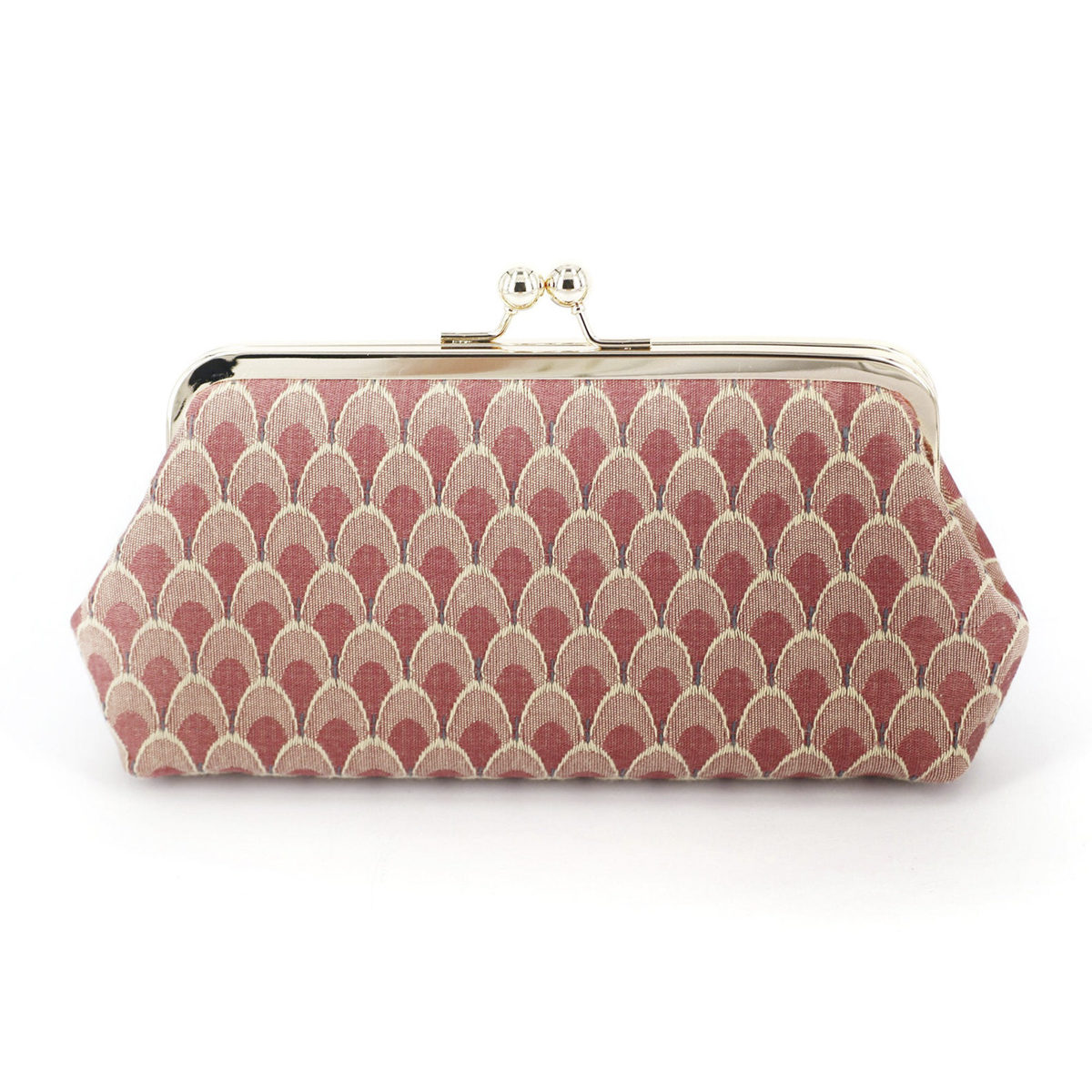 7. Pampas Grass Bouquet
Not sure what pampas grass is? You're not alone.
Pampas is a tall, reed-like grass that's used as an ornamental. It has lush, feathery plumes that are beautifully paired with dried flowers, satin ribbons, jewels and pretty much anything else you can think of.
One of the best things about a pampas grass bouquet is it will last. Instead of fresh flowers that will be dead in a week, you can keep your pampas bouquet as a keepsake; even displaying it in your home.
Take a look at the many pampas grass bouquet options.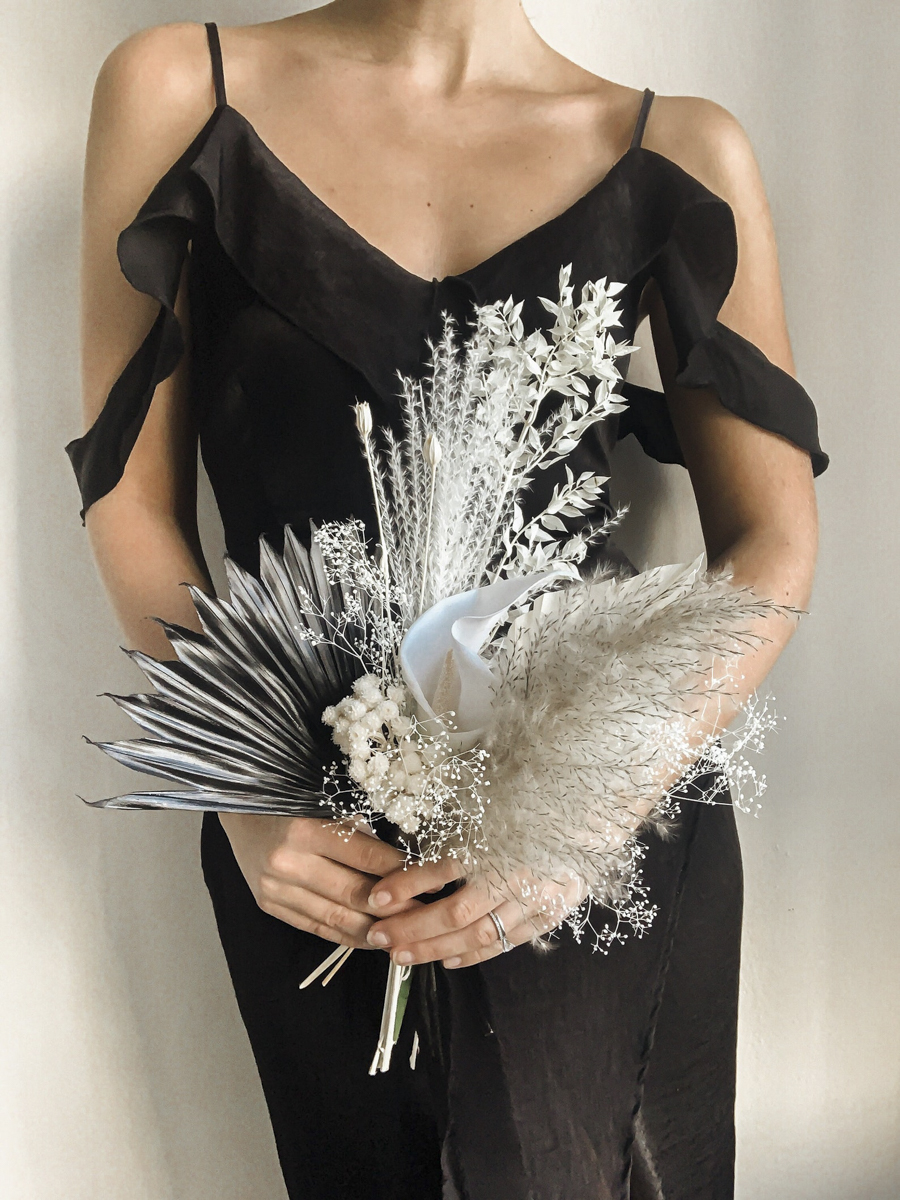 8. Vintage Fan
Did you know that hand fans can be traced back to ancient Egypt? There were even fans found in King Tut's tomb. The folding fan, however, was invented in either Japan or China (that seems to be up for debate).
In the 1500s, it arrived in Europe and became an exotic and stylish way to show your wealth. 
Thinking a fan is the way to go for your ceremony? Check with family to see if anyone has an antique or vintage fan in their hope chest.
Or find a fan that really says something about you and your partner: maybe you want a delicate, feminine look or perhaps a fan with a Spanish flair is more your taste.
There are no wrong answers here — find what feels right to you. Peruse these fan options for ideas.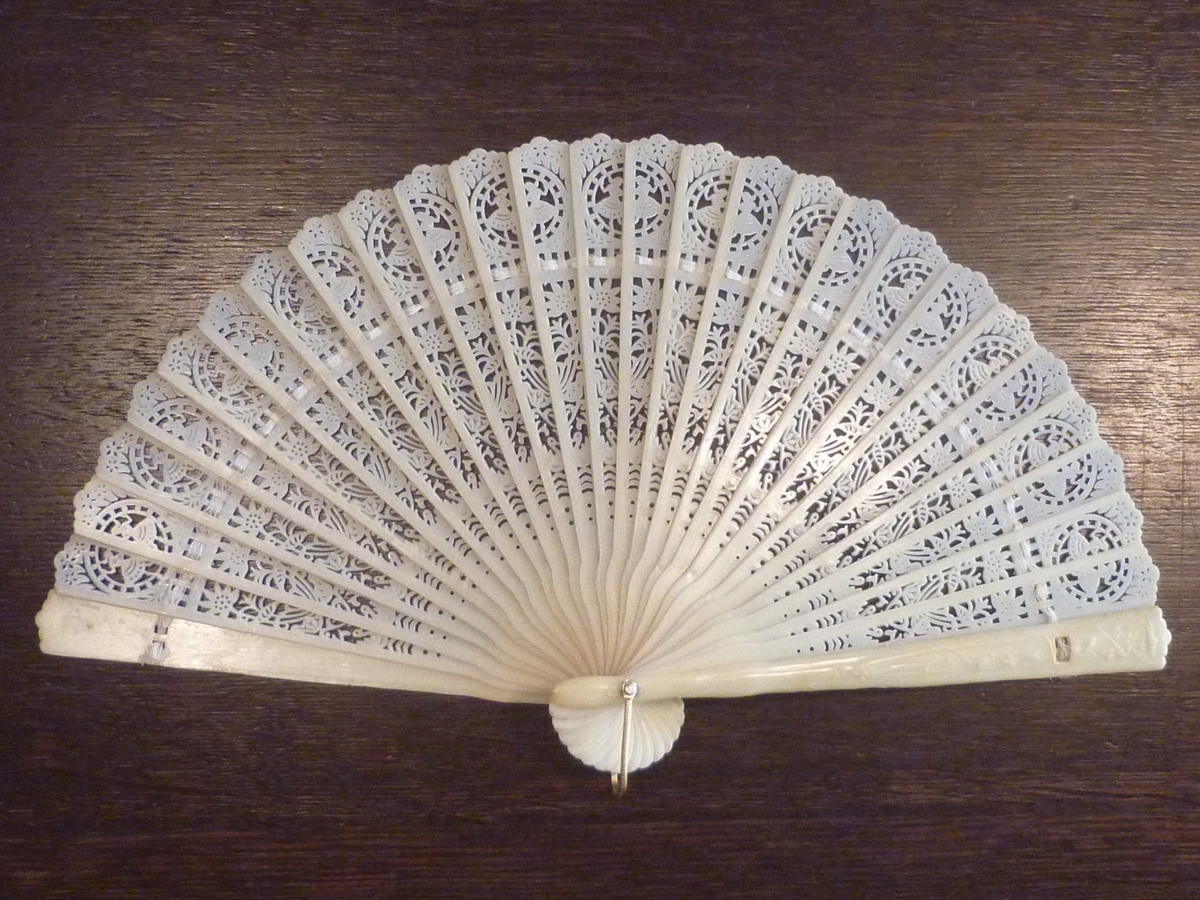 9. Paper Flowers
If you pride yourself on your quirky fun side, a paper flower bouquet is something to consider.
Not only will a paper bouquet never wilt, the style lends itself to whatever vibe or feel you're going for.
If you're a musical person, create the bouquet from sheets of music. Love literature? Consider using pages from your favorite book (but not a vintage or early edition book, please).
Did you and your partner meet while doing summer theater? Collect those old programs and go to town. 
Here are plenty of paper flower bouquet ideas to consider.
10. Parasol
We know a woman who carried a parasol her entire life, even to her grandchildren's softball games. And guess what? The lady had flawless skin.
So not only will a wedding parasol look fabulous and fun, it will also lend itself to better skin. Okay, so one day might not do it, but a parasol will definitely give your ceremony a unique style and feel.
Take a peek at these options to see what we mean.
11. Kissing Ball or Pom-Pom
Kissing balls or pomanders are spheres of flowers attached to a handle made of ribbon or twine. They were traditionally carried by flower girls, but hey, we're all about throwing tradition out the window.
If a kissing ball speaks to you, go for it. We think kissing balls make really cool alternatives to flower bouquets. 
And if you don't want your kissing ball to be created with flowers, there are plenty of options, including making one with paper.
Here are some ideas to get you started.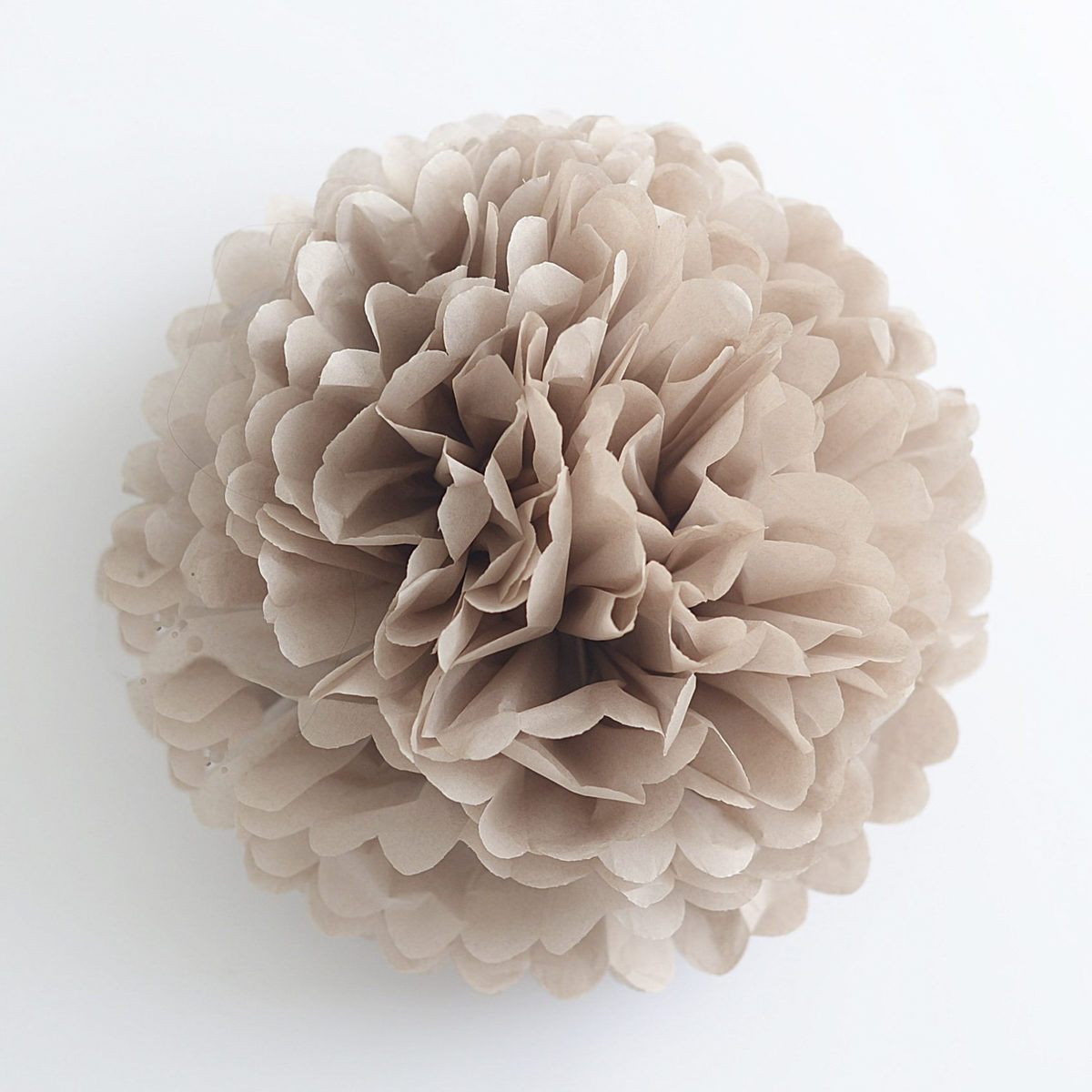 12. Hoop or Diamond Wreath
Did you know that wreaths represent unity, strength and infinity. Perfect symbolism for a wedding, don't you think?
We love the hoop or wreath option to replace a traditional flower bouquet. Just rest the hoop across your wrist and let the flowers sway gently as you walk down the aisle.
If you'd still like to avoid flowers, you can also go for something a little flashier. How about a diamond wreath? These are clustered with faux diamonds on a white background.
You can hang a teardrop from the center of the wreath and even add a family heirloom to the wreath if that feels right. 
There are plenty of design options to consider, including diamond wreaths.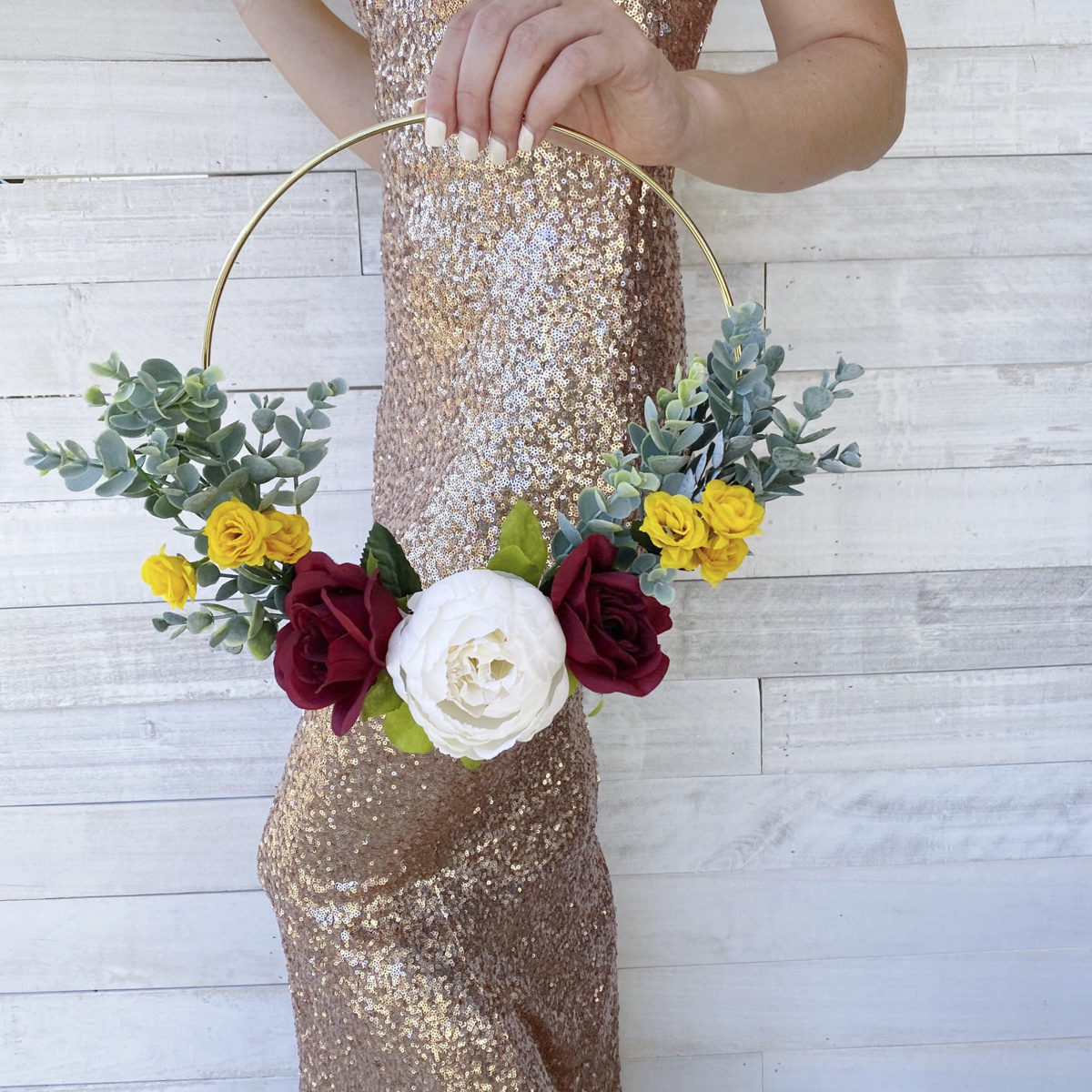 We love that you're thinking outside the box on the traditional bouquet. Have some fun with these ideas, and don't be afraid to shake it up a little. Make them your own.
We also get that the bouquet is just one small piece of your wedding puzzle. There can be a crazy amount of details to wade through while planning your wedding, but we've got your back.
This wedding checklist will help you organize your ideas, thoughts and your plans — making it a little easier to relax and enjoy the journey.   

McKenzi Taylor
For couples with personality wanting an offbeat, boundary-pushing wedding, McKenzi Taylor is fast-becoming America's go-to elopement and micro-wedding expert. Electric Sugar Elopements barged onto the scene in 2021, with the company drawing on McKenzi's 15+ years as a wedding photographer, 5+ years as a successful wedding coordinator, and standing as a board member for the LV chapter of WIPA. Her 'let's do this differently' attitude to weddings has helped over 700 couples get hitched in style around Las Vegas, San Diego and Black Hills, and has led to her being featured in small and major media outlets, such as the New York Times.