Disclosure: This post may contain affiliate links. Please see our full disclaimer to learn more.
You just married the love of your life, and now it's time to party. You're in luck because Las Vegas is home to some of the most epic LGBTQ+ friendly wedding venues around.
Whether you want a swanky elegant reception or a kick-ass party, you'll find your perfect venue in Vegas. If a mini-reception is what you're looking for – small and intimate – Electric Sugar Elopements can take care of that as well. Plus we have wedding packages that will blow your mind. Fill out a contact form here and let's talk.
But now, let's look at a few of our favorite LGBTQ+ friendly venue spots:
You're going to love this option. Just a block off of legendary Fremont Street, Carson Kitchen features exposed repurposed ceiling beams, an open kitchen expo counter and a rooftop patio with fab views of the skyline. Serving "creative American cuisine," this place is perfect for couples who appreciate contemporary and authentic comfort food. Plus, it's connected to the converted John E. Carson Hotel, so your guests always have a place to crash. Carson Kitchen can accommodate a guest list up to 100.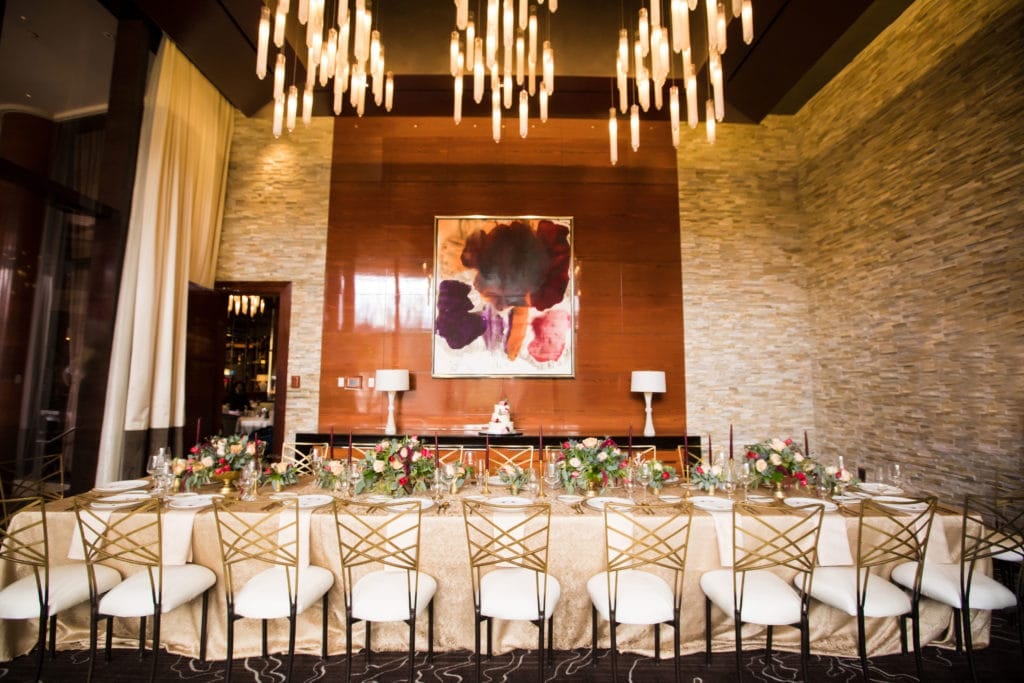 This venue has so much going on, from the best steaks around to just about any vibe you can think of. Want a view of the Strip? Done. How about a view of Red Rock Canyon? Hell yeah! From a poolside patio and garden to a rockin' bar to a laid back lounge, it's all something you'll never forget. And, it's a venue that welcomes LGBTQ+ weddings and receptions.
Located in the Red Rock Resort, your guests also have the advantage of staggering upstairs after the best reception ever and falling right into a luxury hotel bed.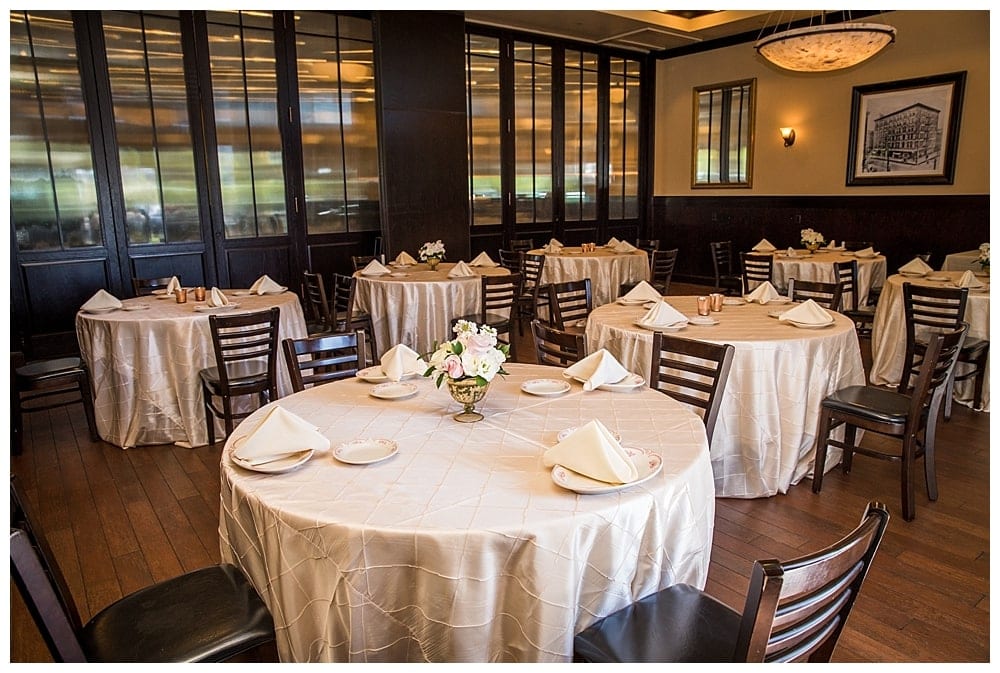 Can you smell it? That's some of the best Italian food you'll ever eat. This delicious venue can accommodate a large party in the banquet hall or a smaller reception in its private dining area. They'll tailor your reception to exactly what you want, whether that's elegant and grand or simple and cozy. Or maybe you prefer elegant and simple. They can do them all. Plus Maggiano's has plenty of room for a dance floor and can accommodate 250 guests. This is a great LGBTQ+ friendly venue.
Stunning! With 16-foot ceilings over an open-style exhibition kitchen, Canaletto is a LGBTQ+ friendly venue that overlooks the Grand Canal in The Venetian Resort. You'll have your pick of five private rooms for receptions as small as six or as large as 175. Your guests will dine on fine Italian food while enjoying views of the Grand Canal and watch the gondolas drifting below.
Located in Boulder City (about a 40-minute drive from Vegas), The Forge Social House is a former residence transformed into steel and glass excellence. Walk through the enormous steel front door into open ceilings supported by massive steel beams, sliding glass panels and a rooftop deck. It's a totally inspired place for your reception if you're looking for something unique that's just a little bit outside Las Vegas. Plus, it's a venue that welcomes LGBTQ+ couples. The Forge offers full service, from food catering to entertainment, and seat 90 inside and 148 with patio seating included.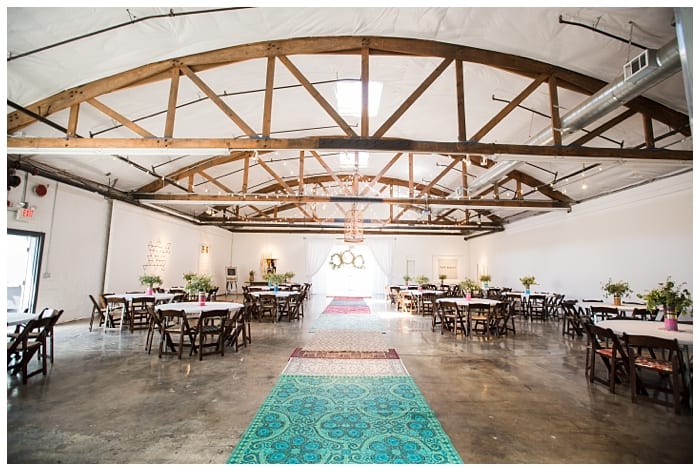 A vintage 1949 gem in the heart of downtown Las Vegas, The Doyle is something special. If an industrial, rustic vibe is what you're going for, you'll love this place – the barrel ceiling, original trusses, white-washed walls and the courtyard, all of it. It's a venue that opens itself to something amazingly elegant or something funky and edgy. It's up to you. It's courtyard accommodates food trucks but inside has plenty of space for your catering choice, plus a band for an epic night of dancing. The Doyle can accommodate up to 230 guests.
A new building complete with three dance studios and an event center, couples will love the state-of-the art sound and lighting system, a great patio and the sleek and modern feel of this venue. You can invite up to 150 of your friends and family or opt for a smaller, more intimate vibe. It's up to you. Rhythms offers a bar, catering and a service staff.
So as you see, you have options in Las Vegas — so many options. And truly, anything goes in Vegas. It's a city that loves a good party without judgment on who loves who. Most venues tend to be welcoming to the LGBT community, and they can throw some epic parties. Let the planning begin!

McKenzi Taylor
For couples with personality wanting an offbeat, boundary-pushing wedding, McKenzi Taylor is fast-becoming America's go-to elopement and micro-wedding expert. Electric Sugar Elopements barged onto the scene in 2021, with the company drawing on McKenzi's 15+ years as a wedding photographer, 5+ years as a successful wedding coordinator, and standing as a board member for the LV chapter of WIPA. Her 'let's do this differently' attitude to weddings has helped over 700 couples get hitched in style around Las Vegas, San Diego and Black Hills, and has led to her being featured in small and major media outlets, such as the New York Times.