Disclosure: This post may contain affiliate links. Please see our full disclaimer to learn more.
There's no excuse for forgetting your anniversary, but there are also ways to make it easier to remember. 
Visualization techniques, mnemonic devices, creating a visual to connect to and others… 
But here's a way that's all but fool proof.
Pick a cool date!
The cooler the date the more likely the two of you will be to remember. Of course, nothing is off limits and it's ok to have some fun with your wedding date.
Dig into this list of cool wedding dates to see if any of these dates resonate with you.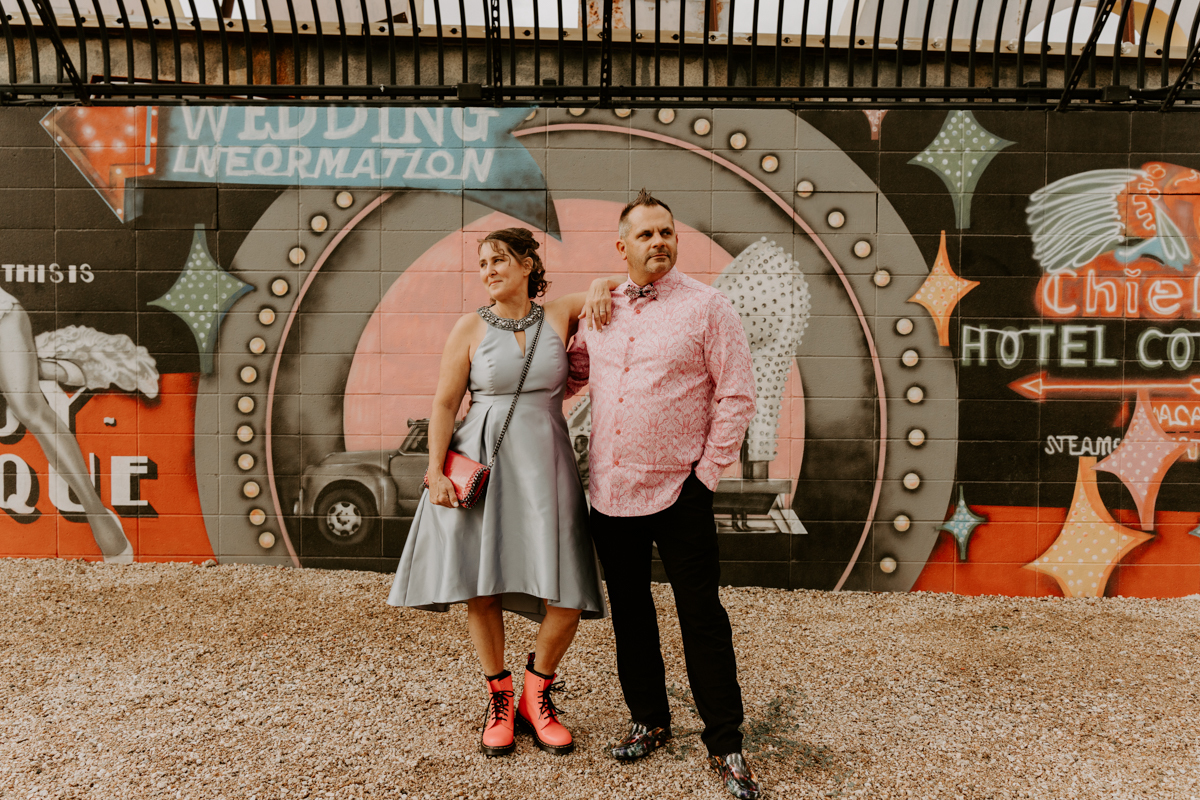 Contents 
Cool Dates
Friday the 13th
April Fool's Day
Ink Mayhem and Mayhem Bike Week
Anniversary of Bram Stoker's Dracula
Solar Eclipses
Halloween Season
Friday the 13th
September 13 & December 13, 2024
June 13, 2025
March 13, 2026 & November 13, 2026
August 13, 2027
How about a Friday the 13th ceremony? That's right, poke a stick in the eye of those ninnies who see it as unlucky. Make it the best date of your life. 2024 and 2026 have two Friday the 13ths each, while 2025 and 2027 each have only one.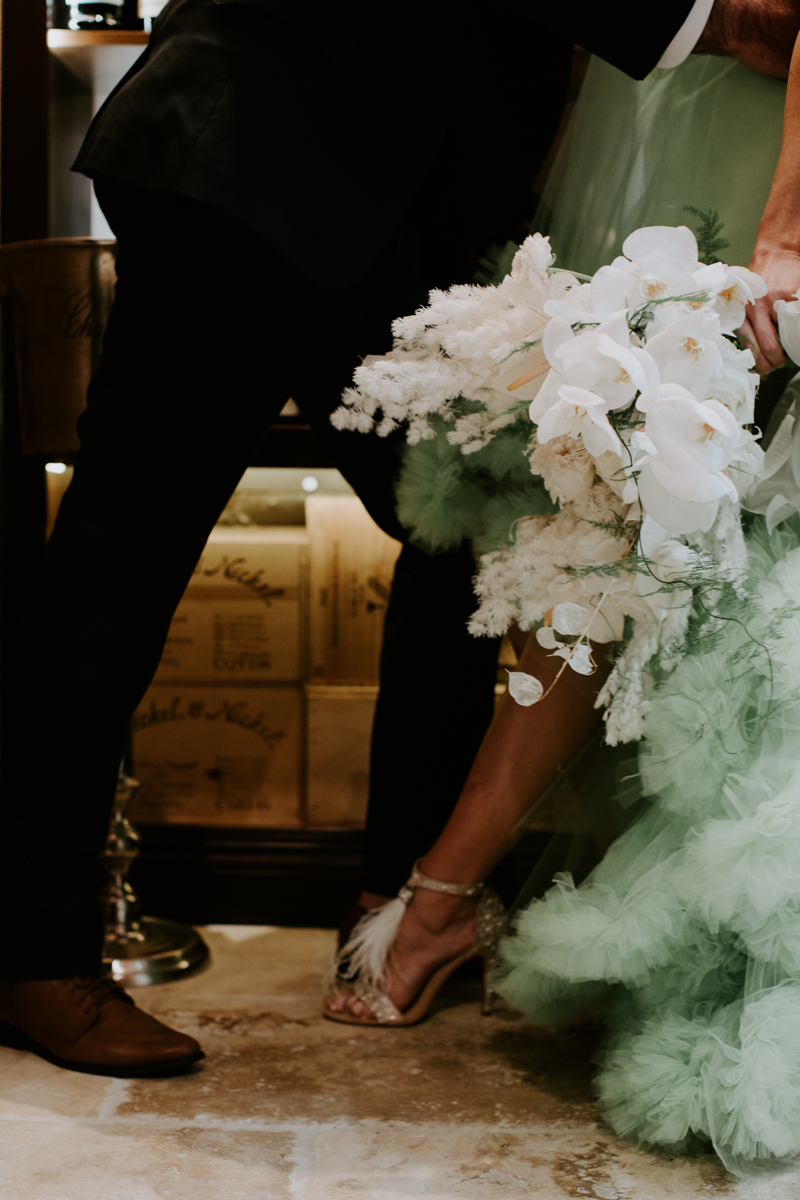 April Fool's Day — April 1st
Hey, we know it's April Fool's Day. That's what makes it fun! It lands on a Saturday in 2023, which means it's an especially perfect day for getting married. Maybe you can get a couple's tattoo after the ceremony commemorating the date in ink.
Ink Mayhem and Bike Week Mayhem — April 25–28, 2024
If you don't mind traveling a bit, the annual tattoo convention and motorcycle rally, Ink Mayhem and Bike Week Mayhem the Main Event, is in Bullhead City, Arizona (only about 90 miles from Vegas). Sounds like a perfect wedding location and timeframe to us!  Keep an eye on their Facebook, Instagram or website. 
Anniversary of Bram Stoker's Dracula — May 26
You might have to explain this to your family and friends, but why not share your anniversary with the anniversary of the book Dracula by Bram Stoker? The book was published May 26, 1897 and has obviously spawned more books, movies, stories and myths than you can count. If that whole Dracula thing floats your boat, you could have a lot of fun with this one, whether it's a gothic wedding dress, vampirish wedding favors or reception festivities with a Dracula vibe.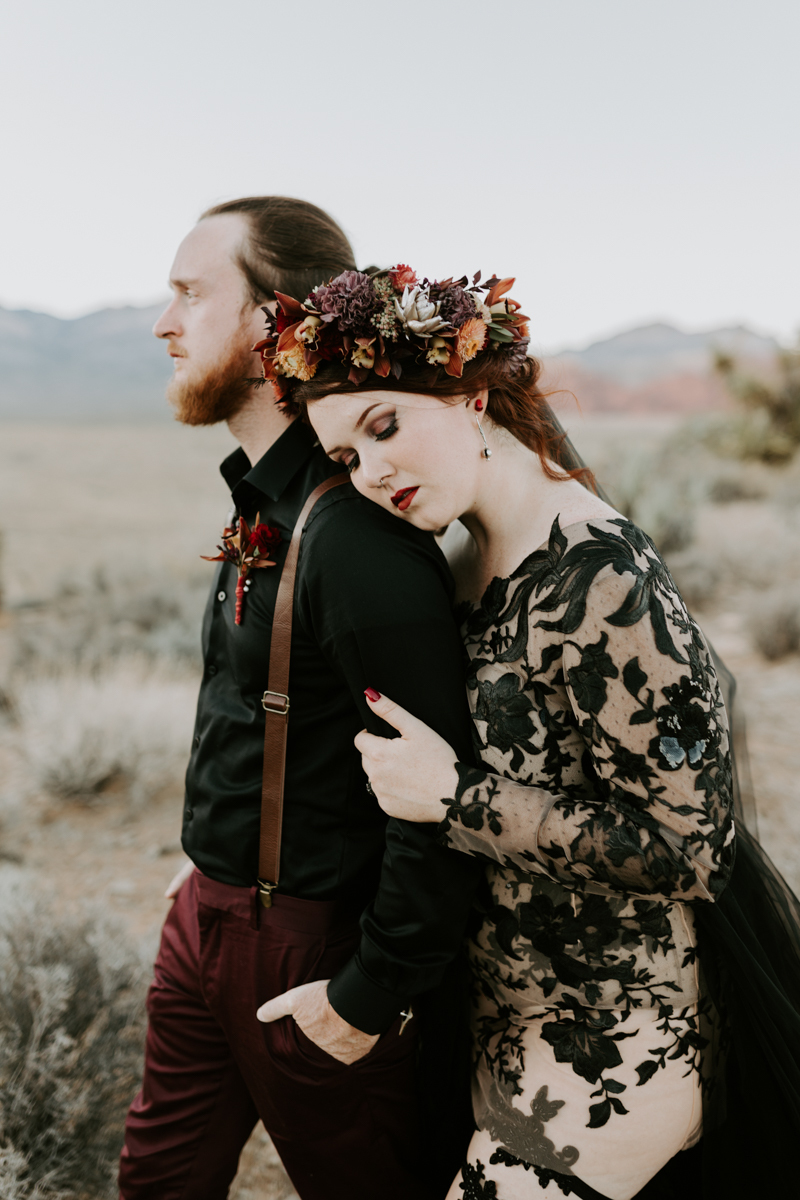 Solar Eclipses
April 8, 2024
March 29, 2025
August 12, 2026
August 2, 2027
On these days, a solar eclipse will occur when the moon passes between the earth and the sun, obscuring the sun from those of us on Earth. In other words, it will be dark for a brief period. Wouldn't it be cool AF to have an outdoor wedding and time your wedding vows for that very moment? We think so.
Halloween Season — October
Obviously these dates encompass the Halloween season, which gives you countless options for funky-themed wedding decorations. Zombies and skulls anyone? But it also happens to be a full moon. Imagine a night wedding with the full moon in the sky, a gorgeous black wedding gown and a skull wedding cake in the wings. No one will forget it. And just imagine the wedding photos!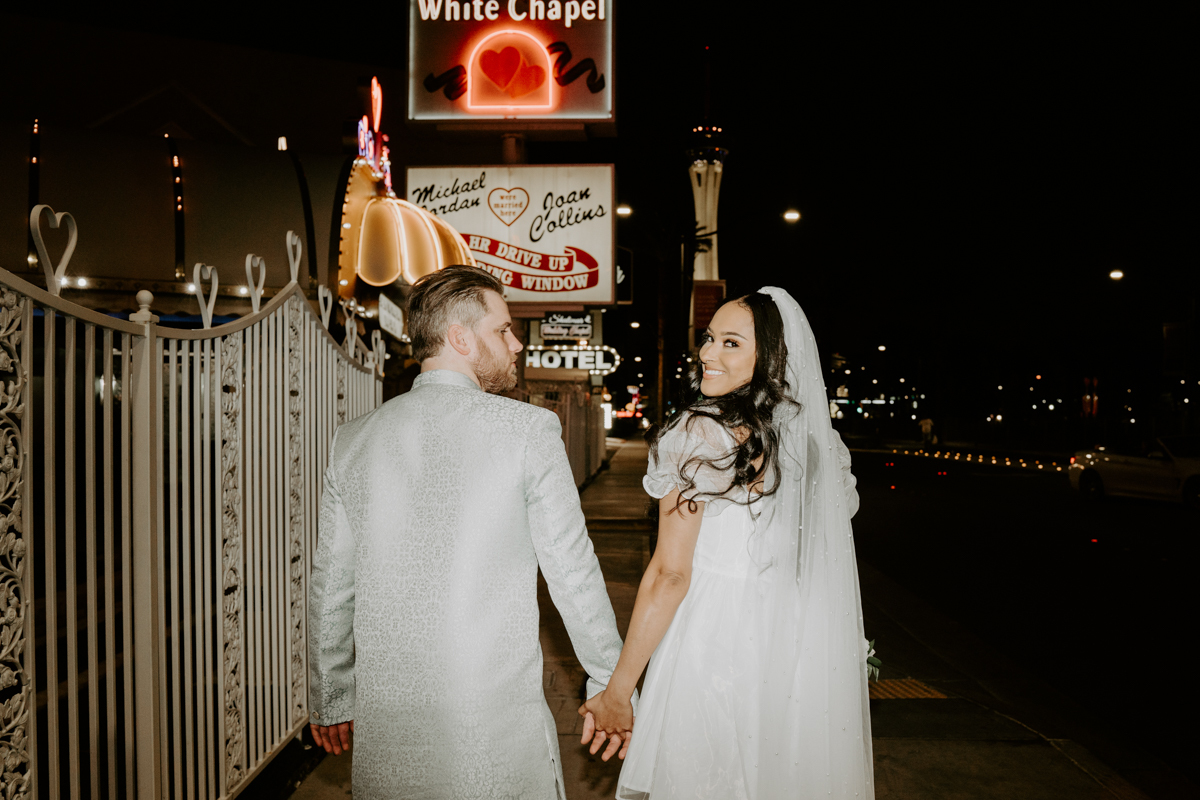 Auspicious Wedding Dates
Auspicious dates observed in eastern ancient Chinese and Hindu traditions are dates when nothing is inauspicious, everything is in balance and these are some of the luckiest dates to join as one.
Auspicious wedding dates are different for every couple throughout every year, and finding your auspicious dates for 2024 through 2027 is simple.
In Chinese culture, the number eight symbolizes success and prosperity. The ideal date for a wedding around this philosophy is August 8th, 2023–2025.
The double eight is said to be extremely lucky for a couple's first day as life-long partners!
And for our math inspired lovers, we've listed a bunch of dates that equal the years 2024, 2025, 2026 and 2027 (aka. '24, '25, '26, '27.)
Monday, 12-2-24 – 12 x 2 = 24
Thursday, 12-12-24 – 12+12= 24
Monday, 5-5-25 – 5 x 5 = 25
Wednesday, 10-15-25 – 10 + 15 = 25
Monday, 12-14-26 – 12+14 = 26
Wednesday, 12-15-27 – 12+15 =27
Numbers & One of a Kind Wedding Dates
The years 2024 through 2027 also have palindrome dates, which repeat themselves both backwards and forwards:  
4-20-2024 (Saturday)
4-24-24 (Wednesday)
5-20-2025 (Tuesday)
5-25-25 (Sunday)
6-20-2026 (Saturday)
6-26-26 (Friday)
7-20-2027 (Tuesday)
7-27-27 (Tuesday)
There's also square root day, 5-5-25.
February has a couple of badass dates if you're looking for a number that'll look cool on your marriage certificate.
Sunday, December 31, 2023 to give you a 12-31-23 date
Saturday, February 4, 2024 to give you a 2-4-24 date
Wednesday, February 5, 2025 to give you a 2-5-25 date
Friday, February 6, 2026 to give you a 2-6-26 date
Sunday, February 7, 2027 to give you a 2-7-27 date
If none of these dates speak to you, don't worry. There are so many more options — 365 x 2 to be exact. We'll help you find the perfect one for you. 
We'll help you find the perfect one; reach out to us below!

McKenzi Taylor
For couples with personality wanting an offbeat, boundary-pushing wedding, McKenzi Taylor is fast-becoming America's go-to elopement and micro-wedding expert. Electric Sugar Elopements barged onto the scene in 2021, with the company drawing on McKenzi's 15+ years as a wedding photographer, 5+ years as a successful wedding coordinator, and standing as a board member for the LV chapter of WIPA. Her 'let's do this differently' attitude to weddings has helped over 700 couples get hitched in style around Las Vegas, San Diego and Black Hills, and has led to her being featured in small and major media outlets, such as the New York Times.