Disclosure: This post may contain affiliate links. Please see our full disclaimer to learn more.
You've fallen in love and are out to conquer the world together, or maybe just crush the Drag Brunch at Señor Frog's. (Highly recommend BTW).
But before you drift off into the Sin City sunset aboard your floating disco dome, it's time to face some hard truths; the divorce rate in the US is around 44%. Yikes. 
Luckily experts say you can tip the odds in your favor with shouting matches and sharp projectiles. Just kidding — it's counseling.
The answer is premarital counseling. Studies have shown that couples who attend premarital counseling have a 31% reduction in divorce.
So that you don't one day end up kissing half your Benjamins goodbye, you may want to take some advice from Mr. Benjamin Franklin himself, who reminds us that "an ounce of prevention is worth a pound of cure."
Couples who want to avoid divorce can learn more about this special type of couples therapy by taking a look at our introduction to premarital counseling.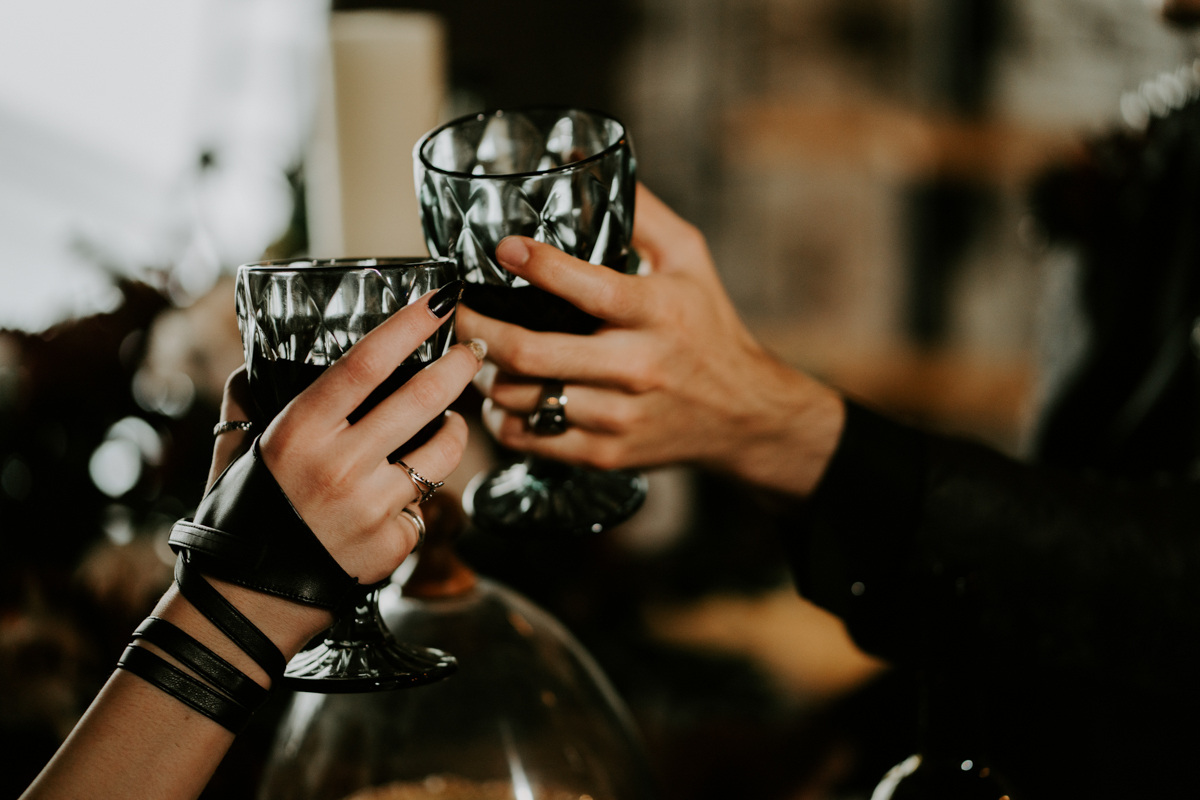 Who is premarital counseling for?
Doc Brown didn't want to know what the future held for him, but it's wise for couples to get a sneak peak. Premarital counseling is for couples who are engaged or thinking about getting engaged.
For the non-religious crowd, premarital counseling is usually conducted by a licensed therapist, while more religious types may choose to work with a faith-based leader.
Both are great options, and either way, they'll provide guidance to help you plan your future and build a lasting relationship.
What is the purpose of premarital counseling?
The Three Stooges may have always found themselves in trouble, but that's not the idea of marriage. Best to keep things running smoothly.
Premarital counseling is designed to help couples identify areas of conflict. Over time, if these areas of conflict are left unaddressed, they can come unhinged, sink a marriage and leave the lot of ya covered in cement.
Your counselor will help you develop effective strategies to discuss and resolve these areas of conflict, so that you aren't constantly slapping each other like Larry, Moe and Curly. This helps you ensure that you are on the same page as a couple.
The big idea is to make sure that each partner truly understands who the other is and what they are signing up for.
Are There Different Types of Premarital Counseling?
There are a couple of different premarital counseling types.
Self-guided, in which couples bring a list of issues to the ring that they want to pound out, or counselor guided, in which the therapist provides the topics.
Either way, expect to discuss all aspects of your life. Prepare yourself for heavy topics, like lying, cheating and unhealed childhood wounds. It can get painful…
But this pain is temporary, your love is forever and no one digs emotional scars. Use this time to address everything in your relationship in order to strengthen your bond, grow closer and shed some anxiety.
Top 3 Things Couples Should Discuss During Premarital Counseling
You and your partner will discuss a whole range of things that will impact your marriage. Some serious, others minor.
No matter what you discuss, there are a few premarital counseling questions you'll definitely want to cover:
The Meaning of Marriage: Why do you want to get married? What do you expect from your spouse? Why do you want to marry your partner?
Life Goals: What do you want to accomplish in the short term? the long term?
Your Family: Do you want children? How many? How will they be raised?
Answering these questions will let you know if you've each found your legendary once in a lifetime groove.
However, do not limit the sessions to these main topics. Move around. Get into it. Explore the space!
What's the Run Time?
Like a good Netflix series, premarital counseling sessions tend to last about an hour, and most counselors recommend that you attend at least 12 sessions.
Don't worry, this won't be like having to watch the first two seasons of Parks & Rec in their entirety to actually get to the goods. 
Unlike a good streaming series, you don't want to binge your premarital counseling sessions. Spread them out over the length of your engagement. The more you guys talk, the better.
In a perfect world, you would have already covered a lot of this stuff. So for some of you this may be a chance to play the reruns, dive deeper into your favorite episodes or, who knows, maybe write some fan fiction. 
How Do We Find A Premarital Counselor? 
There are a lot of options for professional premarital counseling programs available.
Just like finding each other, a good wedding organizer, (Hey, have you heard of Electric Sugar Elopements?) or the right hotel for your honeymoon, this will probably take a little internet sleuthing.
If you don't know any (and it's probably better if you don't use someone you know personally), ask the people you trust for recommendations.
If that fails, use Google.There are lots of online directories that you may find helpful like this one from the American Board of Professional Psychology.
Just be sure to vet potential counselors by checking their licensing with the state board and reading reviews about their practice. Some of the directories even do that for you!
If you are looking for a faith-based counselor, speak with your religious organization for options.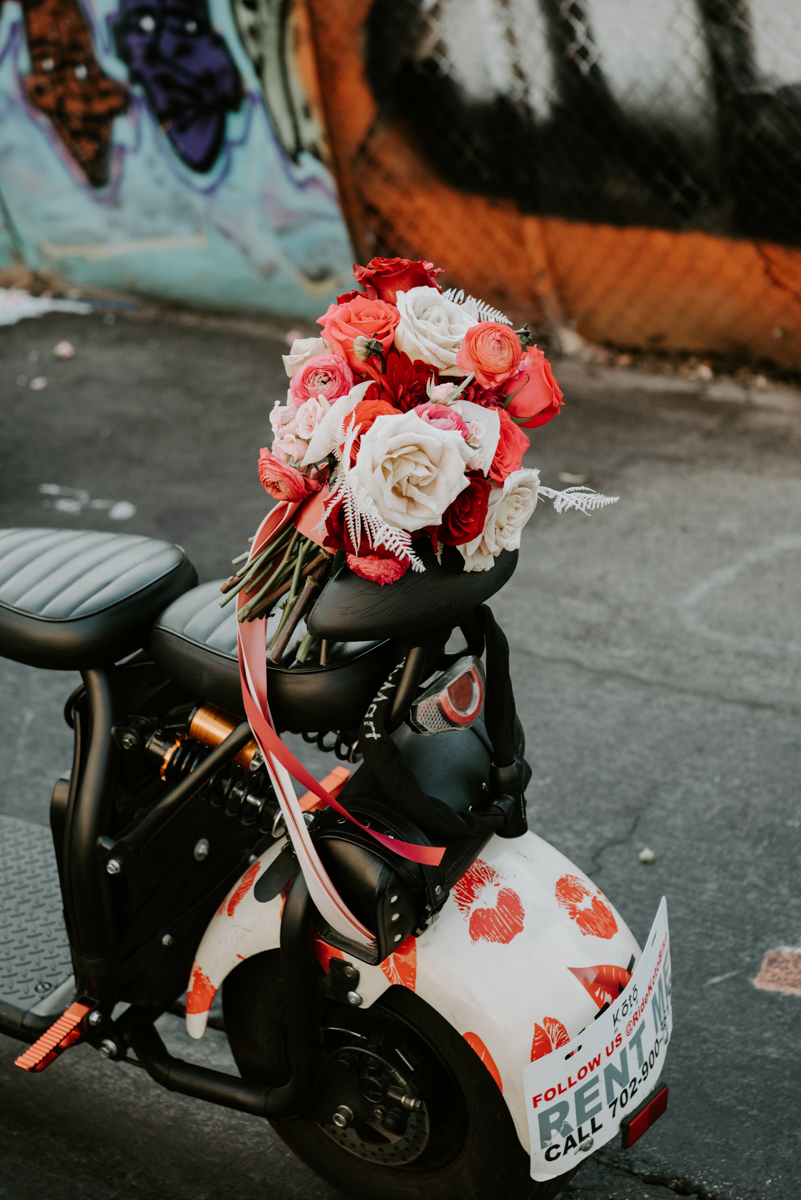 Good Luck
Rest assured, the best counselors won't put you into a premarital counseling service you don't need.
But if you're still wondering if premarital counseling is right for you, speak to some and see what they say. They'll help you understand the process and decide if you'll benefit as a couple.

McKenzi Taylor
For couples with personality wanting an offbeat, boundary-pushing wedding, McKenzi Taylor is fast-becoming America's go-to elopement and micro-wedding expert. Electric Sugar Elopements barged onto the scene in 2021, with the company drawing on McKenzi's 15+ years as a wedding photographer, 5+ years as a successful wedding coordinator, and standing as a board member for the LV chapter of WIPA. Her 'let's do this differently' attitude to weddings has helped over 700 couples get hitched in style around Las Vegas, San Diego and Black Hills, and has led to her being featured in small and major media outlets, such as the New York Times.