Disclosure: This post may contain affiliate links. Please see our full disclaimer to learn more.
The two of you have decided to elope but want to celebrate your marriage with friends and family.
No worries! This is where a post-elopement party comes in.
A post-elopement party is just what it sounds like — a gathering held at some point after an elopement where you can share this major life decision with friends and family.
The best part is that a post-elopement party can literally be anything you want — big, small, quiet, rowdy, immediately after your elopement or months later. It's all up to you!
Now that we've established you're going to hold a post-elopement shindig, let's get down to the details.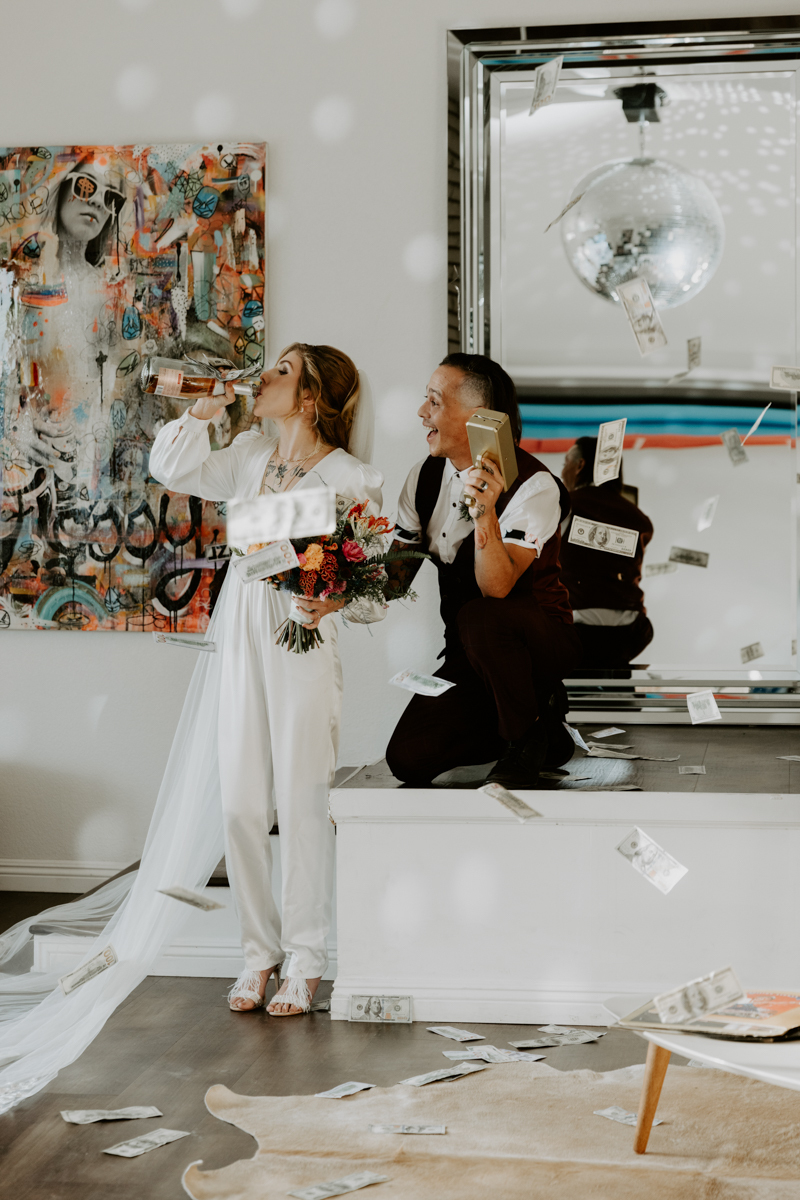 Decide when to party
Having your bash shortly after your elopement certainly makes sense.
Everything will be fresh in your mind and people will still be excited at the newness of it all.
Opting for a party at a later date makes sense if you'd like time to settle in as a newly married couple.
A later date might also be better scheduling for specific friends or family.
Party in "your" style
Now that you've decided when to party, decide how to party.
Are you and your partner imagining an intimate, quiet affair with a few select people drinking craft beer and talking about deep philosophical issues?

Are you looking for a raucous party with everyone you've known since kindergarten?

How about a brunch?

Will you serve a meal or just hors d'oeuvre? Open or cash bar? Maybe you don't want any alcohol?

Will you have music? Live or a Spotify playlist?

Will there be a cake?
Sit down as a couple and come to an agreement before you move forward.
It's important that you're both on the same page so you can both have an awesome time.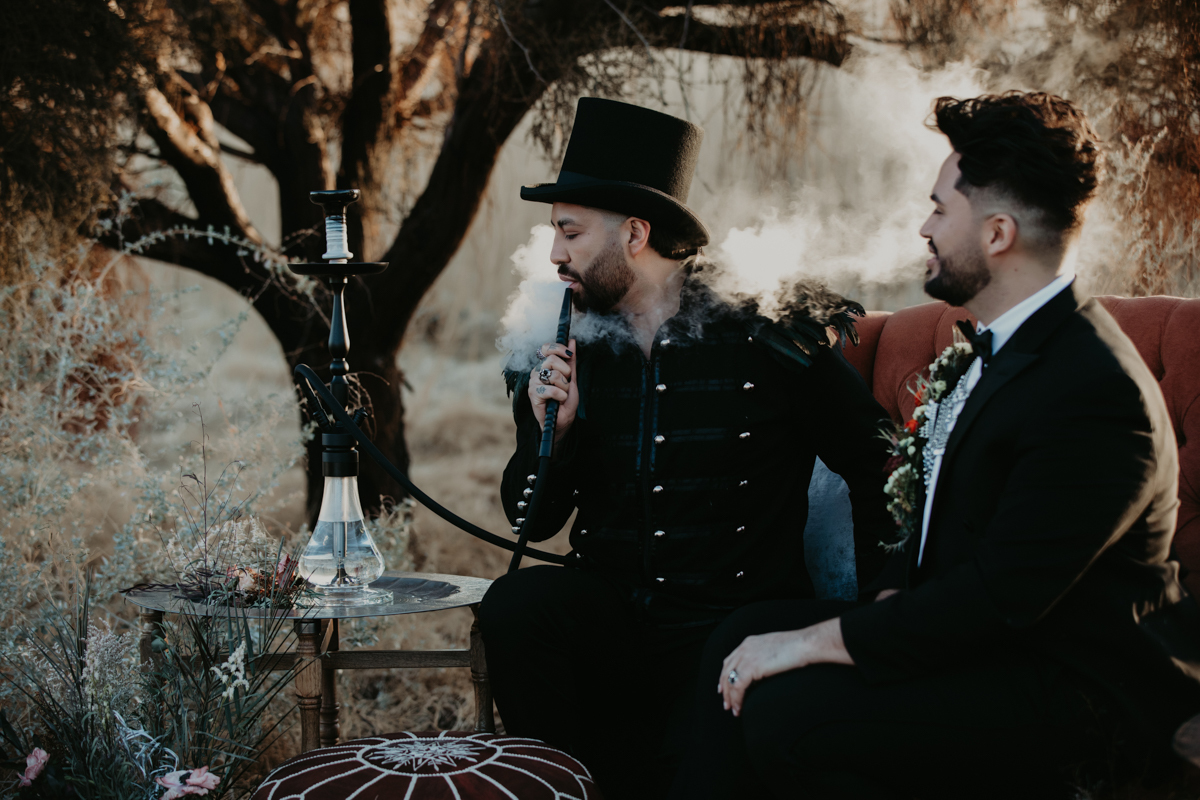 Pick your location
Do you want a laid-back gathering in your backyard where you do most of the planning and work, or a party at a venue where someone else helps with the heavy lifting?
This will probably depend on what your party looks like.
Elopement announcements
Rather than waiting until after you elope, consider letting people know beforehand.
Send an announcement with news about your upcoming elopement and an invite to the post-elopement party.
This way, everyone is in on the hype and no one feels taken by surprise. It sucks to hear big news like this through the grapevine rather than from the source.
If you don't want people to bring gifts, include it on the announcement/invite.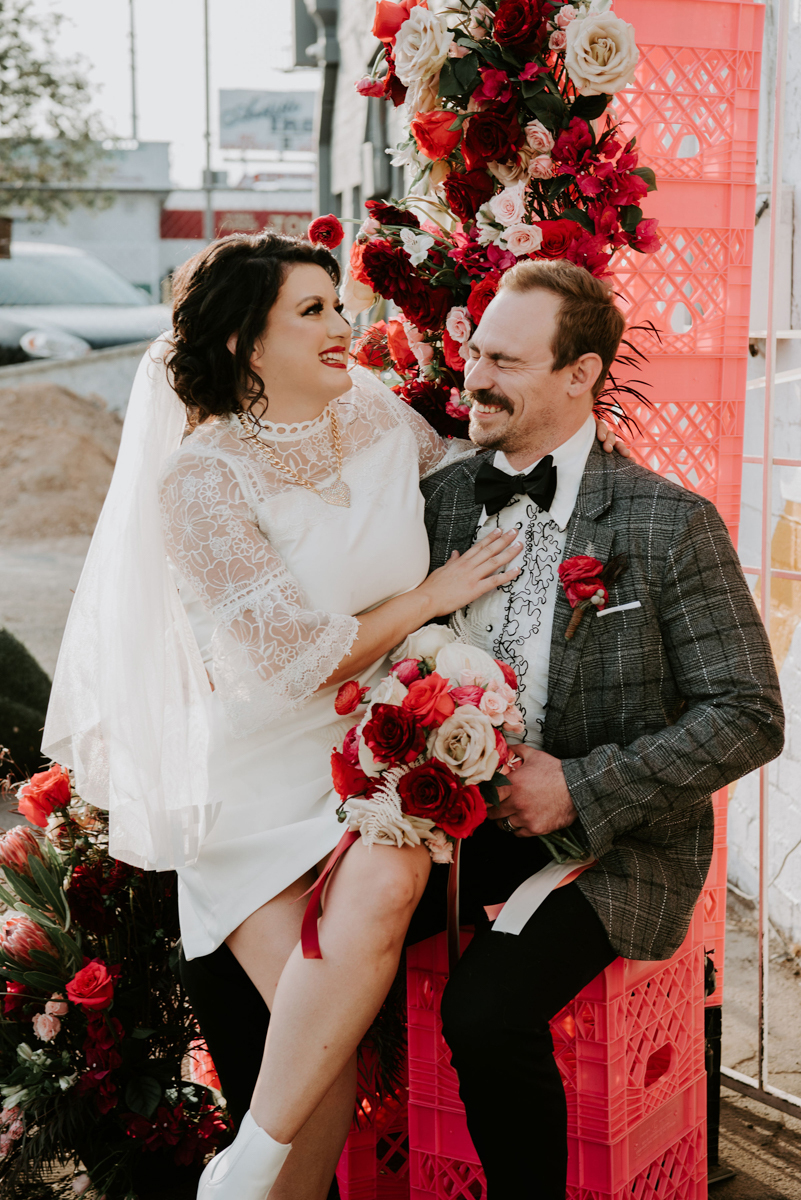 Let them talk
Despite everything you've done to include people, some will inevitably feel annoyed they weren't at your special day.
Set aside time at your party for people to say a few words. Even if people aren't feeling left out, this could be a great time to hear marriage advice and wonderful memories from your people.
If it's a big party in a large venue, make sure a microphone is ready to go. Set a time limit for "speeches" and then get back to partying.
What to wear
Decide ahead of time whether you want to wear your wedding clothes or something entirely different.
Include that information on your invitations so people know how to dress.
No matter what type of post-elopement party you decide to have, remember to enjoy the process.
This is an opportunity for those in your life to embrace your new status.
If you need help planning your elopement and/or your post-elopement party, we can help. Check out our elopement packages!

McKenzi Taylor
For couples with personality wanting an offbeat, boundary-pushing wedding, McKenzi Taylor is fast-becoming America's go-to elopement and micro-wedding expert. Electric Sugar Elopements barged onto the scene in 2021, with the company drawing on McKenzi's 15+ years as a wedding photographer, 5+ years as a successful wedding coordinator, and standing as a board member for the LV chapter of WIPA. Her 'let's do this differently' attitude to weddings has helped over 700 couples get hitched in style around Las Vegas, San Diego and Black Hills, and has led to her being featured in small and major media outlets, such as the New York Times.