Disclosure: This post may contain affiliate links. Please see our full disclaimer to learn more.
If adventure is part of your DNA and a traditional wedding sounds like a snooze, definitely consider a destination wedding!
Just imagine the two of you in some far-flung location, miles away from the stress and tedium of daily life.
No one pushing their traditions down your throat. The two of you blazing your own trail…
Destination weddings are a chance to combine an adventure/honeymoon with your special day and make it all your own.
You can do it alone or invite everyone you've ever met. The options are wide open.
So what are some of the steps for planning a destination wedding? Let's break it down.
1. Make a checklist.
Make a wedding planning checklist. Yes, I know this can seem trivial, but having a checklist can help you keep on schedule while making sure you're not forgetting anything.
(P.S. It can also prevent Groomzilla/Bridezilla moments).
Best to make your checklist right away. Once you have an idea of all the things you need to do, it will help you focus.
2. Think budget.
While you're doing the initial brainstorming and looking at ideas, keep in mind a wedding budget.
I know, buzz kill. But it's a must if you want to keep things from getting out of hand.
Think about what parts of the wedding are especially important to you — a nicer venue, unique foods, a more exotic location.
Taking these factors into consideration will allow you to lay aside more funds for those more important aspects of your wedding.
You really can't get started until you know how much cash you have so setting a budget needs to be done the same time you make your checklist.
3. Location, location, location.
Now, for the fun stuff: Are you imagining a beachy "I do," or does a mountain-side wedding sound more like your style?
Deciding on your wedding destination first will open the doors for the rest of your planning. Don't forget to consider airfare in your wedding cost.
After you've nailed down a location, narrowing down the sites for the ceremony and reception is next.
Remember, if you're leaving the country, take into considerations any marriage requirements and have your passport at the ready.
We recommend picking your location 12 to 16 months prior to the wedding date so you get what you want.
But that also depends on how popular your location is. If you're looking at a beach at a swanky Mexican resort, choose early. Other locations might be less in demand.
4. Planes, trains or automobiles.
Another factor to consider is the costs of travel and lodging.
Whether you choose to have a full wedding party with numerous guests or an intimate ceremony with only a single witness, you really need to take travel costs into consideration.
For most people, travel costs are a major factor so you may want to consider travel costs at the same time you're choosing your location.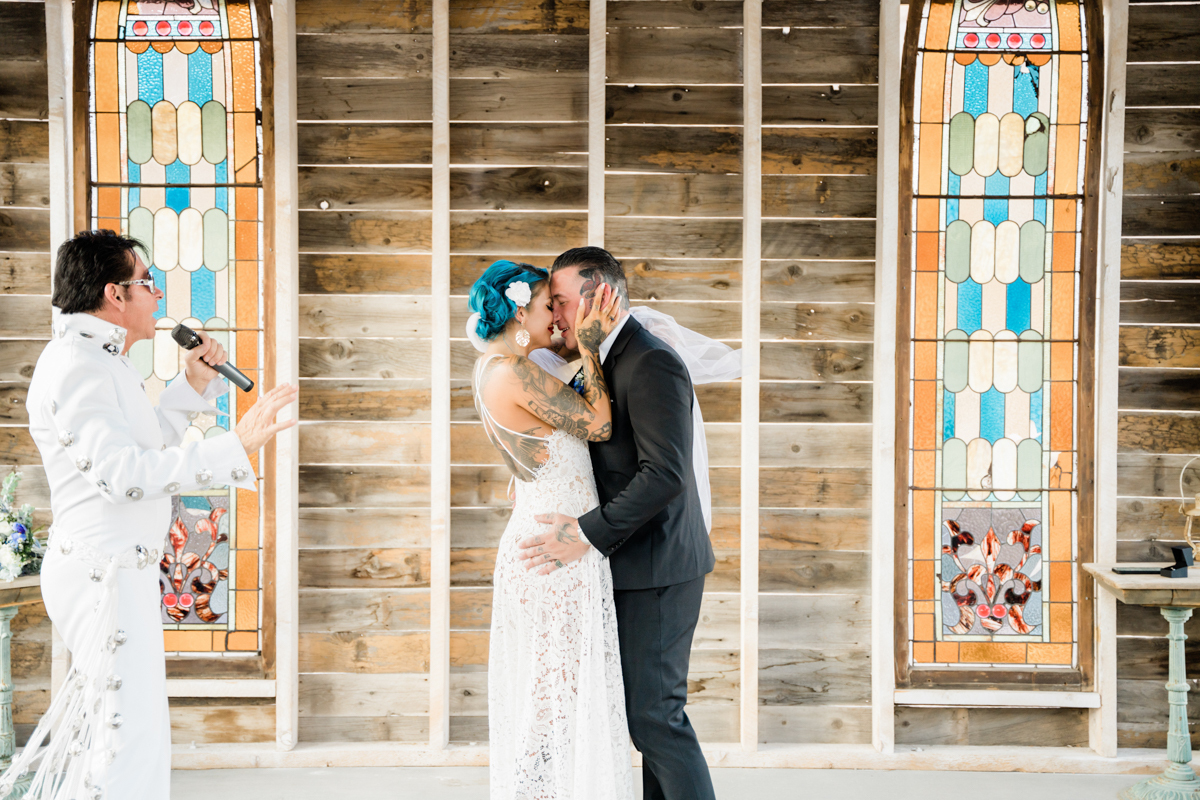 5. Pick your venue.
After choosing your perfect wedding ceremony location, look at venues for the ceremony and reception if you're inviting guests.
Take into consideration nearby hotels and housing to ease up possible transportation costs and driving time.
Will the ceremony be near the reception venue, or will there be a bit of a drive? Does the reception location cater, or will you need to find other food options?
Some locations have wedding packages so be sure to check that out!
Like location, the popularity of a venue will dictate how early you should book but we recommend nailing down the venue at least a year out if not more.
At Electric Sugar Elopements, your venue is included in our packages so we'll take care of that detail for you. Take a look at our venues or if you have an idea for a venue, request it here.
6. Worth a thousand words.
Any top three list of what should be included in destination wedding planning includes the perfect wedding photographer.
A wedding photographer will capture your day because, let's face it, you probably won't remember a lot of it — you know, nerves and excitement.
With great wedding photos, you'll have those "memories" forever. Photos will be especially important if your ceremony is an elopement without guests. Family and friends will be dying to see what they missed.
Good wedding photographers are a hot commodity. We suggest booking your photographer nine to 18 months ahead of the wedding.
7. Who's invited.
Another important factor to consider is your guest list: Who gets to come? Will it just be you and your significant other for a more intimate ceremony or will you have guests?
If your grandparents are coming, then a rocky hike to a mountain top ceremony may not be the best choice.
The number of guests will also impact your budget so it's best to know earlier rather than later.
Since the number of people at your wedding will affect your venue needs, get your guest list done early — like right after you pick the date.
It doesn't have to be the final version that early, but you can at least have a tentative list.
8. Vintage cool or gothic black?
Whether it's a lace gown, a badass jumpsuit, a vintage tux, a gothic black wedding dress or something entirely unique to you, make sure you don't wait too long to get your wedding clothes lined up.
If you decide to have a wedding party, be sure their clothing is ready before your special day because nothing puts a damper on a wedding like walking down the aisle in your birthday suit (or maybe that's you're thing — you do you)!
You have a little more time to get your dress or suit (or whatever) lined up, but don't wait too long.
We'd suggest having that piece of the wedding puzzle in place at least 10 months ahead of time, especially if you have something really unique in mind that might take some time to find.
Or if you've opted for a lavish gown (black, red or white) you might need alterations. So don't wait too long to find a seamstress to make any alterations.
Frequently Asked Questions
Is it cheaper to do a destination wedding?
That depends. Are you flying your entire family to Hawaii for a wedding at a four-star resort? Or are you looking at a quaint ceremony with a few friends in Las Vegas?
In most cases, a destination wedding will still be cheaper than a traditional wedding with reception simply because it will likely be smaller.
What is a realistic budget for a destination wedding?
As we noted, your budget will depend on a great many things: location, plane fares, number of days, time of year, guest count, etc.
However, the average cost of a destination wedding is approximately $35,000.
Do you pay for guests at a destination wedding?
This is completely up to you and your partner, but traditionally guests are responsible for their travel and sleeping accommodations.
You can always provide meals and other activities to help keep costs lower for your guests.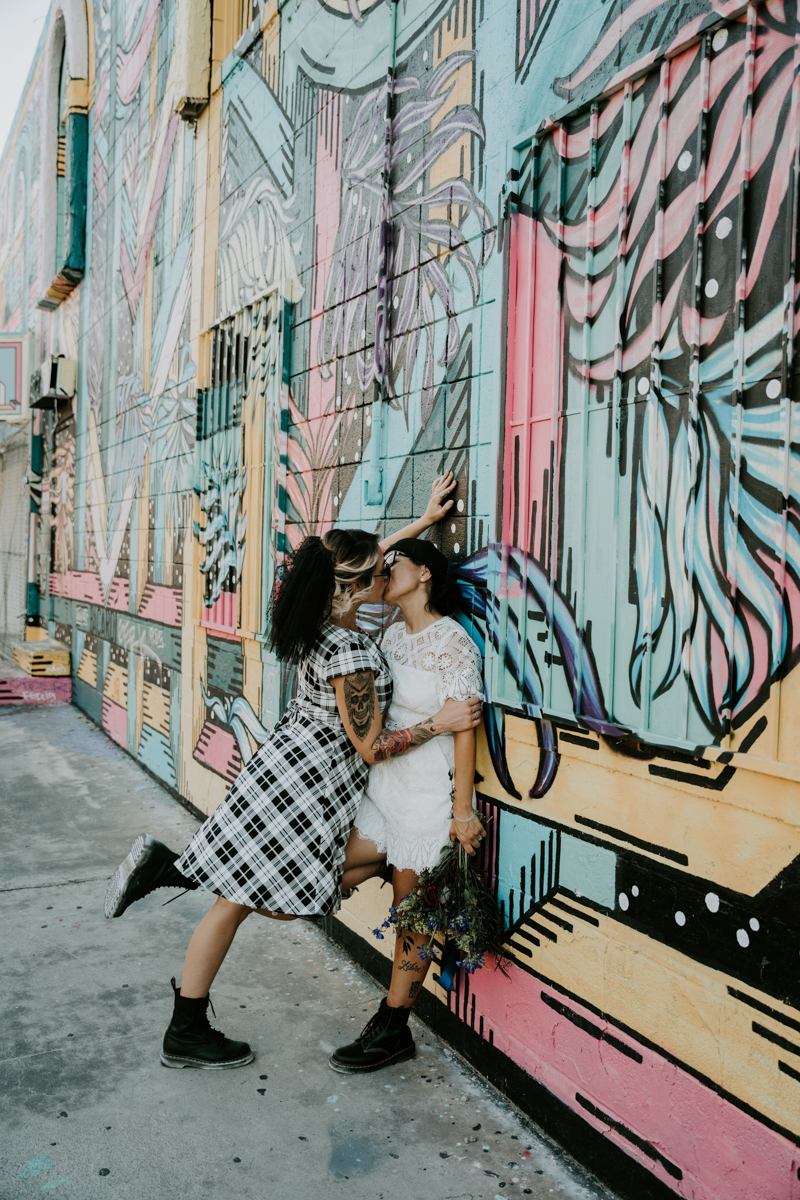 All weddings come with long to-do lists, and the to-dos for a destination wedding can be a little more overwhelming when adding in the travel.
Our team at Electric Sugar Elopements is here to make your life easier and check some things off that list for you.
Planning a destination wedding in Las Vegas?
Our team at Electric Sugar Elopements would love to help you.

McKenzi Taylor
For couples with personality wanting an offbeat, boundary-pushing wedding, McKenzi Taylor is fast-becoming America's go-to elopement and micro-wedding expert. Electric Sugar Elopements barged onto the scene in 2021, with the company drawing on McKenzi's 15+ years as a wedding photographer, 5+ years as a successful wedding coordinator, and standing as a board member for the LV chapter of WIPA. Her 'let's do this differently' attitude to weddings has helped over 700 couples get hitched in style around Las Vegas, San Diego and Black Hills, and has led to her being featured in small and major media outlets, such as the New York Times.