Disclosure: This post may contain affiliate links. Please see our full disclaimer to learn more.
There you are, just minutes from marrying the love of your life and suddenly, a bodice button pops off and a nip slip seems imminent. What do you do? Reach for your wedding day emergency kit, of course.
Essentially, a wedding day emergency kit is a stash of useful items that you might need on your wedding day — things that you wouldn't otherwise have on hand. A good kit will cover most possibilities, from that lost button to bad breath to a dead cellphone.
If you have a day-of coordinator, they may have some of these items at the ready, but we recommend having your own emergency kit. After all, who knows better what things you might need than you?
And don't wait for the last minute. Get the kit ready in advance of the wedding festivities or better yet, ask a friend to put it together for you. Then, on the day of your wedding ceremony, keep it accessible. Some couples ask their maid or matron of honor to keep the kit in a clutch or small bag.
Others have their wedding attendant carry it, keeping it close by. Wherever you decide to keep the kit, make sure everyone knows where it's stored. The last thing you want is your wedding party hysterically hunting for the kit in your moment of need.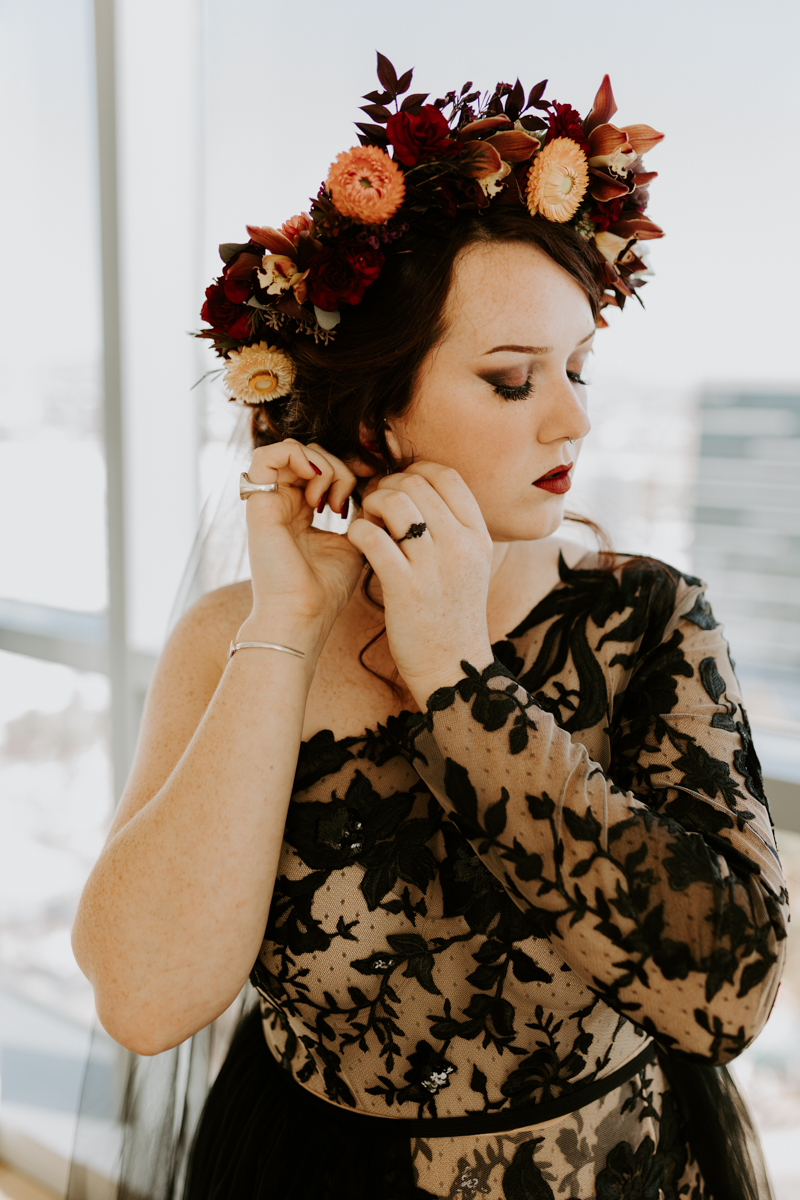 the 12 best items to include in a wedding day emergency kit. 
A small sewing kit for those button issues: A single needle and some thread will be enough to fix a lost button or a small tear. You might also include double-sided apparel and body fashion tape. This will hold a tear together, keep a bra strap from slipping and even keep your body inside the wedding dress. Safety pins are also a must-have when things start coming apart. And throw in a pair of those tiny  scissors, too.


Small makeup kit: You don't need the entire makeup arsenal; just a few small items like powder, blush and maybe some lipstick or lip gloss. It's also great to have blotting papers to blot up any excess oil or sweat. 


Hair supplies: Throw in a small can of hairspray, some bobby pins and maybe a small brush.


Tampons: Sure, it might not be your time of the month, but we all know that our bodies do what they want then they want. 


A stain remover stick: This will not only come in handy if you've stained your wedding dress with cake icing or wine, but will save the day if a member of the bridal party needs a quick fix. 


A cell phone charger cord: The last thing you need is for your phone to die on your big day. 


Some acetaminophen, ibuprofen or any other medications you might need: If a headache starts rearing its head on your wedding day, you want to nip it in the bud as soon as possible. 


Toothbrush and toothpaste: You're going to be chatting with countless people on your wedding day (unless you opt for a mini or micro wedding, or decide to elope), and you'll be kissing your partner — hopefully a lot. Did you know stress will  dry out your mouth.? And that dry mouth will give you bad breath.? No one wants bad breath. Throw in mints in case you don't have time for a brushing.   


A copy of the schedule for the day: …and if you don't already have numbers in your phone, a list of people who are important to the day and their cell numbers. This could include the photographer, your soon to be in-laws or even the band. 


Tissues or a handkerchief: Trust us, you don't want your tears to trash your eye makeup or your nose to drip during your wedding ceremony. 


Supplies for the great outdoors:  If your wedding is going to be outside, consider the elements. Bring sunscreen and bug spray.


Snacks: You'll probably forget to eat on your wedding day.  You don't want to get light-headed while reciting your wedding vows or dancing the first dance. So pack your favorite granola bar or crackers. Have something you can pop in your mouth that won't stain your clothes or turn your tongue or teeth blue.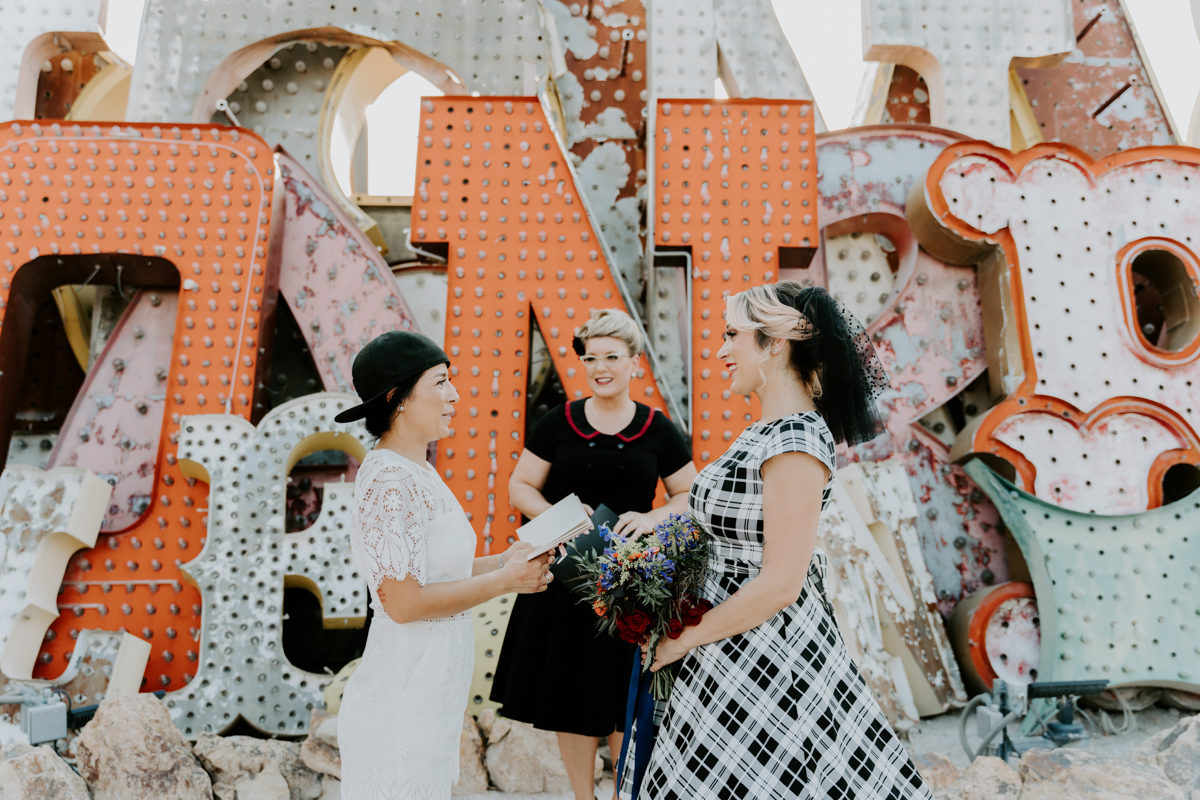 Seriously, the list could go on and on; but you really don't want to overdo it. You don't want your maid of honor lugging around a 20-pound bag of supplies.
These items will cover a lot of the bases for you in case of an emergency, and they'll fit in a smallish bag or purse. Some of these items are perfect to include inside a clutch you can carry down the aisle.
If you don't end up using any of the supplies, you'll be grateful. If you do need something from the emergency kit, you'll also be grateful. Win-win.
Need help planning your micro wedding or elopement? We got you.
Take a look at these Electric Sugar Elopement packages.

McKenzi Taylor
For couples with personality wanting an offbeat, boundary-pushing wedding, McKenzi Taylor is fast-becoming America's go-to elopement and micro-wedding expert. Electric Sugar Elopements barged onto the scene in 2021, with the company drawing on McKenzi's 15+ years as a wedding photographer, 5+ years as a successful wedding coordinator, and standing as a board member for the LV chapter of WIPA. Her 'let's do this differently' attitude to weddings has helped over 700 couples get hitched in style around Las Vegas, San Diego and Black Hills, and has led to her being featured in small and major media outlets, such as the New York Times.