Disclosure: This post may contain affiliate links. Please see our full disclaimer to learn more.
The old fashioned engagement party has seen better days.
What used to be a must for newly engaged couples has lost favor with the masses.
Gone are the days when families came together at the yacht club on the Vineyard to toast each other's good fortune of successfully getting Junior married off to a nice coed they met at the library in Cambridge.
The stuffy overly expensive affair for the elite lost steam as Americans pushed across the plains and conquered the wild west.
But this bastion of the old world is coming back.
Couples looking for any reason to throw a party have discovered the engagement party tradition, which had been mothballed in the cellar for years, and have resurrected it for the new age.
Tossing aside the formality of the occasion has given couples the freedom to celebrate their engagement on their terms.
While the traditional theme for these parties may have been "congratulations ol' boy," now you can make them any theme you want.
Check out our 13 engagement party themes and tips for how to pull them off without a hitch before you get hitched!
Nacho Average Engagement Party
Backyard Bonfire
Burn down the old while celebrating your new engagement, the full-on antithesis of the posh engagement party of the past.
You need a big pile of flammable material, a stock tank full of beers and a couple bags of charcoal for the grill.
Once the fire is raging, crank up the stereo and get shit-faced with your soon-to-be inlaws.Great conversations always start around the fire, so make it count. 
Carnival
If there's anyone who knows how to throw a party, it's the Catholics — Mardi Gras lasts a freaking month and a half, for Christ's sake… And don't get us started on Christmas!
If your engagement party falls during the weeks leading up to Fat Tuesday, then going with a Carnival theme should make more sense than at least a third of the Ten Commandments.
Dessert? King Cake. Party favors? Beads. Drinks? Yes please.
Nacho Average Engagement Party
When it comes to matters of the heart, one should not eff around.
True love? Could be. Soulmates? Maybe. The love of your life? No. We're talking about tortilla chips, melted cheese and layers and layers of meats and veggies.
If you'd like to celebrate the merging of two families, then there's no better way to do so than by reaching across the border and loading up on one of Mexico's greatest gifts to America — NACHOS!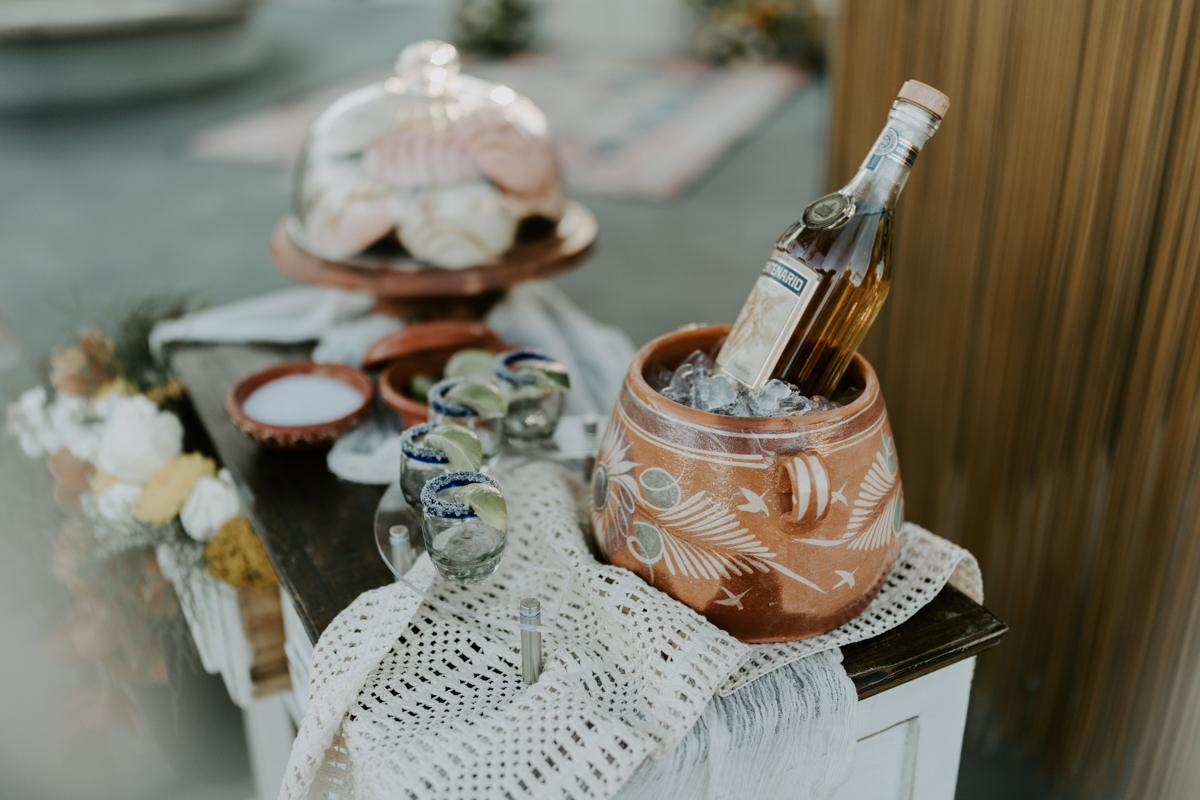 Barcade Takeover
If you're weary of standing around and talking all night, this one's for you. Rent out the local barcade and stand around playing classic video games instead!
Challenge your new brother-in-law to a game of Mortal Kombat. Team up with your SO's cousin for a game of TMNT. Take on your grandmother in a game of NBA Jam.
Once you're married, you've got two joysticks solidly in adulthood, so why not celebrate the demise of your single days with a game of Golden Tee?
Remember, as Bill Simmons the Sports Guy once said,"If you see an unattended 'Golden Tee' at a bar and, within three minutes, you're not a) playing Skins, and b) gambling heavily…well, we can't be friends."
Seems like a pretty legit way to determine who your first born's godfather is going to be.
Game Night
There's nothing parcheesi about a classic game night.
Like the craft beer scene, the board game scene has exploded in popularity in recent years. Game developers are having a moment thanks to GoFundMe, where game makers find like-minded people to play-test and fund the development of new games.
These basement rebels are coming out of the woodwork and sticking it to the man because they no longer have to go through the traditional publishing route to get their game to market.
Head to a dedicated gaming store to find your new favorite. A shop called "Shall We Play?" in Las Vegas even offers games for rent!
Casino Royale
Presumably, you're not gambling with your choice of life partner. The two of you have already chosen to go all-in together.
So why not deal some cards and get a read on your new family? Go full James Bond and size up your new acquaintances while sporting an outfit befitting of a room-stopping accomplice. The drinks should obviously be shaken not stirred.
Unless you're playing against terrorists (insert an in-law joke here) the stakes should be low. And don't let poker be the evening's only game. Bond was known to play a little craps too.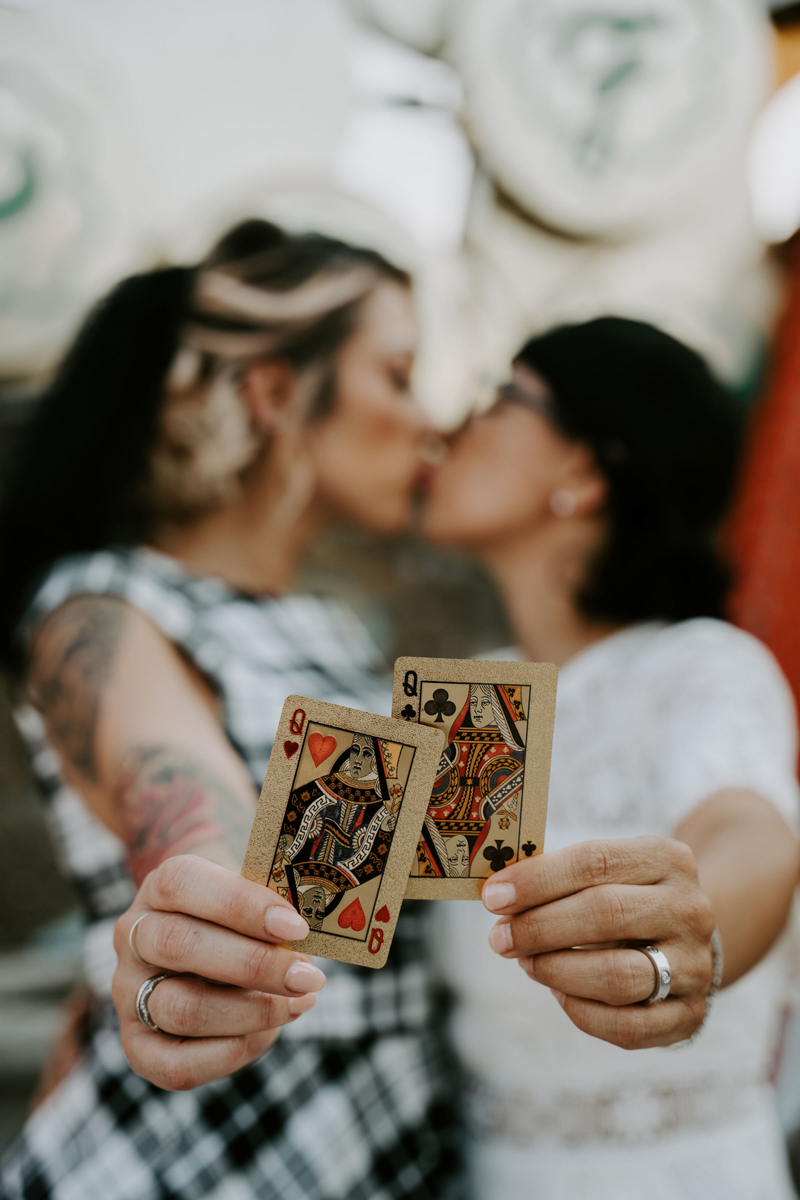 Vineyard Hopping
If you're lucky enough to live near a world-famous wine region like Sonoma, then a Saturday afternoon tasting room crawl is a no-brainer.
Grapes are grown in vineyards just about everywhere, though, and you might be surprised to find a wine trail in your neck of the woods. For example, the Arizona Office of Tourism counts at least 30 wineries in the Grand Canyon state!
Whether you're sipping your way through New York's Finger Lakes, Texas Hill Country or Door County in Wisconsin, make sure to book sober transportation so that no one has to miss out on the fun.
Brews and Bites
Not everyone is a wino — for the rest of us, God created beer. The craft beer scene has never been better.
Trying to keep up with all the breaking beer news is a full-time job. Thankfully there are people like Will Cleveland, beer columnist for the Rochester D&C. He and other great journalists are up to the task and have helped boost the lowly brewmaster to hero status.
When you and your guests get hungry, shareable bites coming out of the kitchens at many new breweries are there to save the day. Breweries, brew pubs and tap rooms make for the perfect casual setting for an engagement party. 
Rock-a-Billy Bash
Well, it's one for money, two for the show, three to get ready now go cat go! A high-energy rock-a-billy party is ideal for nostalgic couples.
Get all dolled up, put the Grease Soundtrack on repeat and open up the dance floor.
There's nothing wrong with a good ol' fashioned sock hop. If it helped your grandparents loosen up on a Friday night, then it's good enough for a far out engagement party.
I can taste the milkshakes and french fries already!
Murder Mystery
As long as we're celebrating such heavy emotions — love, happiness — why not throw in some death too? Investigating a strange murder brings the circle of life…full circle haha.
Track down a murder mystery game kit that coordinates with the number of guests you'll have at your engagement party. This UK company has different kits for any number of players ranging from two all the way up to 30. And with tons of themes which include pirates, wizards, vampires and even Rocky Horror, there's something for everyone!
Better yet, if you live in Vegas or plan to get married here, you could leave the details to the professionals by taking your families to the wildly entertaining Marriage Can Be Murder dinner party at The Orleans Hotel and Casino.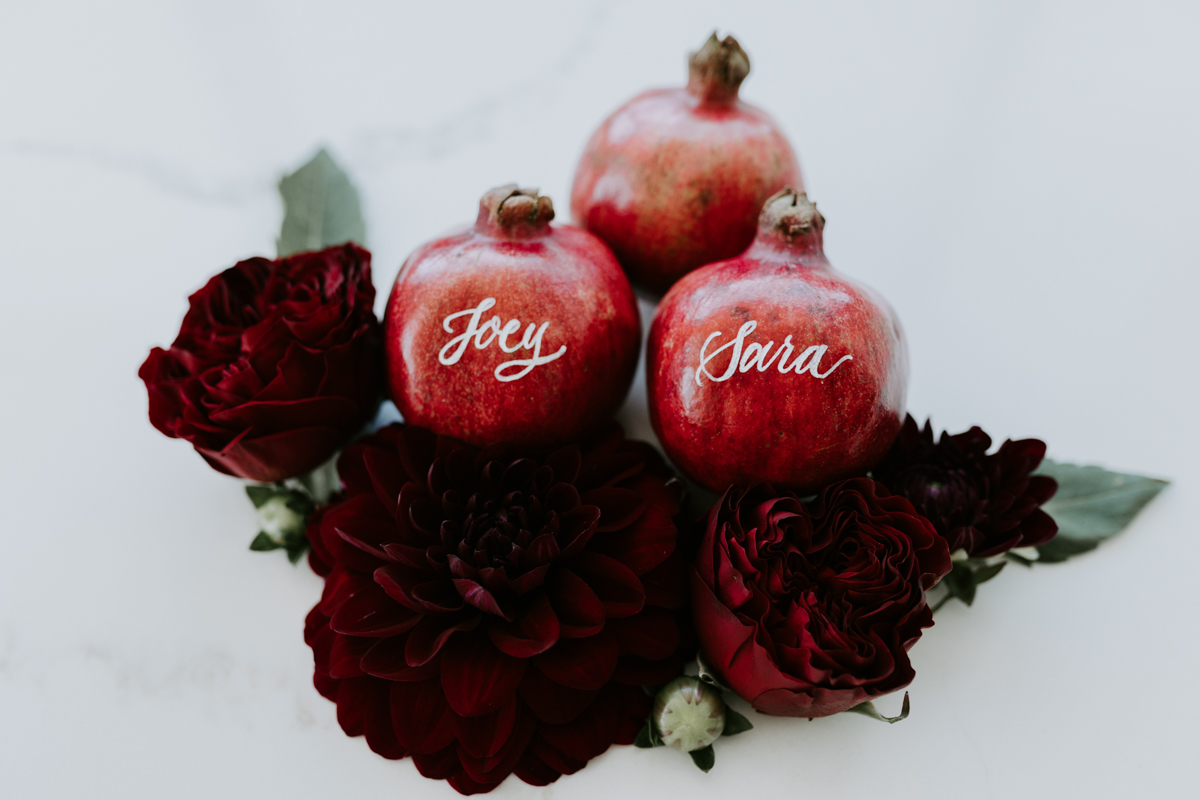 Costume Party
Taking the plunge into marriage can be a bit scary, so why not turn your engagement party into a fun-filled costume party?
If your favorite holiday is Halloween, then consider embracing the spooky season with a wedding-themed zombie party.
If your wedding will be a destination wedding, you could incorporate your destination into the theme.
Getting married in Miami? Make it a Miami Vice costume party.
Coming to Vegas? Break out the showgirl and high roller costumes.
Headed for Hawaii? Throw a luau style costume party.
You're already planning out your costumes and fun photo ops while you read this, aren't you?
Written in the Stars
Get to know your new family by asking them what their signs are. Invite a fortune teller and ask them what's in the stars for the new couple. Use upcycled tarot cards for invitations. Decorate with crystals and twinkly bistro lights.
And, if possible pick a celestially significant date, like during an eclipse or a planetary conjunction. If the stars are aligned, you're sure to have good luck on your wedding day and in your long and happy marriage.
Dark Academia
This might be the closest theme on this list to the stuffy old world traditional engagement party. But acting the part for a night can be fun.
Dark academia is a trendy style that feels one part Oscar Wilde's "The Picture of Dorian Gray," one part The Skulls, half a piece of Good Will Hunting, three shakes of The Theory of Everything and two scoops of Cruel Intentions.
For a full breakdown of the Dark Academia style party, check out our recent blog on throwing a dark academia style wedding.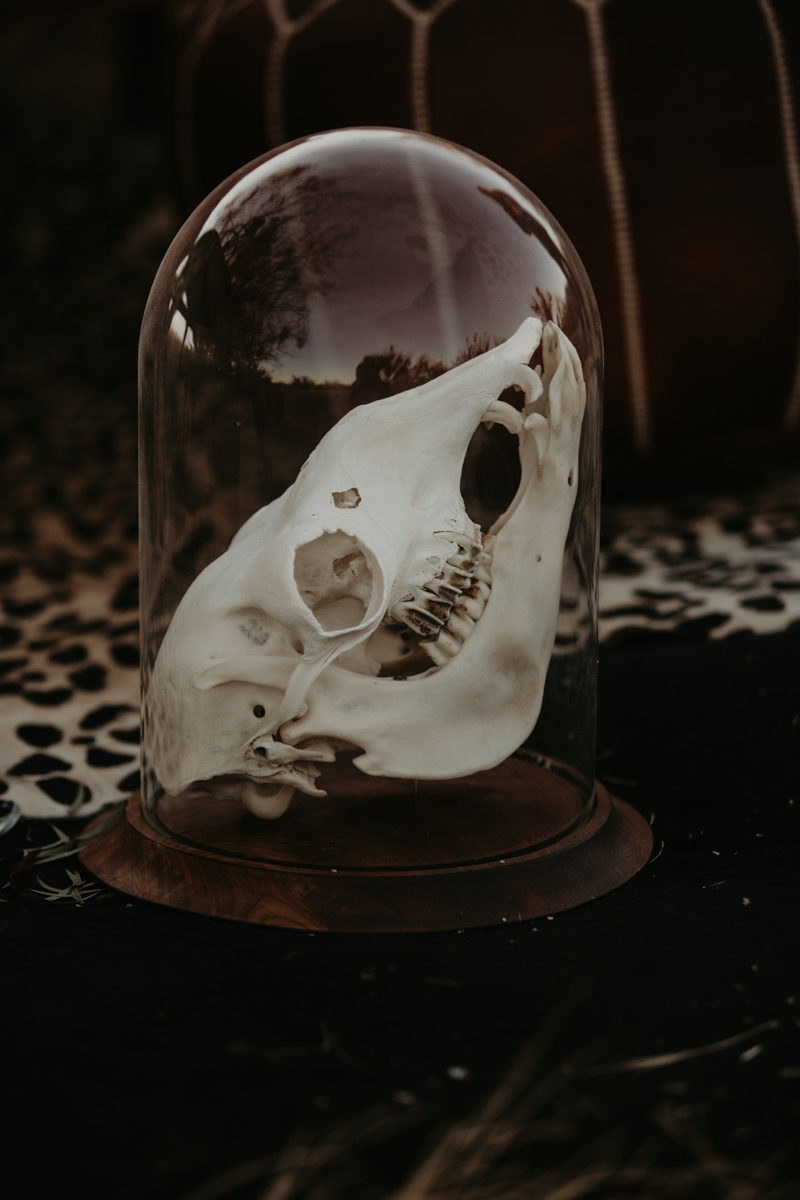 Your modern engagement party doesn't have to follow boring old norms. Choose from one of these great engagement party themes and you'll have a night to remember, even if you can't remember all the names of your fiance's cousins. 
And if you're looking for game ideas to make sure your party doesn't suck, I've got you covered.

McKenzi Taylor
For couples with personality wanting an offbeat, boundary-pushing wedding, McKenzi Taylor is fast-becoming America's go-to elopement and micro-wedding expert. Electric Sugar Elopements barged onto the scene in 2021, with the company drawing on McKenzi's 15+ years as a wedding photographer, 5+ years as a successful wedding coordinator, and standing as a board member for the LV chapter of WIPA. Her 'let's do this differently' attitude to weddings has helped over 700 couples get hitched in style around Las Vegas, San Diego and Black Hills, and has led to her being featured in small and major media outlets, such as the New York Times.