Disclosure: This post may contain affiliate links. Please see our full disclaimer to learn more.
When most people think of wedding invitations, they think of these like big packets of calligraphy and lace — and that's cool, but it's not for everyone.
Usually wedding invitations are for large ceremonies where everyone is coming, so if you're planning to run off and elope, wedding invitations can seem pretty unnecessary.
They can be, but they can also serve a couple of purposes beyond simply inviting guests to a ceremony.
Here's the whole deal with wedding invitations including some examples of private wedding ceremony invitation wording.
Is It Okay to Have a Private Wedding Ceremony?
Before we get into invitations, we want to address the elephant in the room.
Many couples feel guilty if they don't invite everyone to their ceremony. But it's more than okay to have a private ceremony! Don't let others make you feel like shit if you don't do what they want.
Whether you both simply want the experience of an intimate ceremony or maybe the people around you are jerks about your relationship, there are so many reasons couples choose to elope.
Frankly, those reasons aren't anyone's damn business but your own.
No matter why you are choosing to have a private ceremony, you have a right to celebrate your love. Period.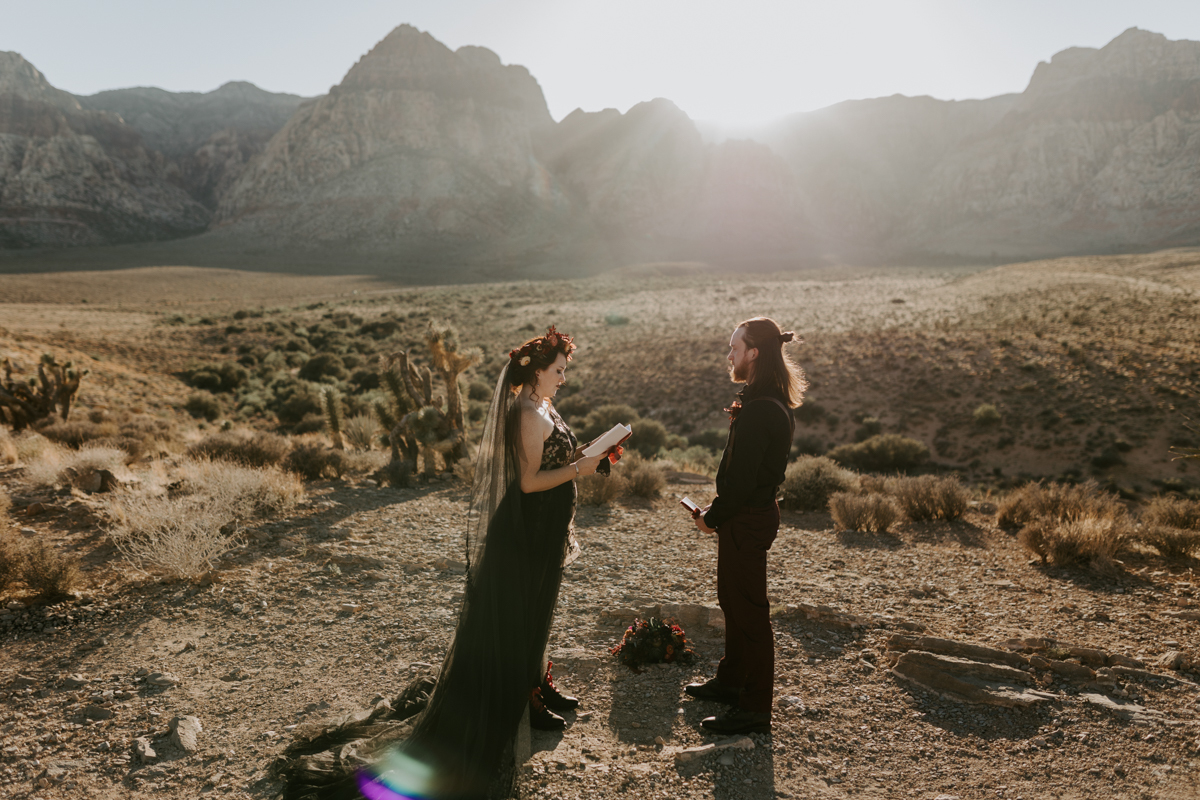 So How Do You Word a Wedding Invitation for a Private Ceremony?
Just because you want to keep your ceremony private doesn't mean you can't still send out invitations.
Invitations can be a great way to include your loved ones without them coming.
You can include them in spirit with an invitation or simply use the invitation to announce your wedding ceremony.
Here are some examples of private wedding ceremony invitation wording and the types of invitations you can send:
Formal Invitation to the Ceremony:
"The honor of your presence is requested at the marriage of
(Name) & (Name)
(Day), (Date) (Time)
At (Location)
Kindly RSVP by (Date) to (Contact)"
Informal Invitation to the Ceremony:
"Come for the cake!
Stay for the vows!
(Name) and (Name) are tying the knot!
(Day), (Date) (Time)
At (Location).
Let's eat, drink and be married!
RSVP to (Contact) by (Date) and don't forget your dancing shoes!"
Elopement Announcement:
"We did it! We eloped!
On (Date) in a private ceremony, we made our love official.
Although we decided to celebrate our love in a small, intimate ceremony, please know you were in our hearts as we exchanged our vows."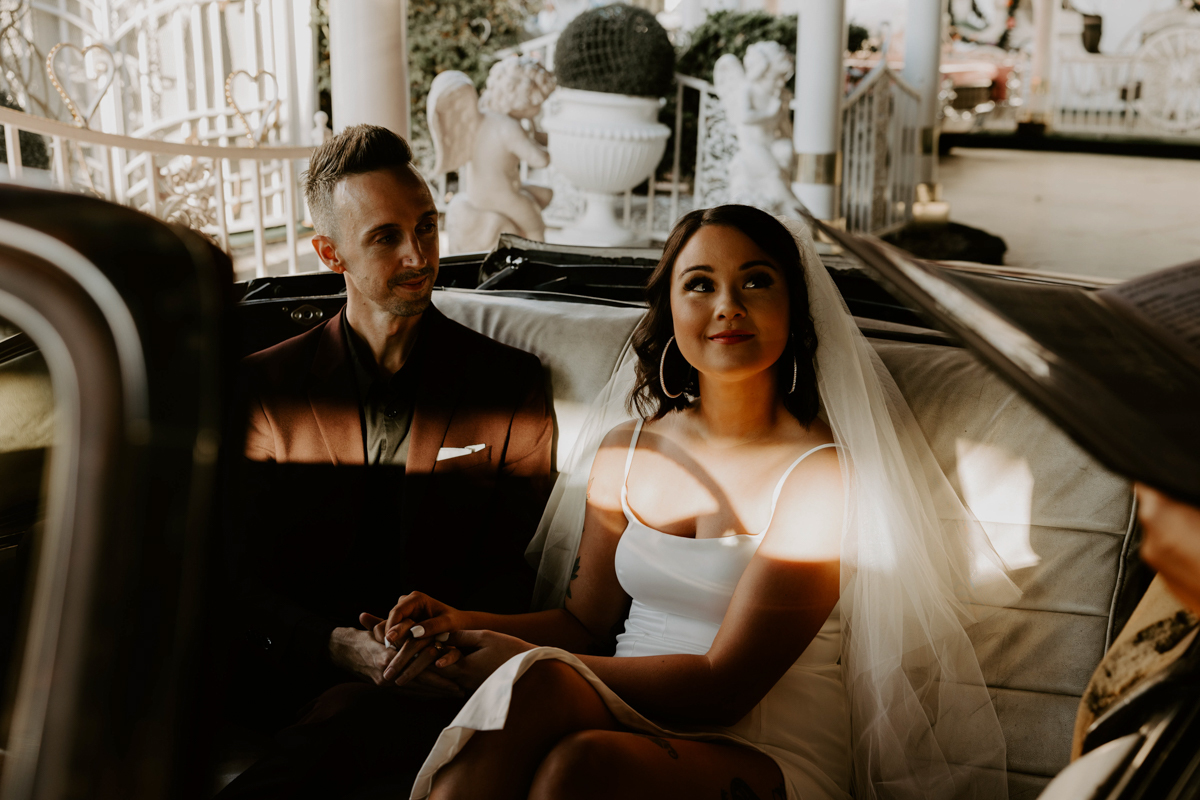 What to Include in Your Wedding Invitations
No matter what type of invitation, there's some standard stuff that will always be included:
● Your names
● Date and time of the ceremony
● The location name and address
● How and when to RSVP
You can go a little extra, if you want, by adding:
● Your wedding registry
● An RSVP card
● A picture of you together looking fit
● Details about the wedding like the dress code or theme
● Dinner card with food options
● Directions to the venue
● A schedule of events
● Response card
You can do the most with invitations or just keep them super simple.
It all depends on what you and your partner want.
We had a couple once who just sent everyone a Polaroid that had "we got married" written on it in Sharpie.
There are no rules.
How Do You Invite Guests to Only Your Reception?
A lot of our couples elope and then go home and throw a big ass party.
Know that you don't have to invite guests to both your wedding and reception; you can just invite them to just one or the other. It's your celebration.
Do what you want. Here is an example of the wording of a reception-only invite that will make this easy for you:
"With great love and joy,
(Name) and (Name) invite you to a reception to celebrate their marriage
Please join us for dinner, cocktails and dancing.
At (Location)
(Day), (Date) (Time)
RSVP to (Contact) by (Date)"
Haven't planned your reception yet?

Check out our helpful guide: Marry Now, Party Later With A Post-Elopement Party.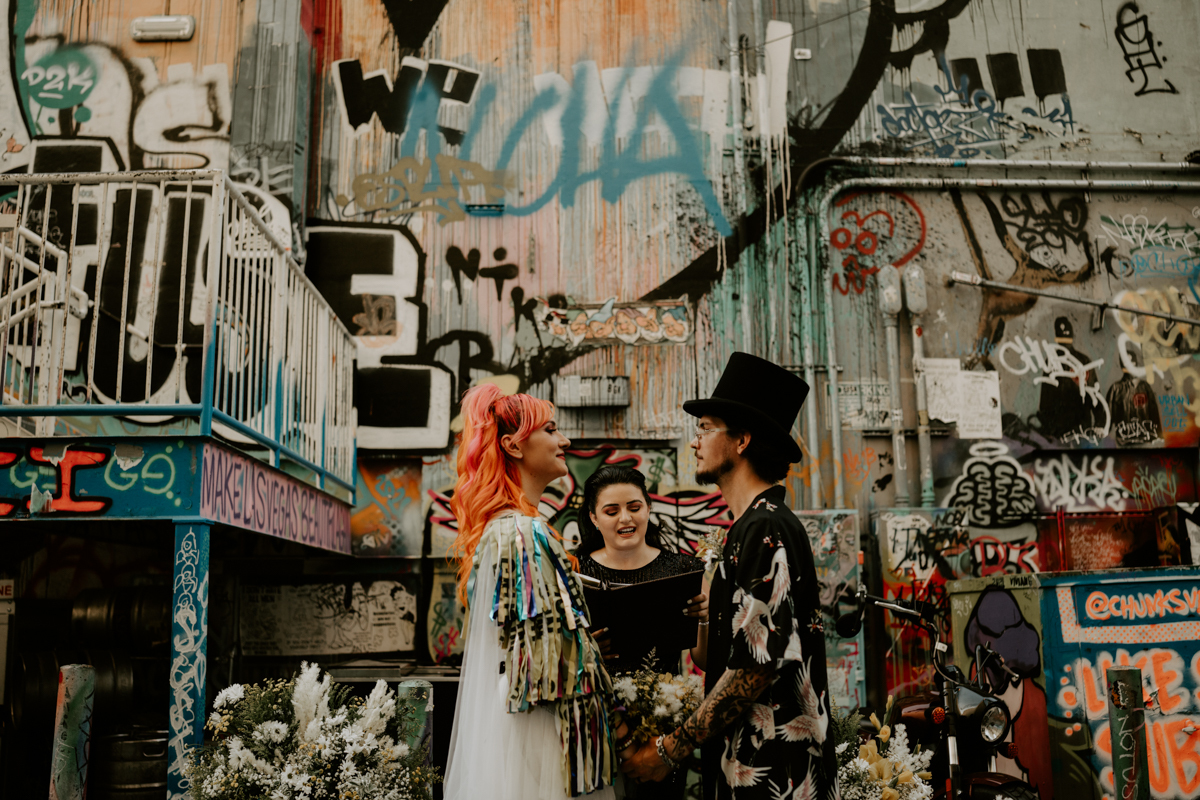 How the Hell Do You Politely Say "No Extra Guests"?
A lot of people don't want a bunch of random strangers to be present on their most important day.
To avoid this awkward situation, you can make this boundary very clear with your private wedding ceremony invitation wording by stating something to the effect of:
"Due to the strict capacity limit of our venue, we unfortunately cannot include extra guests. We appreciate your understanding."
If you preemptively tell them no, in most cases you won't have to deal with the awkward conversation.
When Should You Send Invitations So People Can Actually Come?
Traditionally, the parents of the couple would send out invitations.
However, most couples now send them out themselves. We're obviously not into traditionalism, but some of these etiquette rules are based more on logic than outdated manners.
For example, etiquette states that you send your wedding invitations out at least 6–8 weeks before your wedding if you are marrying in your local area.
If you are having a destination wedding, etiquette states that you should send them out at least 12 weeks (or 3 months) beforehand.
Just keep in mind, giving your guests more notice makes it easier for them to attend.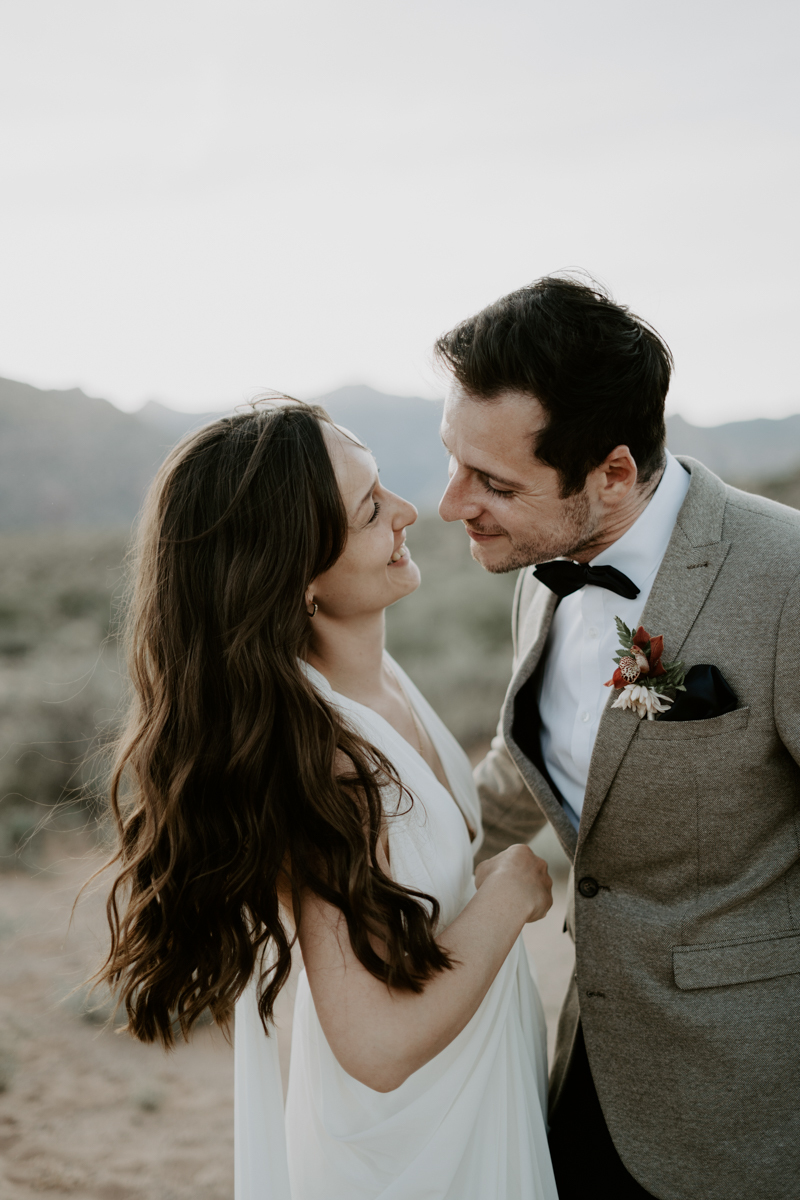 No matter what your wedding plans are, invitations can be easily tailored to your needs. If you have any questions about private wedding ceremony invitation wording, holler. Our team at Electric Sugar Elopements is here to help make your wedding day cool and stress-free. We can help you figure all this shit out so you and your partner can just chill and enjoy your elopement.

McKenzi Taylor
For couples with personality wanting an offbeat, boundary-pushing wedding, McKenzi Taylor is fast-becoming America's go-to elopement and micro-wedding expert. Electric Sugar Elopements barged onto the scene in 2021, with the company drawing on McKenzi's 15+ years as a wedding photographer, 5+ years as a successful wedding coordinator, and standing as a board member for the LV chapter of WIPA. Her 'let's do this differently' attitude to weddings has helped over 700 couples get hitched in style around Las Vegas, San Diego and Black Hills, and has led to her being featured in small and major media outlets, such as the New York Times.