Disclosure: This post may contain affiliate links. Please see our full disclaimer to learn more.
There are plenty of reasons why modern couples are opting for elopement over a big traditional wedding.
First off, the average cost of a wedding in the United States was around $22,000 in 2021, a far cry from squirreling away a bit of cash here and there throughout your engagement.
An elopement, though? You won't need to go broke to make it official.
But whether you're going the elopement route or you're doing a bespoke micro-wedding elopement hybrid, the real question here is this: what is a good budget for a wedding?
Hand-picked content: How Much Does an Elopement Wedding Cost?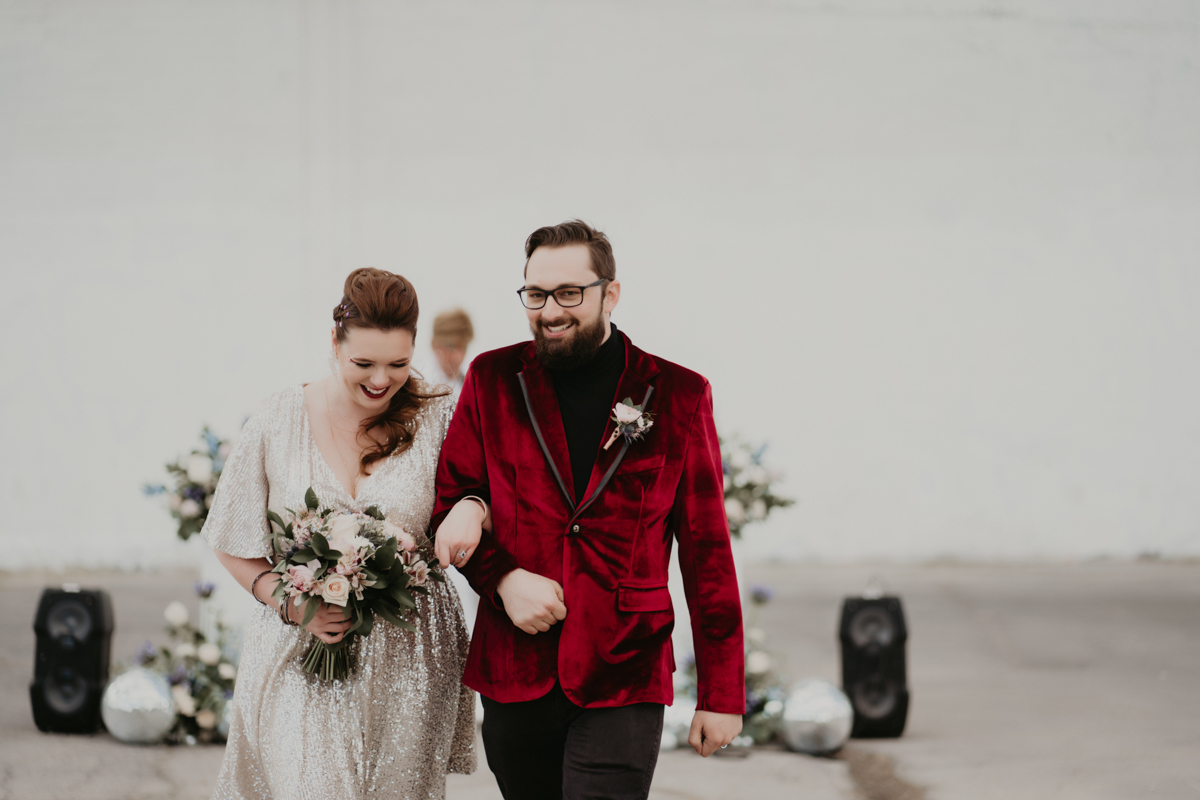 Think About What You Want To Do
The very first step in wedding planning, even before you put pen to paper on anything budget-wise, is picturing your wedding day.
Ask yourself these questions:
Who is on our guest list?
What should our wedding invitations look like?
What sort of venues fit our vibe?
What decor do we imagine?
Do we see ourselves partying 'til dawn at the wedding reception?
What's our wedding style?
Do we want a small wedding or something bigger?
Planning a wedding should be fun, and this brainstorming session should be too!
Sit down with your partner and spitball. Have fun with each other, flesh out what your dream wedding looks like and gather some ideas you can use for the budget breakdown a little later on.
Figure Out What You've Got
You have what you want in mind — now how does that match up to what you've got?
Maybe you have family helping out by pitching up a few bucks here and there, maybe you've already started saving or maybe you're planning to start saving now because you want to keep it small anyway.
You might not stick to this exact budget all throughout the planning process, but it sure gives you a good place to start.
What is a good budget for a wedding? Honestly, it's whatever you've got because the people make the party.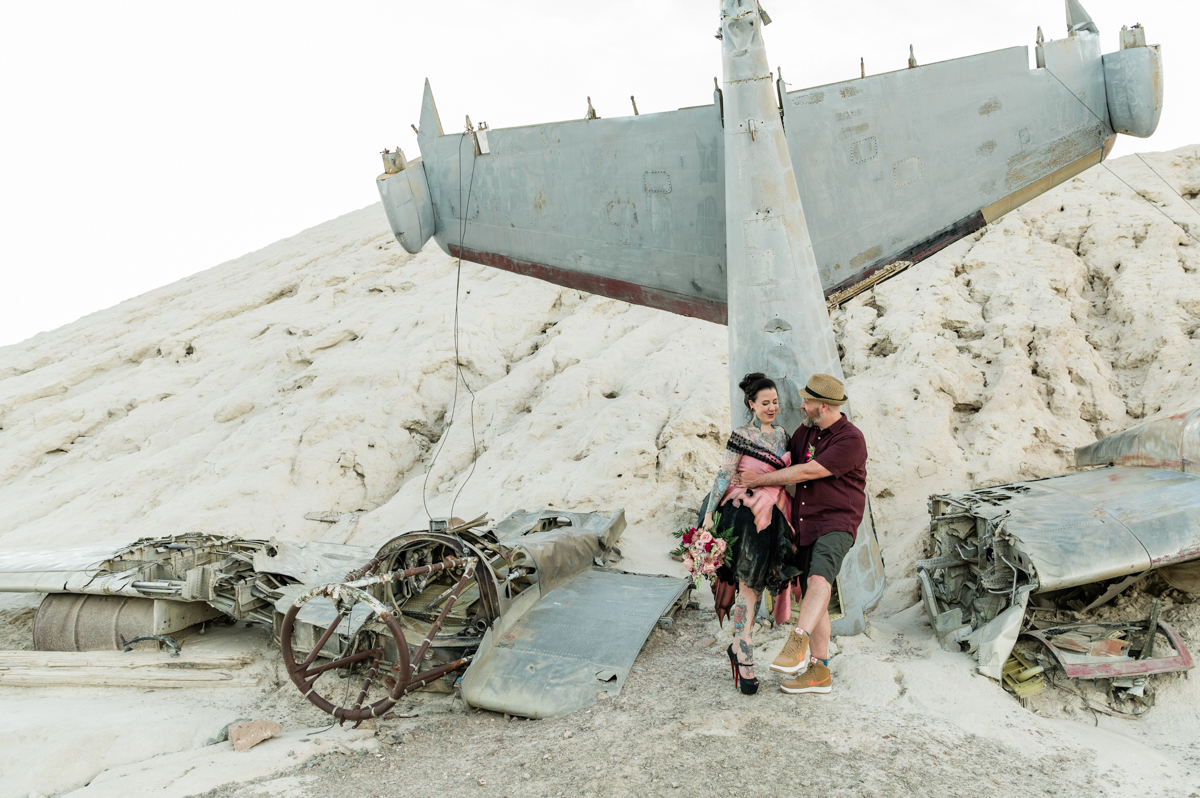 Research, Research, Research
So, you have your perfect wedding all mapped out, you have a starting budget number and you have your list of absolute musts to make your day the best wedding ever.
That means now it's time to do some research. Your dream wedding essentials should be first, and this likely includes:
Venue
Photography
Outfits
Florals
Officiant
License
Invitations
Your absolute-musts guest list
While you're in the research part of the process, you might find that some adjustments have to be made, and that's okay!
Venue
Your venue is likely to be your biggest expense, so start here first. Doing something cool and intimate is a great way to nail down an awesome spot without making yourself "venue poor."
Doing something cool at the Midcentury Manor with 10 of your faves is going to be way more affordable than figuring out how to accommodate 100 guests.
For a big, traditional wedding, the venue alone can run you $5,000 or more, while an elopement can be as little as a few hundred bucks.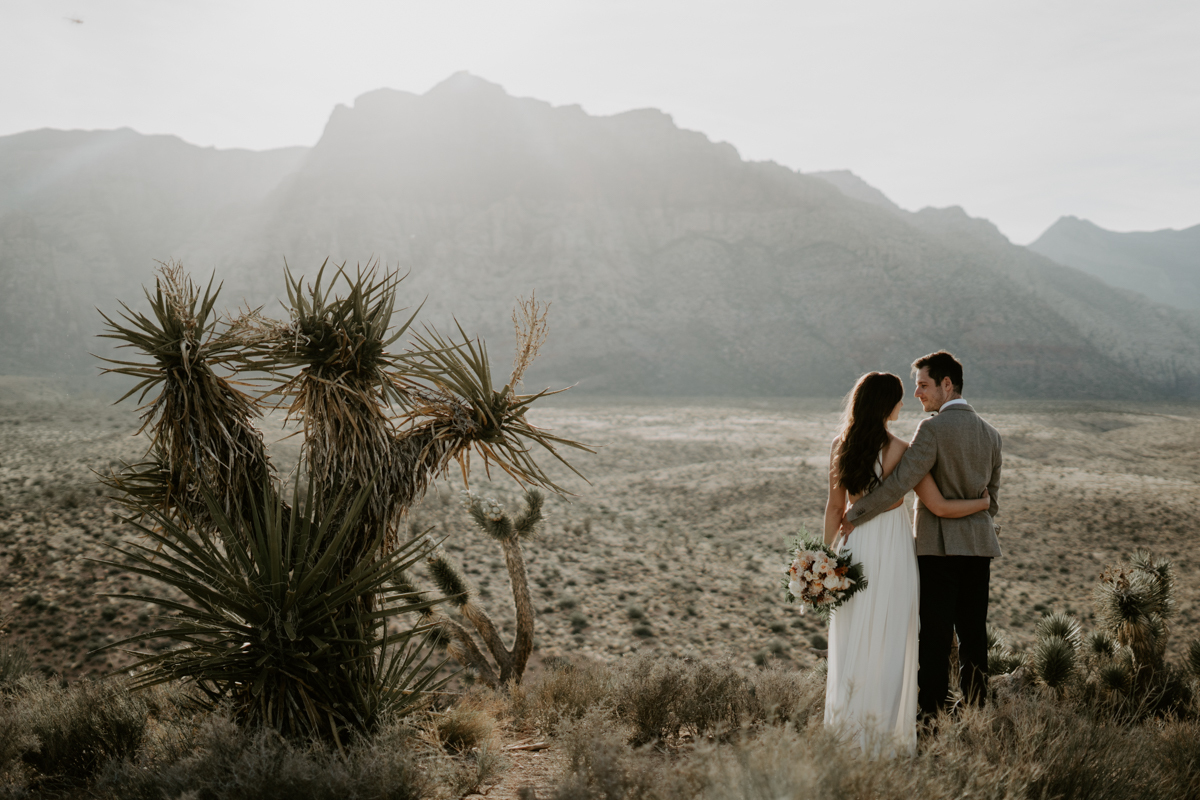 Photography
Next to your venue, you'll have the photographer as your second biggest expense.
They're in charge of capturing the day, so if you're going to splurge, you're going to 100% want to do it here.
The average cost of an experienced photographer for an elopement is around $2,000.
If you're keeping a tight guest list, invitations won't be breaking your bank. The average wedding invitation will be about $3–8 apiece, so for a 10-guest elopement, you're looking at around $30–80.

Outfits
There's a ton of wiggle-room here.
You can get a vintage outfit at a thrift shop for pennies on the dollar, you can go with something simple from a department store, you can even rent.
If you're going the traditional route with your attire, the average cost of a wedding dress in 2022 is around $1,800, while the average cost of a suit rental is about $135.
Florals
For florals, there's a ton of budget space here. The average bouquet is around $60 on the lower end of the scale, while a boutonniere can be as low as $15, but definitely consider some alternatives to the basic floral bouquet that may fit your aesthetic even better.
Officiant & License
Researching venues and attire is a fun part, but the priorities mean factoring in some of the not-as-fun stuff, too.
An officiant will run you about $100, and a marriage license in Las Vegas, for example, will be about the same at $102.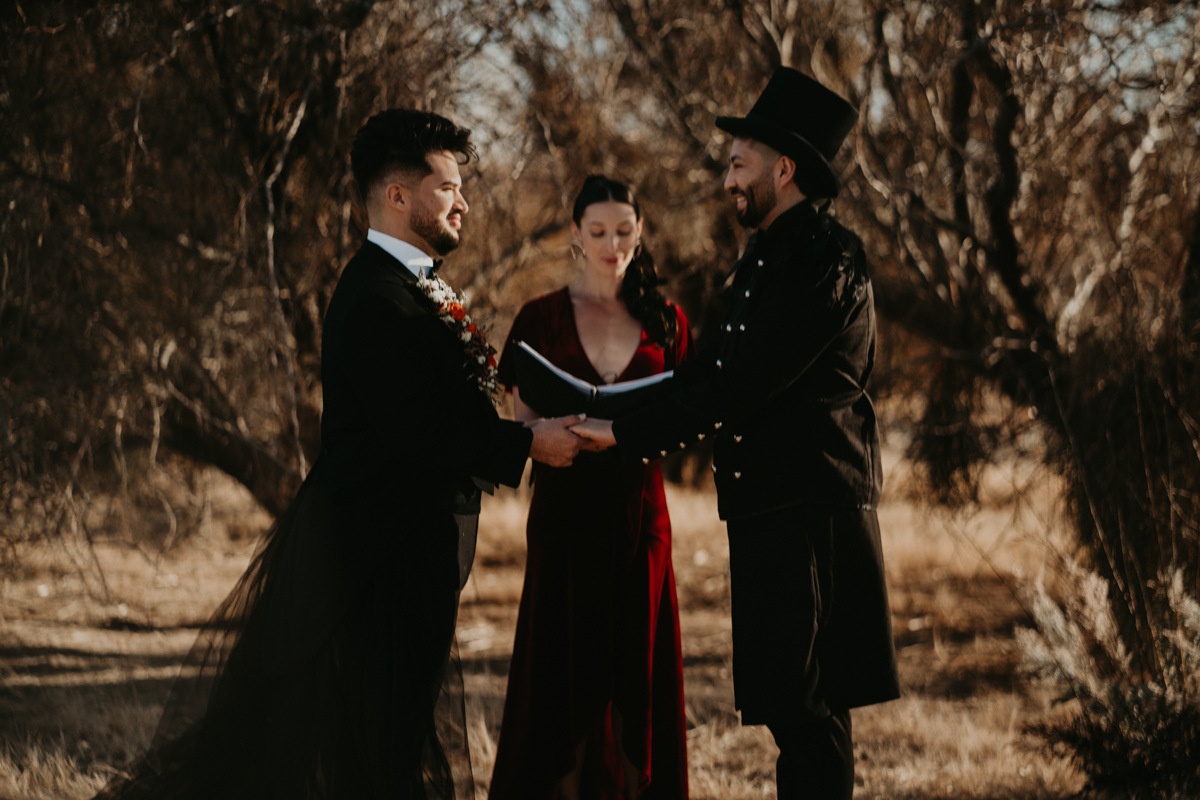 The Extras
After you have your musts taken care of, now you can get extra with all those extras.
Maybe you want to ride in like the main characters you are by renting a classic car, or dance the night away at your reception without worrying about closing time.
Maybe you want to set those vibes right with a live musician or throw a goth wedding to die for. After you get the important stuff out of the way, it's playtime for all those fun extras.
An elopement package makes easy work of figuring all this stuff out.
Our Electric Sugar Elopements budget planner for elopements breaks down what you get from our Vegas elopement packages.
Electric Sugar Elopement packages have all of the essentials. If your dream consists of a killer destination elopement in Sin City, let us give you a hand.

McKenzi Taylor
For couples with personality wanting an offbeat, boundary-pushing wedding, McKenzi Taylor is fast-becoming America's go-to elopement and micro-wedding expert. Electric Sugar Elopements barged onto the scene in 2021, with the company drawing on McKenzi's 15+ years as a wedding photographer, 5+ years as a successful wedding coordinator, and standing as a board member for the LV chapter of WIPA. Her 'let's do this differently' attitude to weddings has helped over 700 couples get hitched in style around Las Vegas, San Diego and Black Hills, and has led to her being featured in small and major media outlets, such as the New York Times.