Disclosure: This post may contain affiliate links. Please see our full disclaimer to learn more.
Deciding to elope removes a whole lot of stress from your wedding day. But it doesn't eliminate the need to make decisions. In fact, many of the decisions are the same as you'd have to make for a traditional wedding.
If you're looking for elopement tips, it's likely that you've already chosen to elope and have the answer to your "Why." But the rest of the "Ws" still require some thought.
Who?
Who will you invite, if anyone? Who will you need to help you pull it off? Who will perform the ceremony? Who will be your photographer? Who will be your witness?
Where?
Where will the elopement take place? Will it be a destination? Where will you stay? Where will the ceremony be? Do you have a venue in mind?
When?
When will you do it? Will it be part of another trip? Would you like to do it during the Formula One Grand Prix or the National Finals Rodeo in Vegas? Which season do you have in mind?
What?
What will you wear? What do you do after the ceremony? What will you do with the money you saved by eloping?
These are all legit questions and this blog is written to help you answer them.
We've got tips for how to get the most out of your elopement.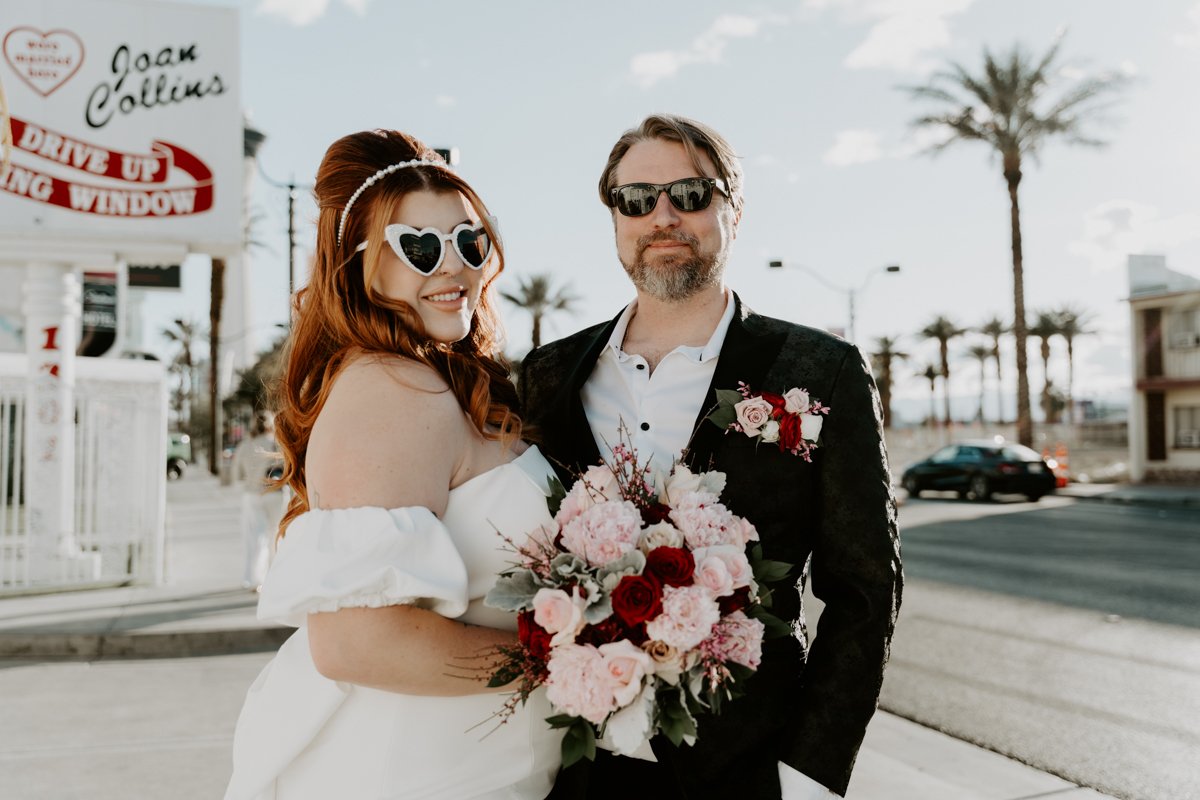 People
Elopements and micro weddings are small events by design. The size of the guest list shrinks dramatically, maybe all the way to zero. If you do decide to have your closest friends or family join you, then how do you decide who makes the cut?
Tip 1
We suggest you start with our handy flowchart to narrow it down. For those of you who choose to make it just the two of you, you can feel good knowing you're not alone, and that there are some major benefits.
At the bare minimum, you do need a couple people to be there to help you out with your elopement. Check your local laws, but we can tell you that in Nevada's Clark County you'll need an officiant and a witness. Luckily most chapels can provide a warm body to act as a witness.
Tip 2
Choose an elopement option that includes these people in the ceremony offerings. Our wedding packages give you both an officiant and a witness — in fact, the witness is actually a fabulous photographer!
Are you adding florals, desert, champagne, videography or additional decorations to your elopement ceremony? You'll need vendors — and let's not forget, vendors are people too. 
Tip 3
If you don't want to deal with these people yourself, let a wedding organizer help you out. They know how to speak the vendor's language. Having someone turning the knobs behind the scenes for you makes things exponentially easier.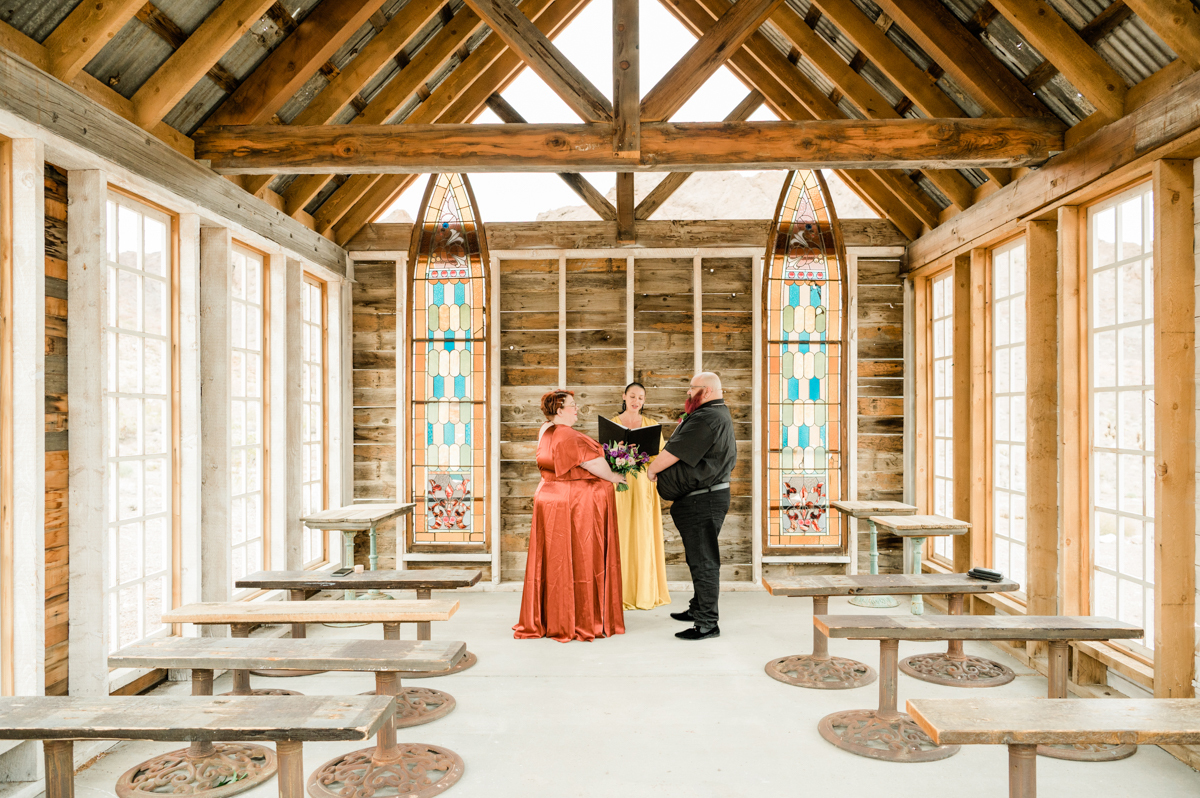 Places
Are you staying in your hometown and just dashing off to the local court house? Or are you taking the plunge on a trip to Vegas?
If you're keeping it simple at home, then you may already have a favorite spot in mind. You might want to get romantic by returning to the place you went on your first date. Or perhaps there's a place you've always dreamed of going.
The whole point is you don't have to confine yourself to a church ceremony and a reception at the Elks lodge like your grandparents. Pick out something fun, interesting, and enjoyable that makes the two of you happy.
Tip 4
Make two dreams come true at once and get married at a wishlist destination. Can you say Vegas?
For nearly 100 years couples have eloped to Las Vegas. Thanks to lenient divorce and marriage laws enacted in the 1930s to attract tourists, thousands of couples tie the knot in Vegas every year. As a result it's become the wedding capital of the world. Since the beginning, Clark County has made it easy to make it official. And so has the tourism industry itself.
Tip 5
Take advantage of the ease of an elopement in Vegas thanks to thousands of cheap hotel rooms, one of the busiest airports in the country and the chance of rain on your wedding day being close to nil!
Once you decide to join the masses who elope to Vegas, you still need to pick a venue. The good news is we've got all kinds. Our venues range from gritty, mural-filled downtown alleys and vintage Vegas hotels to rustic canyons and desert vistas. Did you know that you can even get married at the Punk Rock Museum?!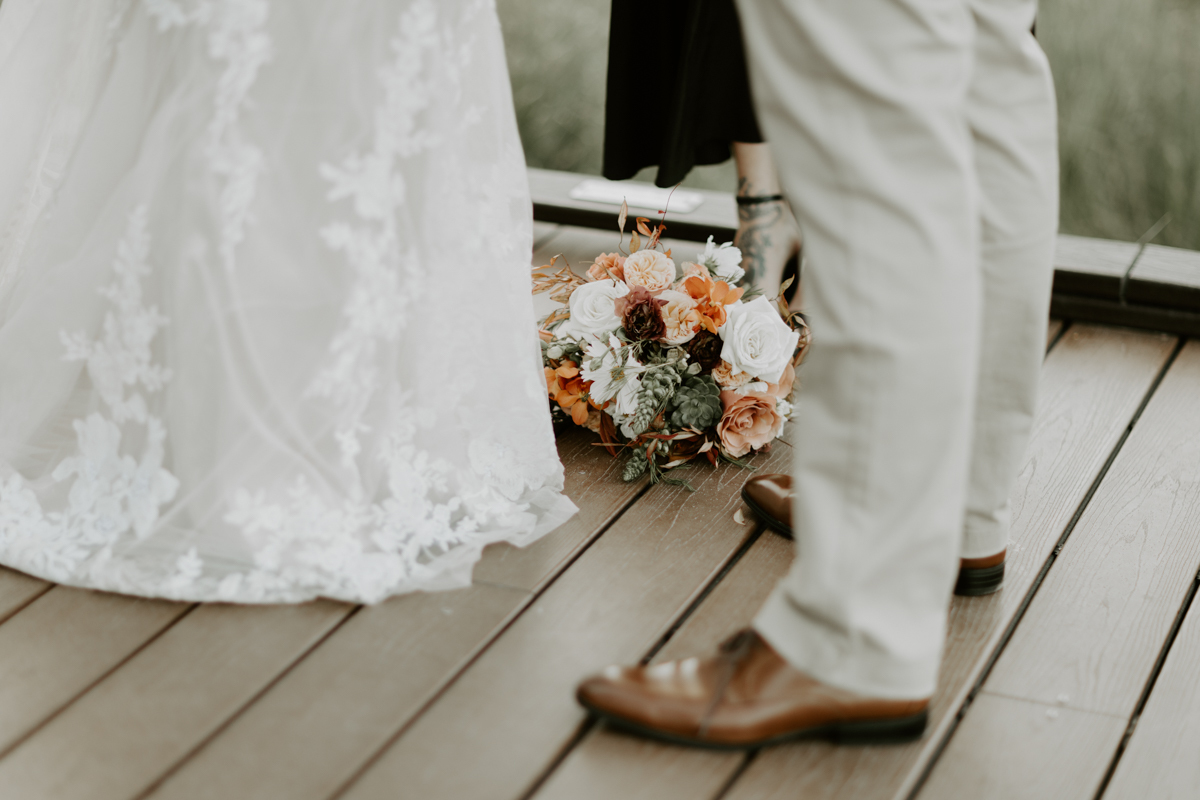 Things
Some parts of the traditional wedding do transfer over well to an elopement. The elements that bring joy to a large group will still bring joy even if it's just the two of you. Music, decorations, photographs to remember the day, great food… especially the great food.
Music
Nowadays pretty much everyone has dozens of songs on their smartphone and a bluetooth speaker that will rock the block. The smaller your elopement the easier this is. Obvs a bigger group requires a bigger blaster. If instead of a phone and bluetooth you decide to go old school with a mixtape and a boom box, just remember to pack enough D-cells.
Tip 6
Pick out a short play list of tunes to use and you'll save a boatload on a band or DJ.
Decorations
Decorations don't have to be over the top to be impressive. Oftentimes less is more. And in the case of elopements a few hand-picked pieces can give you all the pop you need. A minimalist theme for your wedding could even save you big bucks. For example, when choosing a venue look for a spot that describes itself as a blank canvas, and then do more to leave it as a blank canvas than to go nuts decorating it.
Tip 7
Set your focus on importance, instead of conquering every last detail. Bring in a handful of representative details that allow you to focus on each other rather than the decorative adornments.
Photos
If there's one way to share the elopement with family and friends later, after they were excluded, it's the photographs. So, make sure you get a good one.
Tip 8
One place you don't want to skimp is with hiring a photographer.
You'll be saving money on many other aspects of your wedding by eloping. The photography is a good place to re-allocate it.
When you book an Electric Sugar Elopements wedding package, one of the best attributes is the photography. Our signature images are magazine-worthy and will capture you at your best on the happiest day of your life. We work hard to produce photos that would fit right in on the pages of your favorite periodical.
Entertainment
Tip 9
Come to Vegas! The entertainment capital of the world is a no brainer.
You know Vegas is the entertainment capital of the world, right? If you're hard up to find something fun to do in Sin City, it's time to check your pulse.
One of the most on-theme entertainment options is Marriage Can be Murder. You'll laugh, you'll cry and you might be sitting at the same dinner table as the murderer.
Our sister brand, Cactus Collective Weddings has put together a great blog about what to do in Vegas after you say "I do." There you'll find our best recommendations for helicopter rides, supercar driving experiences, flying a stunt plane and ziplining! If high octane adrenaline pumping activities aren't your thing, there are also suggestions for the best spas and other ways to unwind and relax.
Everyone knows there's no shortage of concerts, comedy acts, magic shows and other theatrical productions in Vegas. If you'd prefer to be part of the show, grab the mic at Rock Star Karaoke, don a headdress at the Las Vegas Showgirl Experience or go behind the curtain at a Cirque du Soleil show.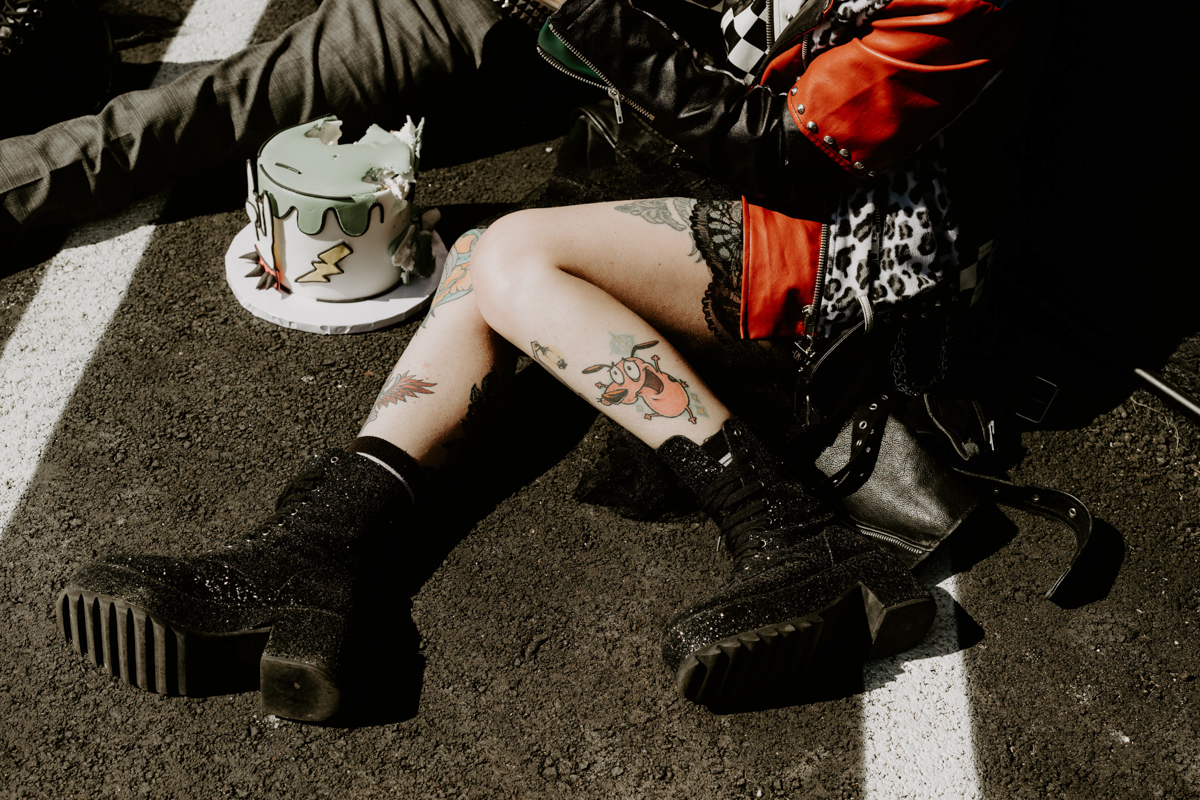 You Do You
Like twinkling lights on the Vegas Strip, there are a million ways to pull off an elopement.
Tip 10
The most important elopement tip we can give you is to make it your own.
Elopements work so well for couples who break the mold because you don't have to bend to what someone else wants it to be.
We're giving you permission to blow off your mother in-law and screen your sister's calls if that's the best way to make your wedding day perfect for you. Trust us, you can do it. And if you need a little help, get in touch with Electric Sugar Elopements today.
Frequently Asked Questions
Do you walk down the aisle when you elope?

While not all elopements have aisles, there's no reason you cannot arrive to your all-time favorite song or walk down a designated aisle.
Do people get us gifts if we elope?

It's absolutely acceptable to do so. No matter the reason for an elopement, cash gifts are always appreciated and are a great fall-back if you aren't sure what to get.
What are the consequences of eloping?

Your relationships are important to you, and sadly, some of those relationships may be strained by your choice to elope. Friends may be jealous that you have chosen such a stellar way to get married, while some family may be upset that they didn't make the tiny guest list.
WE'RE HERE TO HELP YOU GET THE PLANNING STARTED!

McKenzi Taylor
For couples with personality wanting an offbeat, boundary-pushing wedding, McKenzi Taylor is fast-becoming America's go-to elopement and micro-wedding expert. Electric Sugar Elopements barged onto the scene in 2021, with the company drawing on McKenzi's 15+ years as a wedding photographer, 5+ years as a successful wedding coordinator, and standing as a board member for the LV chapter of WIPA. Her 'let's do this differently' attitude to weddings has helped over 700 couples get hitched in style around Las Vegas, San Diego and Black Hills, and has led to her being featured in small and major media outlets, such as the New York Times.