Disclosure: This post may contain affiliate links. Please see our full disclaimer to learn more.
"Will you marry me?" was only the first of many questions that will come your way once you decide to get married.
Once you've said "yes" to the proposal, the two of you will now face a long list of questions when preparing for and holding your wedding.
Some of them are more easily answered than others. The who, what, when, where and how of it all will come together with good planning. (Have you considered getting some help?)
But some questions are much harder to prepare for and pop up unexpectedly. We'll offer suggestions for what to think about if a close family member or good friend becomes ill and won't be able to rally in time for your special day.
Should You Go Forward with the Scheduled Date?
Sometimes there's nothing you can do. They'll be sorely missed, but the show must go on.
When would this be the case?
Is it a destination event that was planned months or years in advance and would be impossible to reschedule? Sometimes you've set too many things in motion to be able to slam on the brakes, and it's the future or bust.
Is there a way to include them in pre- or post-wedding day events that might be just as meaningful? How can you make their presence or attendance as close to actually being there as possible?
Maybe a wedding telegram won't be sufficient, but you can set up a live stream or virtual access for them.
Is it an option to have two or three wedding ceremonies? Perhaps you can have a do-over in a second more private ceremony in which they can attend?
If sharing your special day with this person is important enough, you'll find a way to make it happen. Maybe consider renewing your vows later on with them at your side!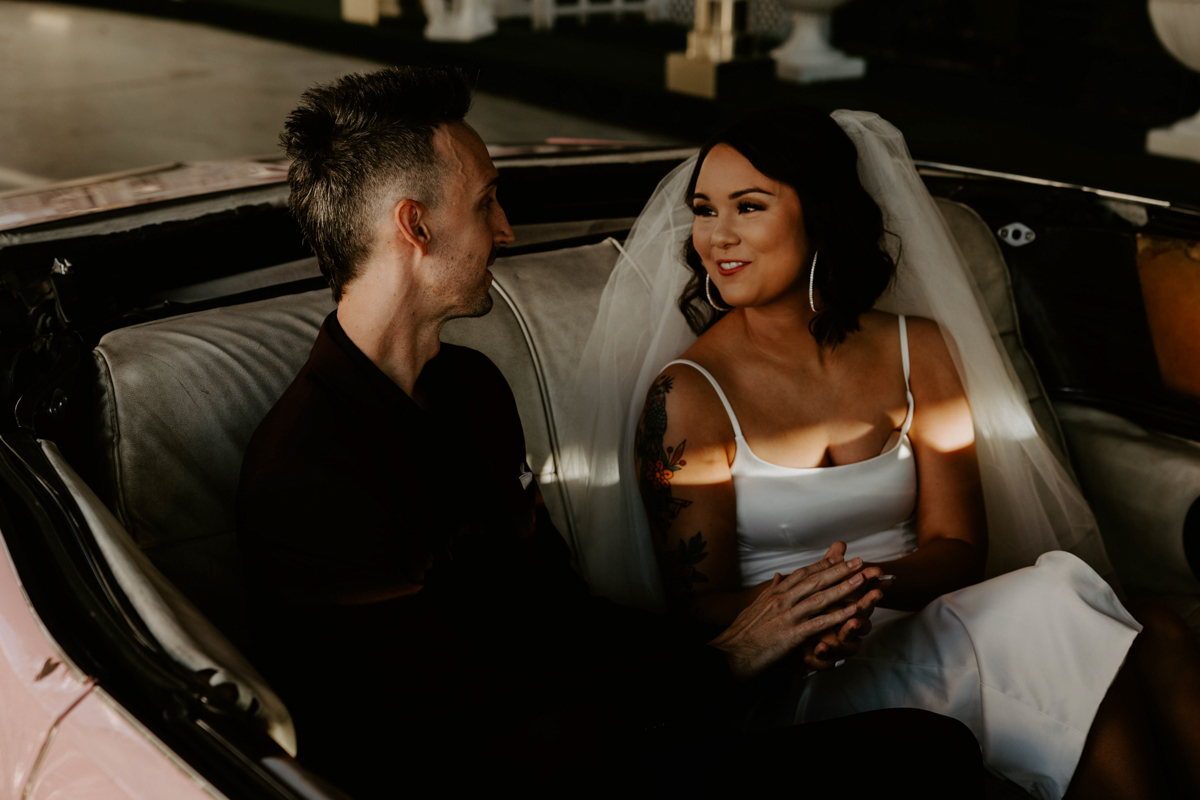 Should You Move the Date Up?
If your VIP is facing some serious health problems down the road that would prohibit them from being there on your future wedding date, maybe moving the date earlier is an option. Is there a way to expedite your planning timeline and pull off your wedding pronto?
You never know, maybe your venue just had an earlier date open up due to a cancellation or more availability coming on line? It doesn't hurt to ask.
What about getting married with your loved one in attendance at the courthouse right now, and then going forward with your big plans later?
Has their illness landed them in the hospital? What about contacting the in-house chaplain and saying,"I do," at the special patient's bedside?
Moving the date up might solve your problem and will totally make your family member feel loved.
Should You Postpone Until a Later Date?
Is their condition temporary or permanent? If it's temporary, you should decide if postponing until later is the right call to make.
If waiting for the situation to improve is an option, would it ensure that they could attend? Would it prohibit other guests from attending? Is it a trade-off?
Maybe your younger sibling who's still in recovery has to miss out now so that you can walk down the aisle before it's too late for your elderly relative?
Without knowing your particular situation we're only able to guess, but by asking some questions we hope you'll find the right answer.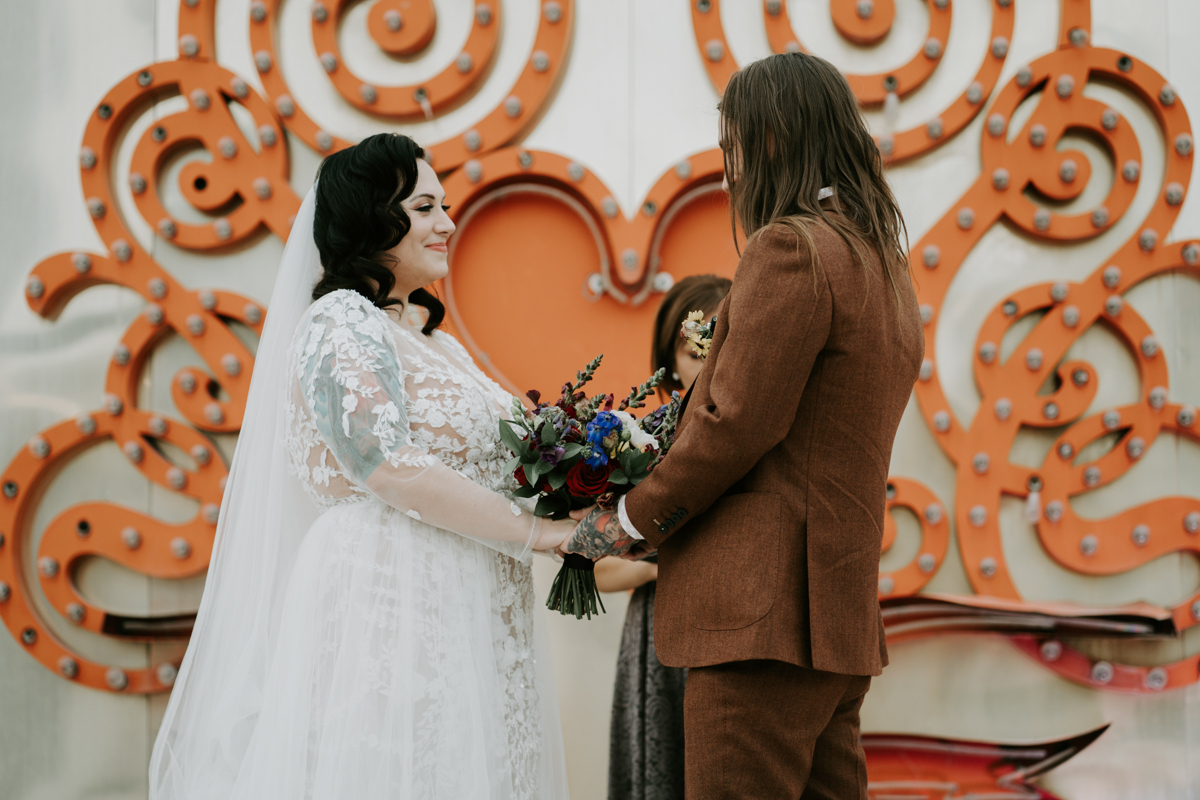 Should You Cancel?
Is the illness just too big of a complication? Maybe canceling is the least shitty option? It may not be, because canceling on account of them might actually add to their pain and misery…
Would they feel guilty if you canceled? Talk to them and find out. If they are important enough to you that you're going over these questions in the first place, then they are surely important enough to talk with about the circumstances.
Do the consequences outweigh the gains? If you've had to put down a giant-ass deposit to secure your venue and your vendors, then maybe it's better to do all you can to go on with the show?
Maybe you're stuck between a rock and another rock and that's just all there is to it.
What to Do If You Decide to Postpone or Cancel
If you purchased insurance, check with your insurance agent to explore what your policy covers and what it means for your vendor relationships.
You might be able to get off scot-free or it may cost you freakin' big time. In the wedding business, like in marriage, commitment costs money. So what will breaking those commitments cost you?
Are you looking at losses on pre-paid fees like retainers, deposits or nonrefundable goods and services?
Read your contracts and see what the policies are for canceling or postponing. Figure out if they're costs you can stomach before postponing or canceling.
It might not be as extreme of a decision as it's feeling like right now.
Of course, as soon as you've made the decision, let all of your guests know. While your decision might be based on the health of one person, the decision will affect everyone else. They too have to cancel or postpone their plans, which could include travel plans, babysitter arrangements or accommodations they've booked.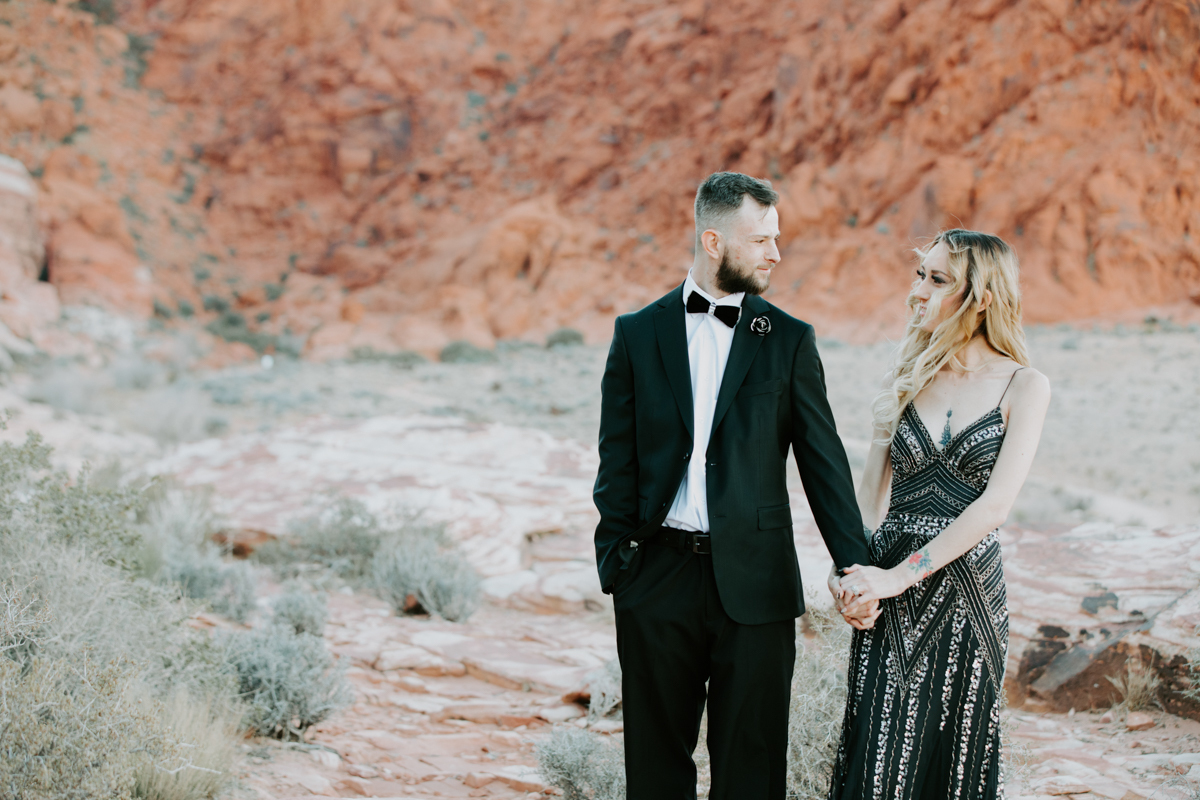 There's a lot that goes into planning a wedding — and just as much to bring it to a halt if need be due to the illness of a close family member or good friend. Consider your options, ask yourself all the necessary questions and then make the best call you can. 
RECOMMENDED READING:

HOW TO DECIDE WHO TO INVITE TO YOUR WEDDING [+ FLOWCHART]

WHAT PRIVATE WEDDING CEREMONY INVITATION WORDING SHOULD I USE FOR NO GUESTS?

McKenzi Taylor
For couples with personality wanting an offbeat, boundary-pushing wedding, McKenzi Taylor is fast-becoming America's go-to elopement and micro-wedding expert. Electric Sugar Elopements barged onto the scene in 2021, with the company drawing on McKenzi's 15+ years as a wedding photographer, 5+ years as a successful wedding coordinator, and standing as a board member for the LV chapter of WIPA. Her 'let's do this differently' attitude to weddings has helped over 700 couples get hitched in style around Las Vegas, San Diego and Black Hills, and has led to her being featured in small and major media outlets, such as the New York Times.